A new Franco skin will arrive this month in Mobile Legends: Bang Bang, and by the looks of it, it's probably the best skin in the game so far.
In a teaser posted on YouTube, Moonton has revealed the newest Legendary skin in the game, King of Hell Franco. This is the seventh Legendary skin in the game, and the first tank hero to have a skin of this caliber.
The skin featured Franco in a completely different light. From looking like an ordinary Viking pirate in his default appearance, the new skin transforms him into a horrifying demon with dark red skin, gold tattoos that cover his whole body, and bright white hair to complete his sinister look.
He is also dressed in a traditional Japanese samurai outfit complete with an oni mask that instills fear in anyone who is up against him in the Land of Dawn. it's a skin you don't want to miss if you are a tank main.
---
---
King of Hell Franco appearance and skill effects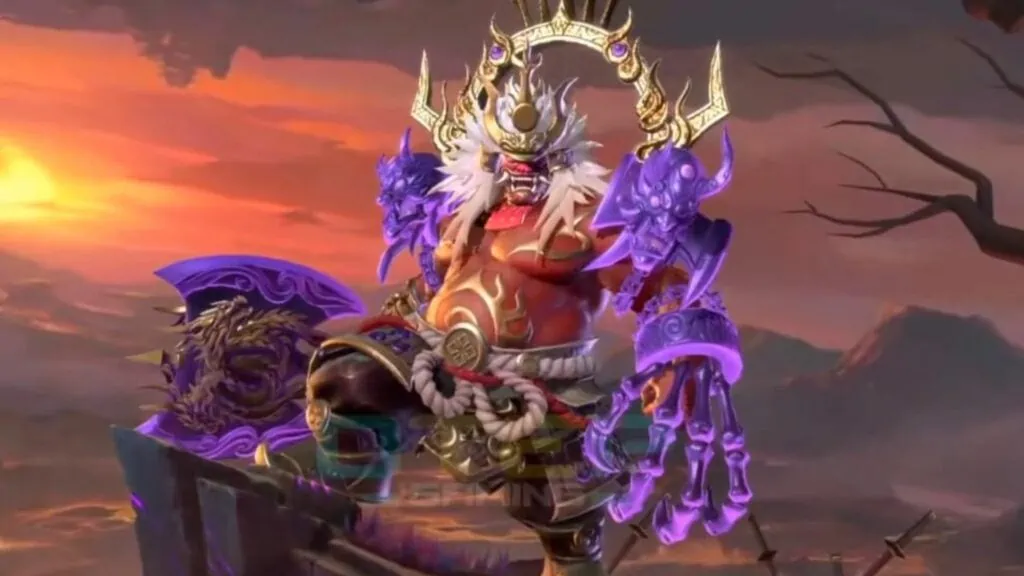 All his skill effects revolve around the double-headed demonic entity that possesses his claw and battle axe.
His first skill, Iron Hook, is replaced with a fiery demonic claw that resembles a hand of a giant skeleton. He smashes his massive battle axe on the ground with his second skill, Fury Shock. The ground erupts below him and purple fire surrounds Franco during the duration of the skill.
His ultimate, Bloody Hunt, is what makes this skin one of a kind.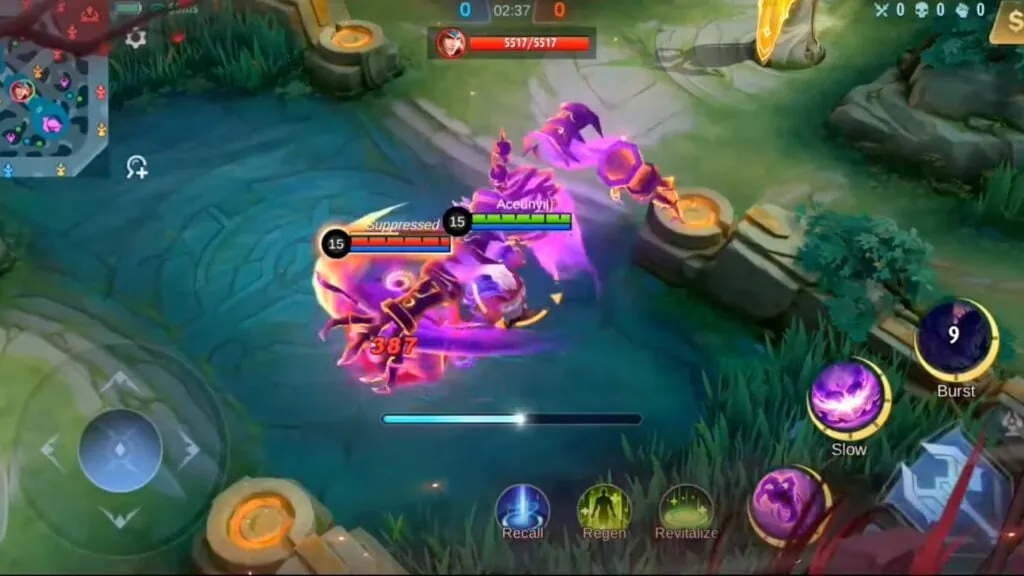 Once he locks onto an enemy, a purple demon resembling Susanoo from the hit anime series Naruto appears behind him to do his bidding. The screen is also affected during the ultimate, with red streaks appearing on the side for the ultimate horror experience.
There is still no announcement on when the Legendary skin will be released or whether it will be available through the in-game magic wheel or a separate Legendary event similar to the Starfall Knight Granger.
---
---
Want more reasons to buy this new skin for Franco? Here are three reasons why the tank hero is one of the strongest roamers in MLBB, according to RSG PH star Dylan "Light" Catipon. If you are not keen on getting the King of Hell Franco skin, you can check out another Legendary skin, Infernal Blaze Valir.
Follow ONE Esports on Facebook for MLBB esports news, guides and updates.
READ MORE: The 3 best heroes to counter Aldous in Mobile Legends