Step aside, Demonlord Valir. A more powerful God is about to conquer and scorch the earth in Mobile Legends: Bang Bang.
Legend skin Infernal Blaze Valir will be coming soon to the Land of Dawn, featuring the Son of Flames literally engulfed in flames, wielding the power of a spirit dragon by his side.
Preview of the new Legend skin Infernal Blaze Valir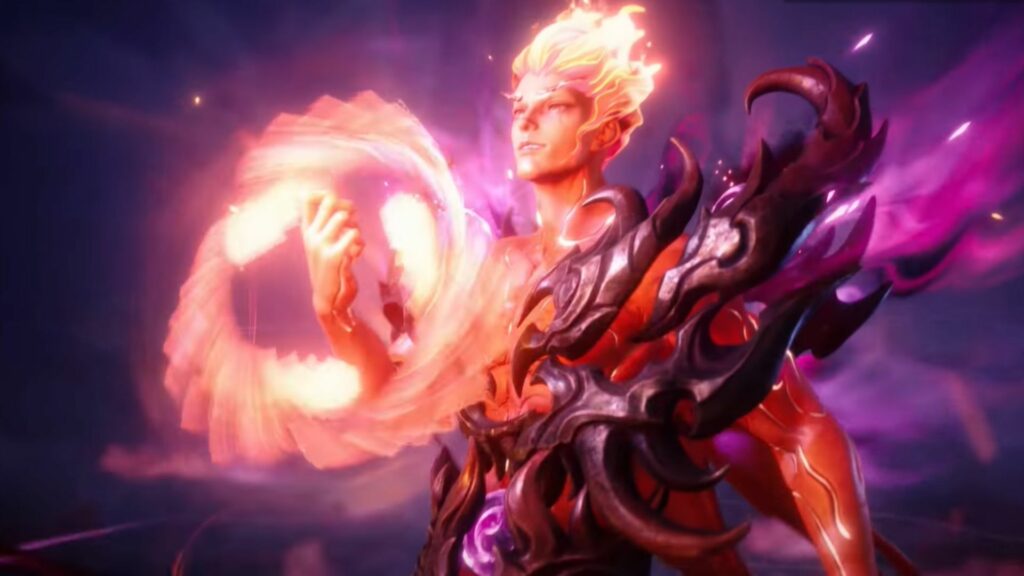 A cinematic was released on Mobile Legends: Bang Bang's YouTube page, showing the Son of Flames battling different demons and facing off a massive dragon that radiates violet energy.
Based on his appearance, Valir's body is now consumed by flames as he has transcended from a human pyromancer to a literal God.
What makes this skin badass, however, is his flaming hair and eyebrows which will make Ghost Rider fans blush with excitement.
---
---
Infernal Blaze Valir's skill effects
Since it is a Legend skin, Infernal Blaze Valir will feature a complete visual revamp of his skills, including skill logos.
Valir now summons a red dragon every time he casts Burst Fireball. Two small dragons will circle around the affected area when enhanced.
Searing Torrent now summons red waves of flame that looks awfully similar to a group of dragons flying together. The skill also leaves a violet trace, which makes it more grander and more terrifying on the battlefield.
Lastly, small circles will surround him when he casts vengeance Flame.
This skin will surely intimidate everyone on the battlefield, including your allies!
Legend skin Infernal Blaze Valir will be available via the Magic Wheel on October 16.
READ MORE: Iron Steed Hylos transforms the Grand Warden into a vicious mech