Orange or red? Shinobi alliance or Akatsuki? Naruto or Sasuke?
Shonen fans, it's time to pick a side as gaming chair company Secretlab teams up with one of the most popular anime franchises in the world, Naruto.
In collaboration with American anime distributor Viz Media, the Singaporean company has released its Naruto Shippuden collection featuring designs that cater to aspiring ninjas and hokage.
---
Believe it! This is the coolest Naruto gaming chair collection ever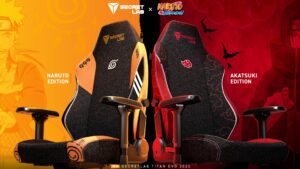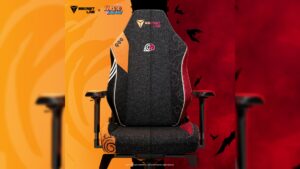 The anime collection outfits the manufacturer's top-of-the-line gaming chair, the Titan Evo 2022, in orange and red colors and motifs inspired by the series.
The Naruto gaming chair comes in black and orange, with the iconic Hidden Leaf Village symbol embroidered on the chair. Magatamas (coma-shaped beads) are printed on the chair's side, a reference to Naruto Uzumaki's Nine-Tails Jinchuriki form. The back of the gaming chair showcases the Eight Sign Sealing Formula, a powerful insignia that kept the nine-tailed beast, Kurama, sealed for years.
---
---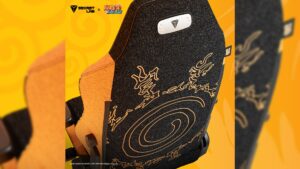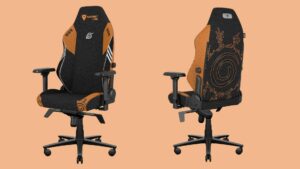 We absolutely love the Akatsuki Edition chair, which comes in classic black, red, and white colors. Keeping things simple, the organization's signature red cloud icon is plastered all over the chair to remind fans of the series' villains such as the Uchiha brothers Sasuke and Itachi, Nagato, Konan, Tobi, and Sasori.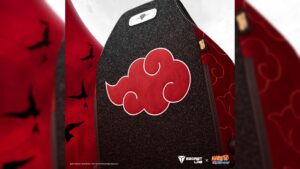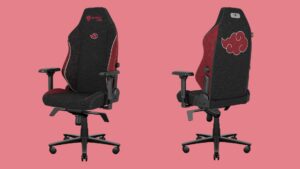 Both chairs also feature the series' popular silver forehead protector, which now bears Secretlab's triangular logo.
"Naruto has never just been an anime — it's a timeless classic that has defined the teenage years of many, most of our team included," co-founder and Chief Strategy Officer Alaric Choo said. "It's incredible for us to now be able to put an authentic Naruto spin on our award-winning chairs with symbolic elements from the anime."
The Secretlab x Naruto Shippuden collection comes in small, regular, and XL sizes. It is now available on the brand's official website.
Masashi Kishimoto's Naruto follows the story of the titular character Naruto Uzumaki, a young ninja who dreams of becoming the next hokage of Konoha village. The series is divided into two parts — Naruto, which focuses on the protagonist's ninja training, and Naruto: Shippuden, which centers on his adventures as a teenager.
Naruto is considered one of the "Big Three Anime," alongside Tite Kubo's Bleach and Eiichiro Oda's One Piece. Naruto and Naruto: Shippuden have over 700 episodes combined, airing from 2002 until 2017.
Thanks to its massive success, Naruto has also crossed over into video games such as Fortnite and has been a part of numerous merchandise collaborations with Team Liquid, Coach, and Adidas.
---
Follow ONE Esports on Facebook and Twitter for more anime news and stories.
READ MORE: This Naruto Akatsuki collection might be Team Liquid's best drop yet