ECHO's Karl "KarlTzy" Nepomuceno is no stranger to the heightened emotions and pressure present in international tournaments.
He was once dubbed the best jungler in MPL PH after he led Bren Esports to win the M2 World Championship two years ago. During the tournament, he was awarded Most Valuable Player for his stellar performance in their intense 4-3 victory against Myanmar's Burmese Ghouls in the grand final.
After three seasons of early playoffs exits in MPL PH, ECHO and KarlTzy finally reached the grand final in Season 10 to secure an M4 World Championship slot, along with Blacklist International. With KarlTzy back on the world stage, he now has the chance to prove that he is still the best jungler in the Philippines.
But for the 18-year-old, their campaign at the M4 World Championship is not about proving himself anymore. Rather, it's all about the bigger picture — winning the crown for the second time.
---
---
KarlTzy is okay with not being in the spotlight as long as they win the M4 World Championship title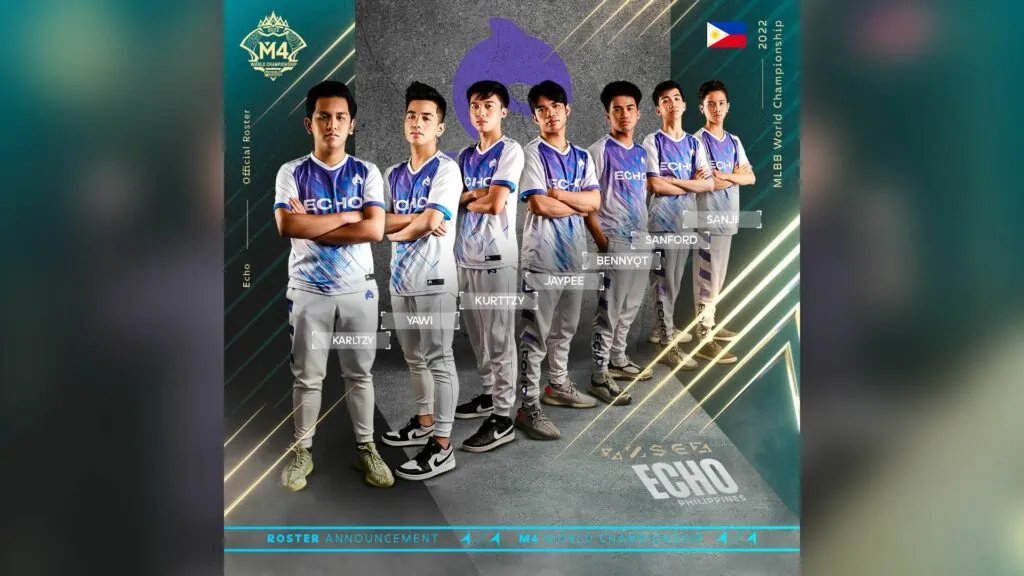 In an exclusive interview with ONE Esports Philippines, the M2 World Championship MVP talked about his mindset going into the tournament.
"During M2 I wanted to win the MVP award more, so I could get the spotlight," he said.
Although he was a big factor behind Bren Esports' victory in M2, he acknowledges that the competitive landscape has changed a lot in M4 and that it requires more than his individual skill for his new team to succeed in the tournament.
"Now I don't seem to care about that (MVP award) anymore, I just want to become a champion," he said. "I'm more of a team player now,"
As for what he learned in M2, he advises his teammates not to underestimate any of the teams in the tournament.
"It was unexpected when we lost to Burmese Ghouls," referring to the Myanmar representatives sending them to the lower bracket during their upper bracket semifinal showdown. "We really can't let our guard down this time."
ECHO is placed in Group C with Indonesian powerhouse RRQ Hoshi, MPL MENA champion Occupy Thrones, and back-to-back MPL SG champion RSG SG.
M4's group stage takes place from January 1 to 4, while the knockout stage will be from January 7 to 15.
Follow ONE Esports on Facebook for more Mobile Legends: Bang Bang and M4 news, changes, and updates.