Thrones Esport will represent the Middle East and North Africa region at the M4 World Championship, following a commanding victory against Axe at the Mobile Legends: Bang Bang Professional League Middle East and North Africa Fall Split 2022 (MPL MENA Fall 2022) grand final.
The team, which fields a majority Egyptian roster, secured the top spot in the regular season with a 5-2 record. They also dominated the playoffs and were the first team to clinch a grand final slot, where they eventually faced second seed Axe.
While Thrones were initially up 2-1 in the best-of-five series, Axe looked revitalized in game four and only needed one good team fight to force the decider.
However, Thrones Esport remained patient and managed to turn things around past the 20-minute mark, sealing their victory 3-1.
---
---
How Thrones Esport secured the comeback victory in game four of the MPL MENA Fall 2022 grand final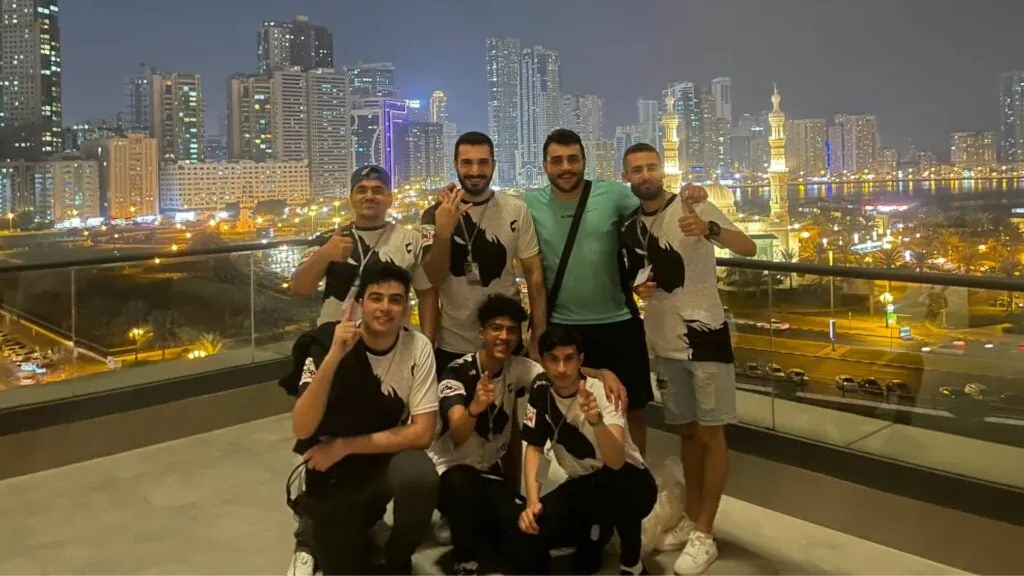 Despite losing their bottom lane base turret, Axe had the momentum in their favor 17 minutes into the game, after securing an Enhanced Lord and three kills. They tried to aggressively push all three lanes, but only succeeded in destroying the midlane base turret.
Instead of playing it safe, Thrones Esport decided to risk positioning themselves in the Lord pit once Axe went back to their base to reset.
When Axe tried to secure another Lord at the 21-minute mark, Thrones Esport's Masha, Fanny, and Clint hid behind Axe's formation to mount a surprise attack. All three then swooped in once the Lord dance started, forcing Axe to retreat back to their base and lose Koba's Lapu-Lapu in the process.
---
---
Axe tried to return to the Lord pit to contest the crucial buff, but were met with the burst damage from Gado's Clint. AIZEN's Barats and 7MDAN's Claude were taken down, which resulted in Thrones Esports securing the buff without any resistance.
Thrones Esport then advanced with the Enhanced Lord in the bottom lane and went straight to the crystal to win the fourth and final game of the series.
Aside from qualifying for M4, the team will also be taking home the lion's share of the US$200,000 prize pool.
Follow ONE Esports on Facebook for more Mobile Legends: Bang Bang guides, news, and updates.
READ MORE: Team HAQ dethrone MPL MY champion, will fly to M4 for the first time