Before the start of playoffs in Mobile Legends: Bang Bang Professional League Malaysia Season 8, Orange Esports surprised many with a unique pick against Team Bosskurr in Week 8 — Jungle Leomord.
In the meta where assassins, marksmen, or even tanks are best used in the jungle, LinkEzaa showed everyone that Leomord can still be a great pick in competitive play.
LinkEzaa's strong performance with Jungle Leomord in Week 8 of MPL MY Season 8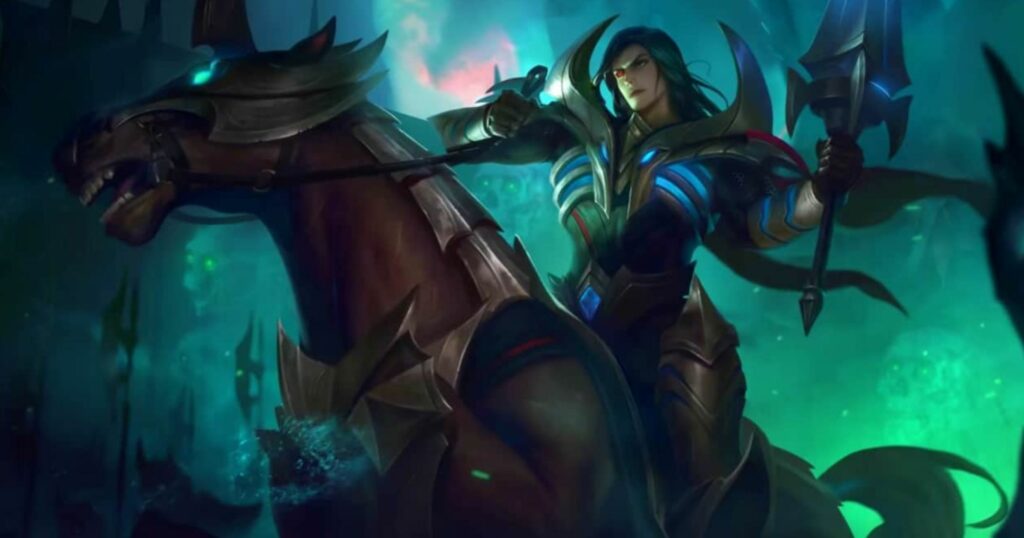 In game one, Orange Esports last picked Leomord to go against the two-marksman setup of Team Bosskurr.
Leomord is great fighter in the early game. Decimation Assault is a very strong skill against squishy heroes, especially against Team Bosskurr's marksmen picks.
LinkEzaa was able to dominate throughout the game, and finished with a perfect 6/0/2 record. He was also hailed as the game's MVP thanks to his superb rotation and great plays on the Hell Knight.
Despite losing the series with a 1-2 record, the first game is a testament that off meta heroes can sometimes be viable in certain situations.
---
---
What's the best build for jungle Leomord in Mobile Legends: Bang Bang?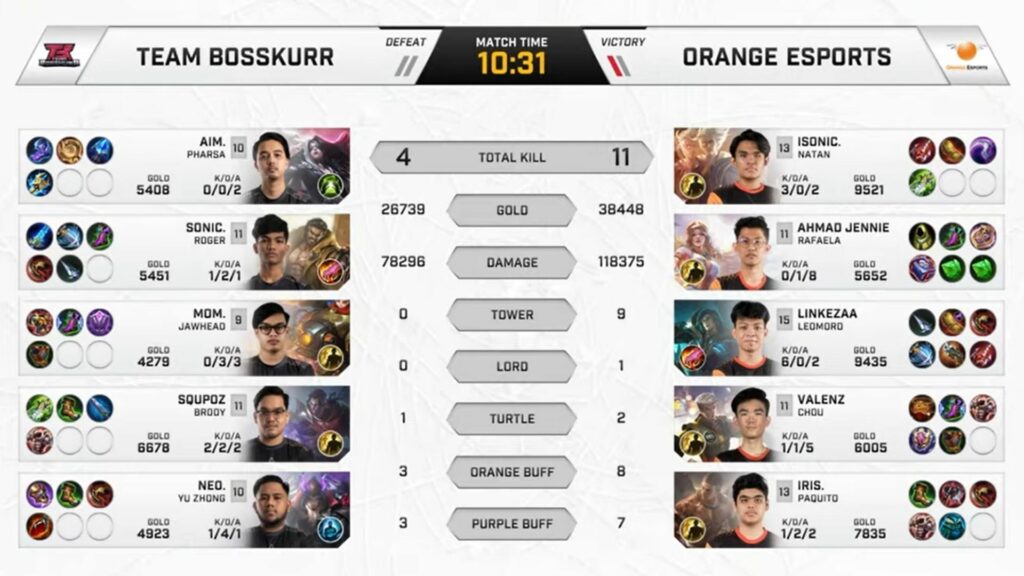 Leomord is a flexible hero. He can be a pure damage dealer, a semi-tank, or a pure defensive hero and still contribute much in a team fight.
As for LinkEzaa's best build for this game, he went with pure damage items.
LinkEzaa's best build for jungle Leomord in MPL MY Season 8
Swift Boots with Bloody Retribution blessing
War Axe
Windtalker
Malefic Roar
Endless Battle
Based on how he builds his jungle Leomord, Blade of Despair would likely be his final item.
READ MORE: How ONIC PH countered the UBE strategy to secure a top spot in MPL PH