Indonesia's Geek Fam have eliminated the Philippines' Blacklist International, 2-0, at ONE Esports Mobile Legends Professional League Invitational 2022 (MPLI 2022).
Geek Fam, who finished last at MPL ID Season 10, faced the three-time MPL PH champion and MPLI 2021 first runner-up in the quarterfinal.
However, the Indonesian representative went on a rampage as they swept the tournament favorite to advance to the semifinal.
---
---
Geek Fam break Blacklist International's code, advances to the MPLI 2022 semifinal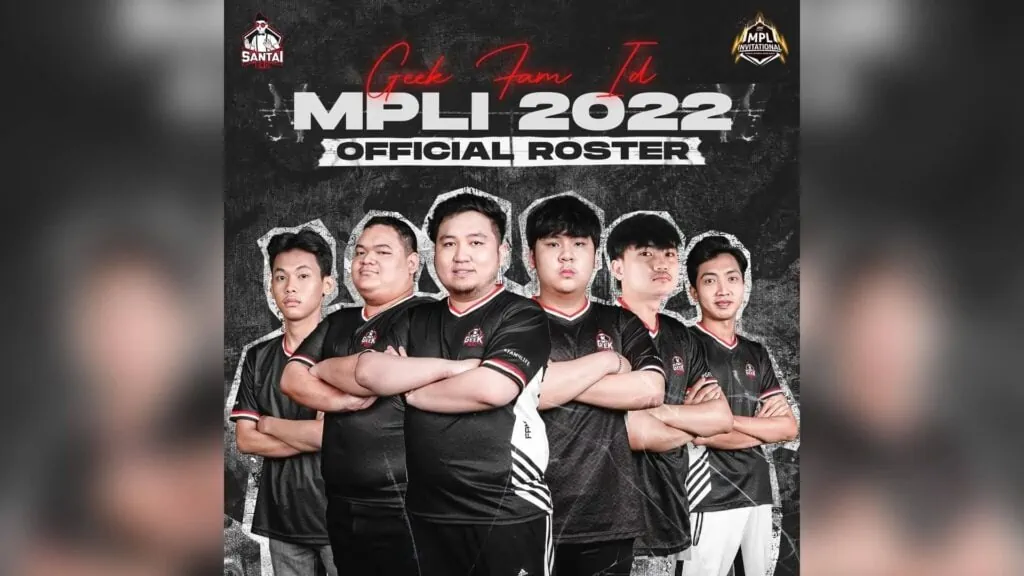 In the first game, Blacklist drafted strong team fight heroes composed of Lolita, Terizla, Claude, and Akai. Geek Fam went with the same strategy, locking in Faramis, Irithel, Ruby, and Aamon.
Jaymark "Janaaqt" Lazaro's put on a show on Aamon. The assassin hero gained two kills just one minute into the match, after an aggressive jungle invade by Blacklist went south.
At the 13-minute mark, he took down Johnmar "OhMyV33nus" Villaluna's Lolita. Janaaqt then circled around and flanked Blacklist from the back, cutting off their escape route in the process.
With nowhere to go, Blacklist was forced to fight and were wiped out in the process, which gave the Indonesian representatives their first win.
---
---
In the second game, Blacklist had a similar lineup, and switched Edward "EDWARD" Dapadap's Terizla to Esmeralda. Geek Fam, on the other hand, went for the classic Gusion-Mathilda combo.
The second game was neck-and-neck with both teams not showing any signs of slowing down. The deadlock was broken at the 13-minute mark after Geek Fam caught OhMyV33nus' Lolita and Salic "Hadji" Imam's Valentina in a surprise attack in the midlane.
With two members down, Geek secured the Enhanced Lord. Pressuring and exposing Blacklist's top lane, they went down that route, destroying the crystal to complete the sweep.
---
---
They will next face the Philippines' RSG PH in the semifinal tomorrow, 1 p.m. GMT+8.
You can find the full MPLI schedule, results, and brackets here. Follow ONE Esports on Facebook for more MPLI news and updates.
READ MORE: EVOS Legends MDL players Branz and Ferxiic upset PH super team at MPLI 2022