Ingyin Phoo is an MLBB pro player and the Team Captain of Impunity Divas, the all-female MLBB squad of the Singapore-based esports organization.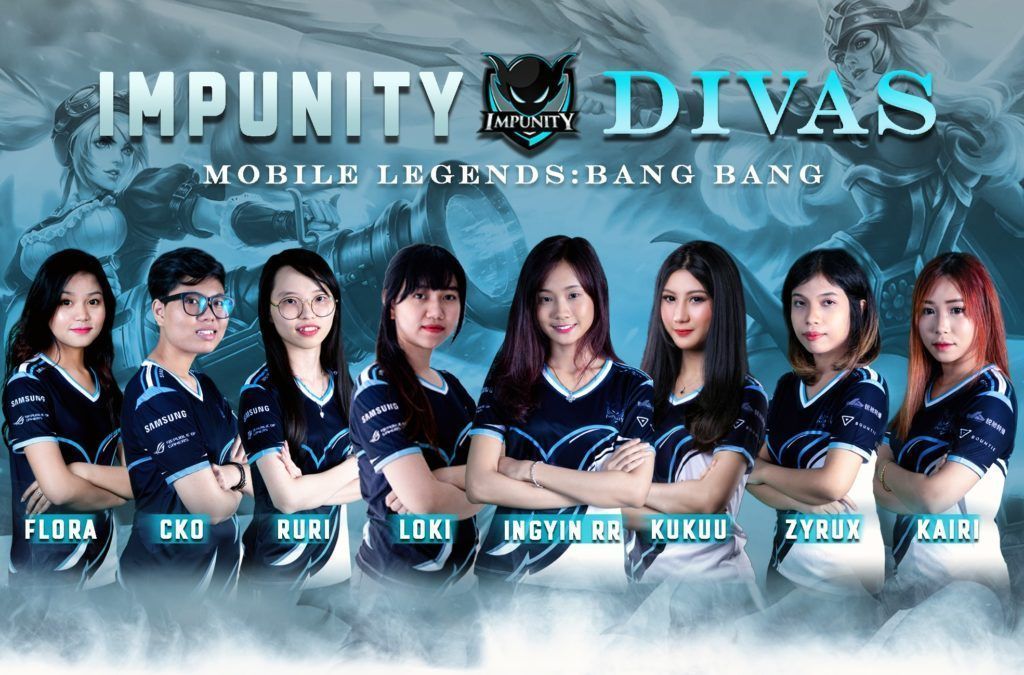 However, the Burmese pro has recently found a new following in Indonesia and is quickly becoming one of the MLBB-obsessed country's favorite players.
Ingyin first came to the attention of Indonesian players last month after she was seen playing on stream with players from EVOS Legends, Indonesia's M1 World Championship winning team, including Donkey, Oura, and Luminaire.
"My favorite MLBB player is Donkey from EVOS. He plays the same role as me and I respect him as an idol. I also like Oura from EVOS and Rubydd from the Burmese Ghouls because I find their playing style's unique and charming," Ingyin told ONE Esports.
After she started regularly streaming with Donkey, many fans were eager to find out more about Ingyin, and she obliged her new fanbase by showing off her in-game stats.
The Tank main is currently both the number one ranked Kaja and Minotaur in Myanmar. She's also the number two Hylos, number four Grock, and number nine Lolita.
"My favorite hero is Kaja because he can easily gang up, capture and kill the most dangerous enemy heroes," Ingyin told ONE Esports. "Kaja also frequently determines the outcome of battles. His ultimate can completely turn the situation around."
---
---
"It would be very nice if I could speak Bahasa and express how much I love the fans," Ingyin said, regarding her new-found Indonesian fame. "Even though we are different, you all continue to support and pray for the best for me. I cannot express everything with words. Thank you all."
Ingyin also expressed interest in possibly playing for an Indonesian organization in her future.
"I know very well that MLBB is really popular in Indonesia. I would be very grateful and I'd even cry happily if I could join a big esports organization there," she said.
READ MORE: Mobile Legends might have a collaboration with the Bleach anime soon