BTK defeated Outplay in a thrilling best-of-seven showdown at the North America Challenger Tournament Spring 2023 (NACT Spring 2023).
The victory secured them coveted spots in two prestigious tournaments: the Mobile Legends: Bang Bang Southeast Asia Cup 2023 (MSC 2023) and the 15th World Esports Championship.
Throughout their journey, BTK faced an uphill battle, with team captain Michael "MobaZane" Cosgun forming the roster just before the start of the regular season. Adding to the challenge, the team consisted of four rookies who had no prior experience in competing professionally.
On the other hand, Outplay was hailed as the dream team of North America, boasting a star-studded roster composed of Zane's former teammates from The Valley: Jang "Hoon" Seong-hun, Peter "Basic" Lozano, and Oscar "SHARK" Vo.
---
---
MobaZane guides young BTK squad to NACT Spring 2023 crown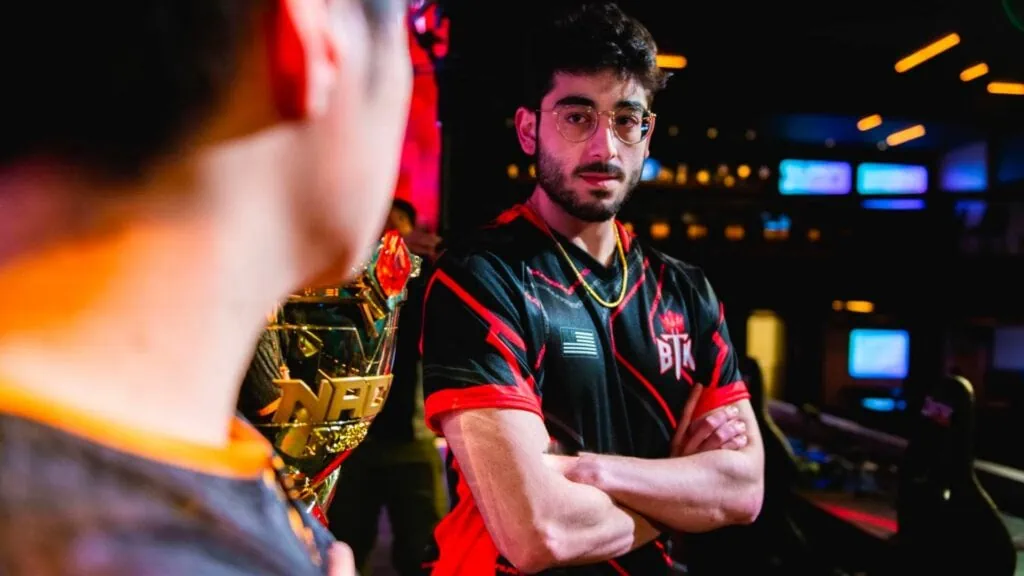 Outplay initially sent BTK to the lower bracket playoffs with a resounding sweep in the upper bracket final. This set the stage for an intense battle as MobaZane and the rest of the BTK squad had to face Ackermann in the lower bracket final to earn their rematch against Outplay.
Outplay seemed poised for dominance when they started the grand final with a commanding 26-8 victory in the first game. However, BTK countered with two consecutive wins, marking their first triumph against Outplay throughout the entire season.
With the series locked in a back-and-forth affair, the tension escalated to a thrilling game seven.
Outplay opted for a team fight-oriented lineup, featuring Yve, Lolita, and Gloo in the frontline. BTK responded with their own selections such as Karrie, Valentina, and Yu Zhong, all keen to get in the thick of things.
---
---
Outplay initially gained momentum in the early game, securing three Turtles and amassing a substantial 5,000 gold advantage. However, BTK turned the tide in the mid-game, with ISO's Karrie completing their core items and snowballing to secure kills of their own.
The turning point came at the 23-minute mark when both teams were trying to secure the Lord in the top lane. Meanwhile, Basic attempted a split push in the bot lane on Brody, but his efforts were in vain.
This critical mistake proved costly for Outplay after all of their members perished in the ensuing Lord Dance.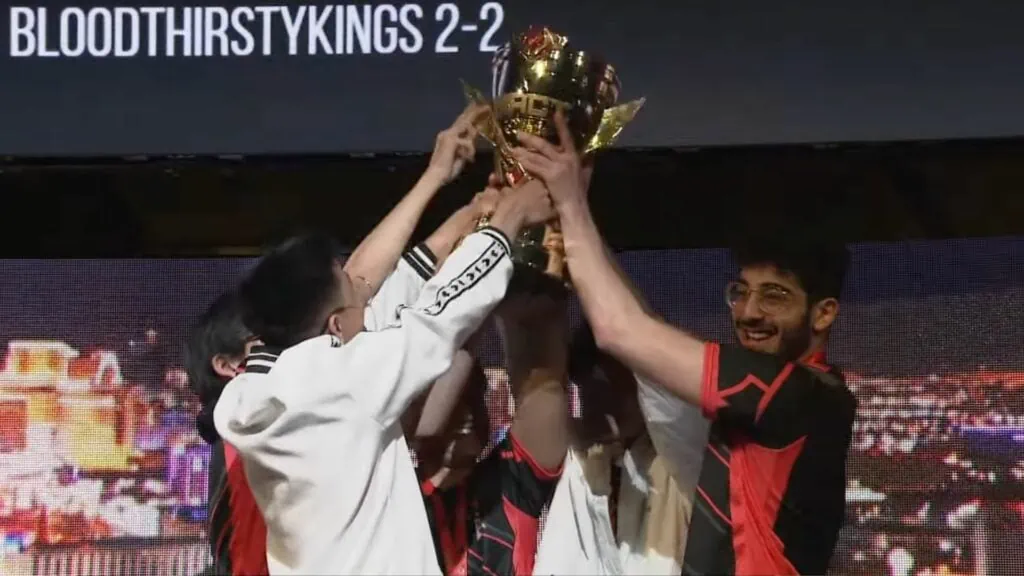 Seizing the opportunity, BTK unleashed a full assault on the enemy base in the mid-lane to conclude the series. Outplay made a valiant attempt at defense, but without Basic's Brody in the fight, their damage output fell short.
On top of MSC and IESF qualifications, BTK will also take home the lion's share of the US$23,500
Follow ONE Esports on Facebook for more Mobile Legends: Bang Bang and MPL updates.
READ MORE: Why Moskov is the best hero to use in solo queue, according to RRQ Lemon