Sitting in 10th place out of 17 teams at the start of Week 5 of the 2021 LPL Summer Split with a 3-4 match record is Suning, the Worlds 2020 finalist.
Just last week, Lê "SofM" Quang Duy made headlines after he role swapped to support in game one against Royal Never Give Up. After a troubling laning phase and a game one loss, the prolific Vietnamese player went back to his main role in the jungle.
Suning went on to defeat Royal Never Give Up 2-1 in the best-of-three series.
---
---
Suning's SofM shares his thoughts on the current meta of the 2021 LPL Summer Split
Out of the 18 games SofM played in the 2021 LPL Summer Split regular season so far, five were on Rumble with a 60% win rate, followed by four games on Xin Zhao, whom he's racked up a 100% win rate on.
Despite the discourse in the League of Legends community that the current meta is mid-jungle-top favored, he thinks otherwise.
"The meta is now open, and the players have their own pick style, so everything is unpredictable," SofM told ONE Esports. "Currently in the LPL, Edward Gaming's bot lane is dominating. In the LCK, Canyon and ShowMaker seem remarkable."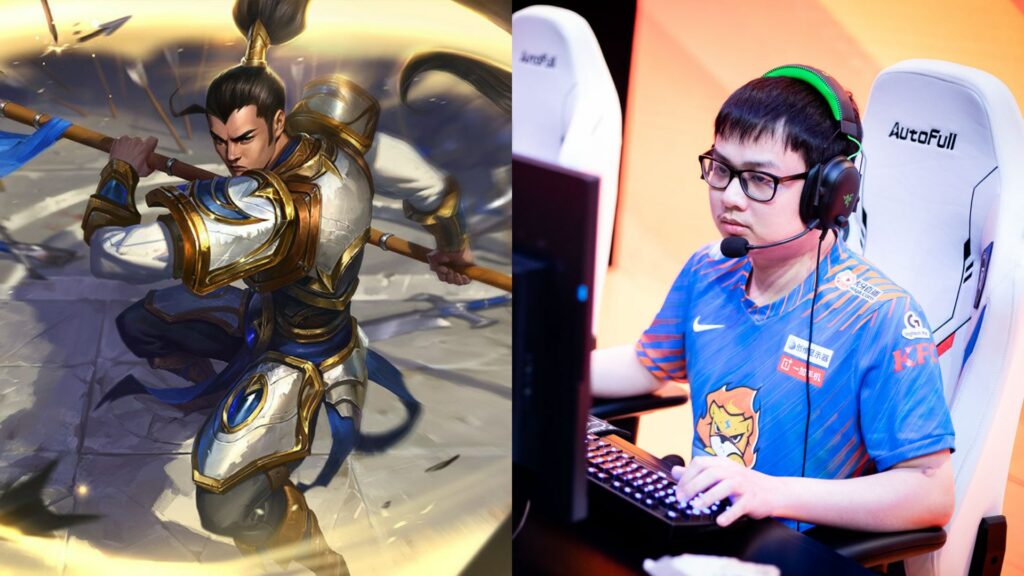 Specifically in the jungle, he believes that the current meta is more in favor of team fighting.
Other big name teams like Invictus Gaming, who are one below Suning in the current 2021 LPL Summer Split standings, have also shown signs of struggle in relation to the changing meta.
SofM echoes the sentiment, stating that he and his team too will "need time to adapt" and "catch up" this 2021 LPL Summer Split, especially since they're currently unable to play many meta champions.
In the 2020 LPL Summer Split this same time last year, Suning were in 7th place with a positive 4-3 record. They climbed to 4th by the end of the split, before clutching third place in the playoffs to represent their region at Worlds.
As the goal of making it to Worlds 2021 still stands, SofM acknowledges that Suning will "need to improve more quickly" this time around.
Despite the pressure, the team environment has been a positive one. "I have no issue working with other members. The atmosphere in the team is very friendly, and people are so professional," shared SofM.
---
Fans from home call him the 'God of games'
Having played multiple competitive online games to a high level, Vietnamese fans gave SofM the nickname "God of games".
In Dota 2, SofM reached 6,000 MMR in solo queue in 2018. In CS:GO, he achieved Faceit level 5+. In Hearthstone, he previously hit Legend.
Though he finds this nickname "exaggerated", SofM added, "Actually, I'm just really good at MOBA games."
Recently, he's even picked up a new game.
In between the 2021 LPL Spring and Summer split, Suning's jungler spent time grinding on the Korean solo queue ladder. During this tryhard period, SofM almost reached top ten on the server in a very short period of time. Holding a win rate of up to 75%, he's known for his ability to climb rank fast, with consecutive win streaks of up to ten games.
Changing his IGN to "8×8 JG" for the season, he explained that it's because he's been playing a lot of chess in his free time recently, "I realize there are many similarities between playing chess and playing jungle in League of Legends."
Suning take on Oh My God on July 9 at 5 p.m. GMT+8. Catch the match live on LPL's official YouTube or Twitch channel.
READ MORE: Suning's SofM: 'I'm really proud as the only Vietnamese player to make it this far'