Our favorite League of Legends champions have adopted powerful, animal-like abilities to transform into elite fighters known as the Anima Squad.
Its very first member was Battle Bunny Riven, a classic skin among top lane mains which dresses the champion Riven in a sexy black bunny suit.
Six years since Battle Bunny Riven's release, Riot Games is expanding the Anima Squad skin line by adding four new champions to this furry group of superheroes.
Here are all the League of Legends Anima Squad skins ranked from worst to best.
---
League of Legends Anima Squad skins ranked from worst to best
5. Battle Wolf Sylas
4. Battle Bat Vayne
3. Battle Bunny Riven
2. Battle Cat Jinx
1. Battle Bunny Miss Fortune
---
5. Battle Wolf Sylas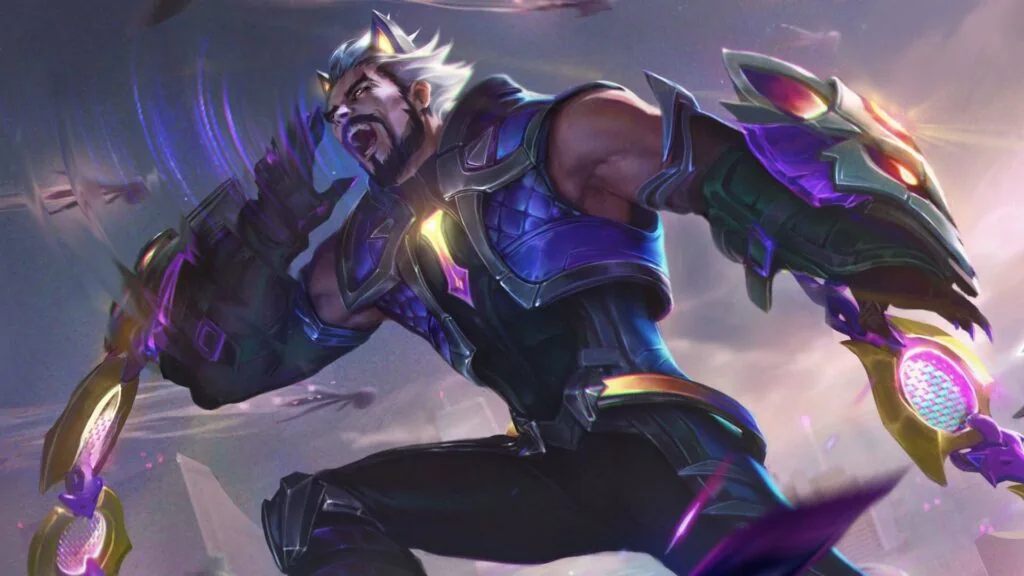 Battle Wolf Sylas stands out from the rest of the pack as the only male skin in Anima Squad. The Demacian rebel now sports a pale gray color with matching wolf ears that resembles the wild animal.
While the Battle Wolf Sylas splash art looks gorgeous, the skin appears eccentric in-game with yellow and purple chains. It's also hard to identify Sylas' wolf-like features from afar, save for the mask he puts on whenever he casts his ultimate, Hijack.
Players believe other male champions were more suited for this skin line, such as Sett or Warwick, an actual wolf monster.
---
4. Battle Bat Vayne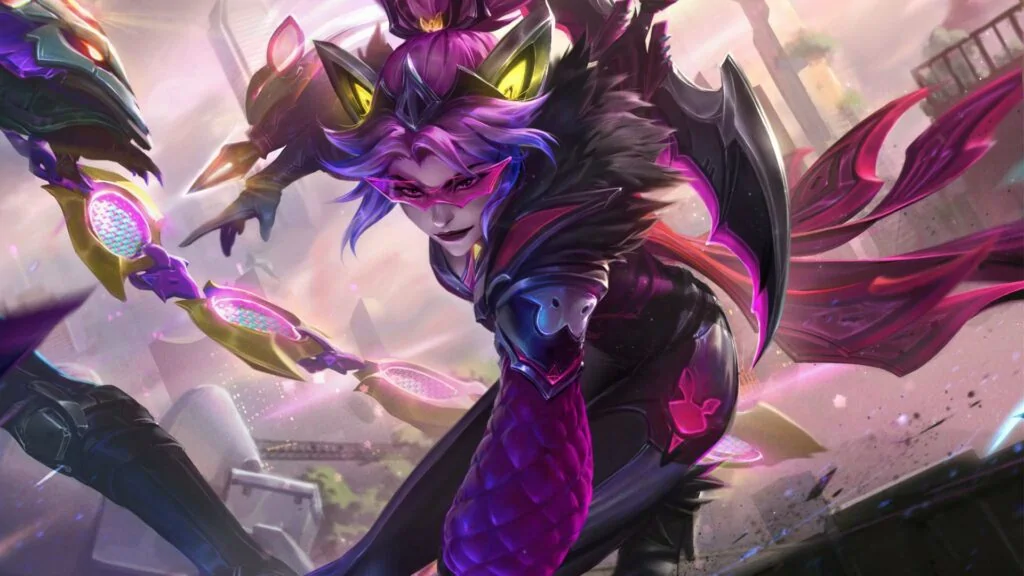 Step aside, Robert Pattinson — there's a stealthier bat hero in town.
The Battle Bat Vayne skin adorns the Demacian night hunter in fuchsia pink, a contrasting shade from the winged creature's usual dark color. This Anima Squad skin is complete with bat-shaped everything, including wings, a cape, and a crossbow weapon.
We are absolutely in love with the small, glowing bat particle effects that appear whenever Vayne casts her abilities. The skin's crit effect is something Batman fans would appreciate, as it brief displays Vayne's very own bat signal, a homage to the popular DC superhero.
While the skin looks decent, Riot Games could have improved her pink flapping bat wings which looks more like butterfly wings in-game.
---
3. Battle Bunny Prime Riven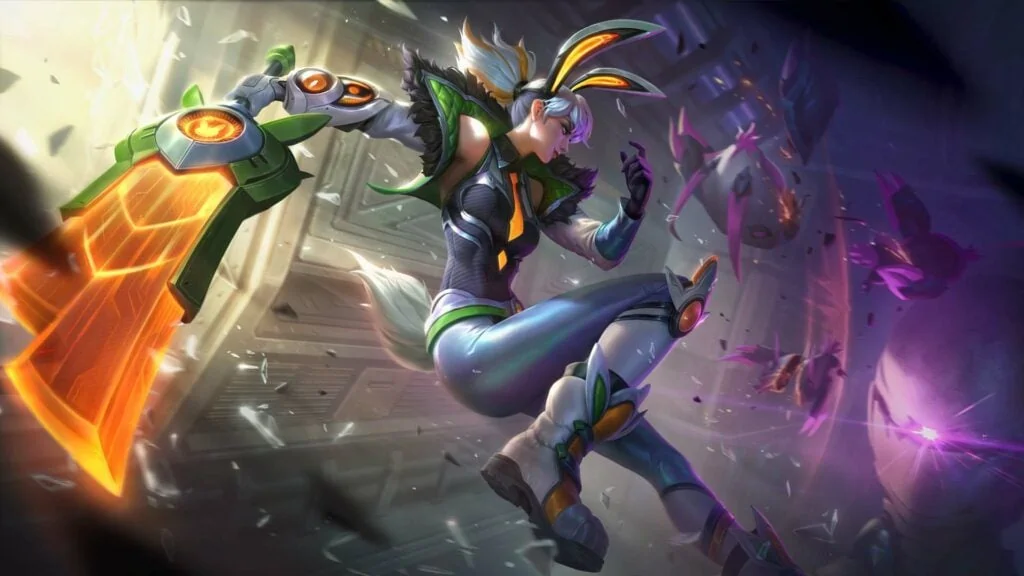 After six long years, the classic Battle Bunny Riven skin is finally getting a new version called the Battle Bunny Prime Riven skin. The new skin replaces Riven's sexy black suit and stockings with a white and blue battle suit that reminds us of Zootopia's Judy Hopps.
The reworked skin is a treat for long-time Riven mains, especially since it's filled with bright orange particle effects that match her giant carrot broadsword.
---
---
2. Battle Cat Jinx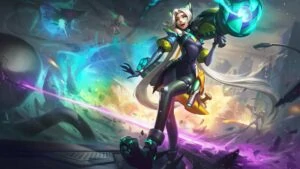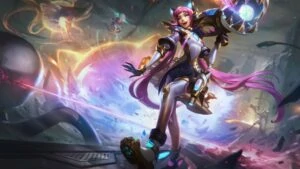 Jinx is clearly one of Riot Games' favorite daughters, after Arcane and the release of her Battle Cat skin. This skin is loaded with smooth animations and great particle effects that all League of Legends players would appreciate.
We simply can't get enough of the "meow" sound effects that pop up every time she casts her ultimate, Super Mega Death Rocket. This Anima Squad skin is definitely a must-have for fur parents!
---
1. Battle Bunny Miss Fortune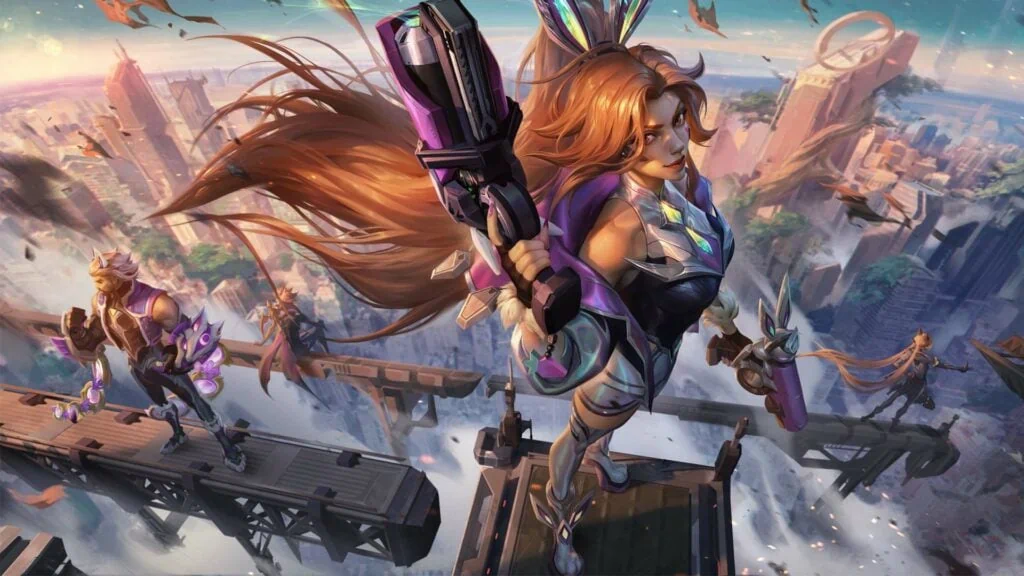 The best Anima Squad skin you can purchase with Riot Points is the Battle Bunny Miss Fortune skin.
This skin follows a purple and silver color palette, with the bounty hunter dressed in chunky boots, an off-shoulder metallic jacket, and thigh-high socks. Miss Fortune leaves a faint trail of bunny prints wherever she goes, a nice little detail for effects enthusiasts.
Riot Games also released new voice lines just for this skin, featuring the sultry voice of Laura Bailey, who has voiced many female NPCs in a variety of RPGs, and is a regular cast member of Matt Mercer's D&D series, Critical Role. One of Miss Fortune's jokes even includes Bugs Bunny's iconic "What's up doc" line from the Looney Tunes cartoons.
The icing on the cake was Battle Bunny Miss Fortune's dance number, which pays reference to the Subaru Duck Dance animated by Suzuki Kenta.
Check out the full Battle Bunny Miss Fortune skin spotlight here:
---
Follow ONE Esports on Facebook for more League of Legends news, guides, and highlights.
READ MORE: Why mental health in esports is important to Faker and Team Razer