PSG Talon's League of Legends jungler Kim "River" Dong-woo is by far the best jungler in the Pacific Championship Series (PCS).
With a PCS-leading KDA of 7.8 and DPM of 536, River has surpassed the likes of Hong Kong Attitude's (HKA) Hsiao "Kongyue" Jen-Tso and J Team's Chen "Hana" Chih-Hao.
Currently, he is the only jungler in the region with solo carry potential, clocking in an impressive 24.0% of his team's damage.
---
PSG Talon River's humble beginnings in the PCS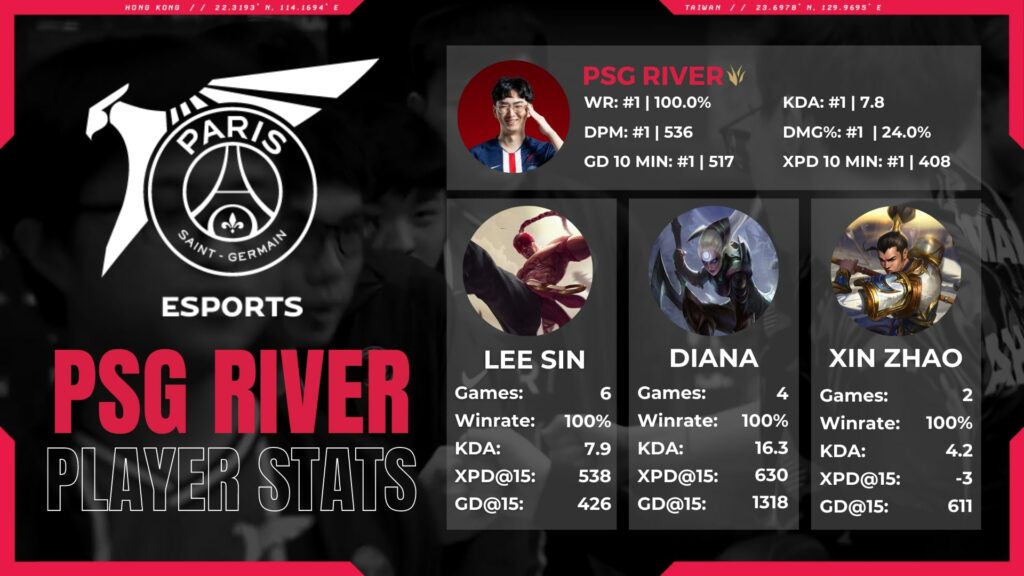 The story of River is an interesting one. When he first joined the League of Legends Master Series (or LMS, the predecessor of the PCS), he was a rookie jungler in ahq eSports Club that was in the process of rebuilding.
The lack of experience and an unstable environment were major hurdles in his early career. After playing just five games, River was out of the LMS.
Rejoining the PCS region last year with Talon, he knew he had a lot to prove. "When I first joined the PCS in 2020, I thought I was lacking in all areas, so I tried my best to get better," he shared.
The road to improvement started with learning Chinese. "In 2020, the biggest problems for me were language and communication. I knew those problems wouldn't go away, so I studied Mandarin on my own as well," said River.  
---
---
His improved mastery of Chinese has helped him bond with his teammates. "Since I've gotten a little better at Mandarin, I've become closer with my teammates and I think they trust me a bit more inside the game. Before, I could only communicate inside the game, but now I can communicate with them outside the game and hang out with them on vacation days."
River heavily credits his teammates and coaches for his growth as a player. In particular, mid laner Huang "Maple" Yi-Tang has been somewhat of a mentor to him.
"Maple has been a great player his whole career and has a lot of experience playing in the LPL. I learn a lot from him and we talk a lot about the game," said River.
---
The PCS Summer 2021 Playoffs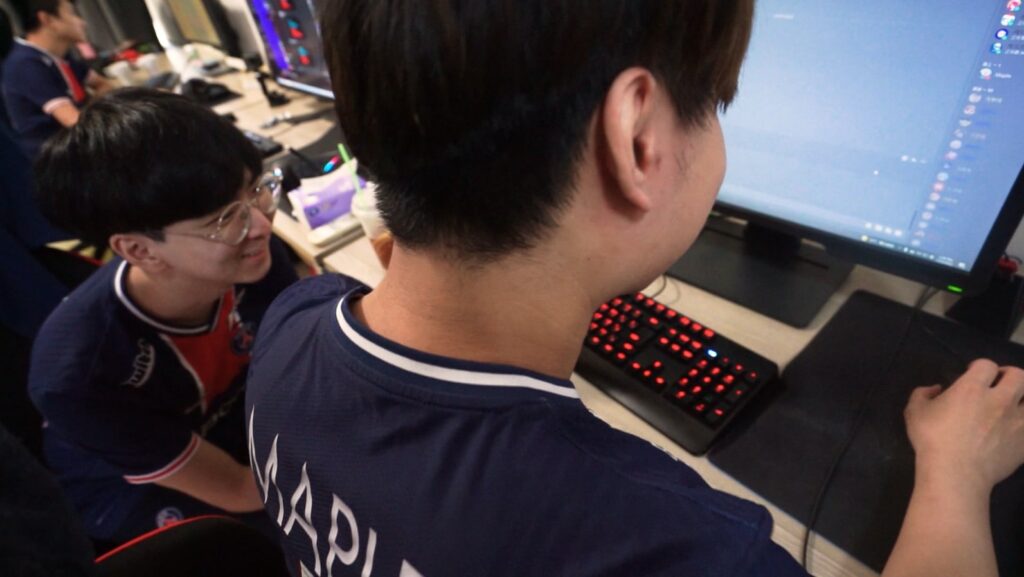 With Playoffs right around the corner, River will be an important factor if PSG hopes to win it all.
In a meta game where solo lane Bruisers reign supreme and Rift Heralds dictate early game decision-making, River's map play and tempo control will decide just how far PSG can go, not only in the PCS Summer Playoffs but potentially later on at Worlds.
PSG has already locked in first in the regular season; they will face off against either Boom Esports, J Team, or Machi Esports in Round 2 of Playoffs.
Catch PSG Talon in action live on August 14 on the official PCS Twitch channel.
READ MORE: PSG Talon's Hanabi went from self-doubt to leading his team at MSI 2021