Just ahead of the 2021 LCK Summer season, League of Legends team T1 has unveiled its new T1 gaming facility right in the heart of Gangnam.
The org's building complex features ten floors outfitted for its various teams and organizational efforts.
The first floor is perfect for T1 fans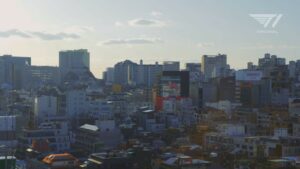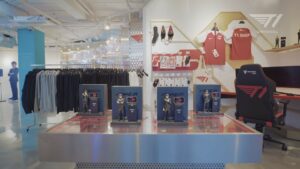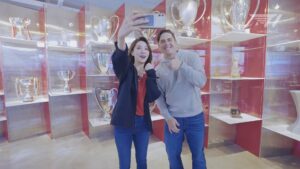 The first floor of the T1 gaming facility is open to the public and has a decked-out goods shop for your merch needs. From the video, you can catch a glimpse of facemasks, clothing pieces, and figurines of T1 superstar Lee "Faker" Sang-hyeok.
Next to the goods shop, fans can snap selfies with cutouts of T1 LoL players and take a look through the org's decorated history at the Hana Bank Hall of Fame. Right away, you can see two of the three Worlds trophies won by T1.
If you're lucky enough, T1 CEO Joe Marsh mentioned that players like Park "Teddy" Jin-seong visit the shop and surprise fans during their breaks.
---
---
The rest of the T1 gaming facility is all about business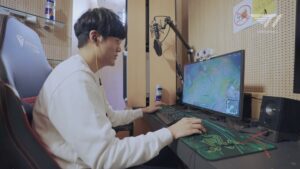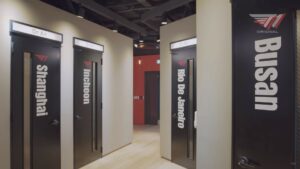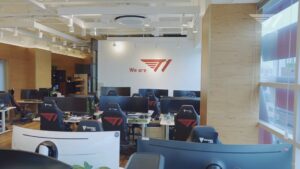 The T1 gaming facility becomes a more state-of-the-art building with its other floors.
If you've seen the T1 squad stream in similar booths, bot laner Teddy expounds on the actual setup of where they stream.
T1 HQ has a floor designated for streaming and content creation with rooms named after important cities. For example, one streaming room is called Los Angeles since that's where T1 won their first Worlds.
The T1 gaming facility also has three dedicated floors for office work. You can catch former T1 player Lee "Wolf" Jae-wan on these floors leading the content team.
Health and wellness is key to T1's success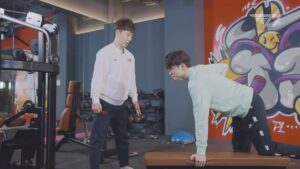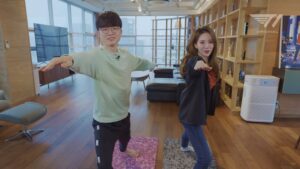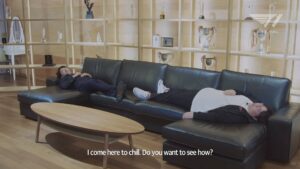 To keep players and staff in top form, the T1 gaming facility has a Nike gym in the basement, complete with regular training sessions, a locker room, and a sauna.
If players are looking to wind down after an intense workout or practice session, they can chill around the Samsung Player Lounge.
Here, you can catch the likes of Faker getting his yoga on and other T1 figures watching TV and using the massage chair.
You can check out the full official video down below:
With the 2021 LCK Summer season starting this week, T1 will face Hanwha Life Esports on June 9 at 7 p.m. GMT+8.
You can catch the action live on the official LCK Twitch and YouTube channels.
READ MORE: 2021 LCK Summer: Start date and complete match schedule