Updated at March 3, 2:35 p.m. (GMT +8): LCK has confirmed that Gen.G will call up Challengers mid laner Ophelia for the match against T1. The article has been updated accordingly.
LCK team Gen.G received unfortunate news today as star bot laner Park "Ruler" Jae Hyuk tested positive for COVID-19, and will miss the important series against T1 later today.
COVID-19 has majorly disrupted the LCK in the past month, and orgs have had to call up emergency substitutes from their academy and Challengers teams to replace players who tested positive for the coronavirus.
---
---
Gen.G Ruler will miss LCK match against T1 after testing positive for COVID-19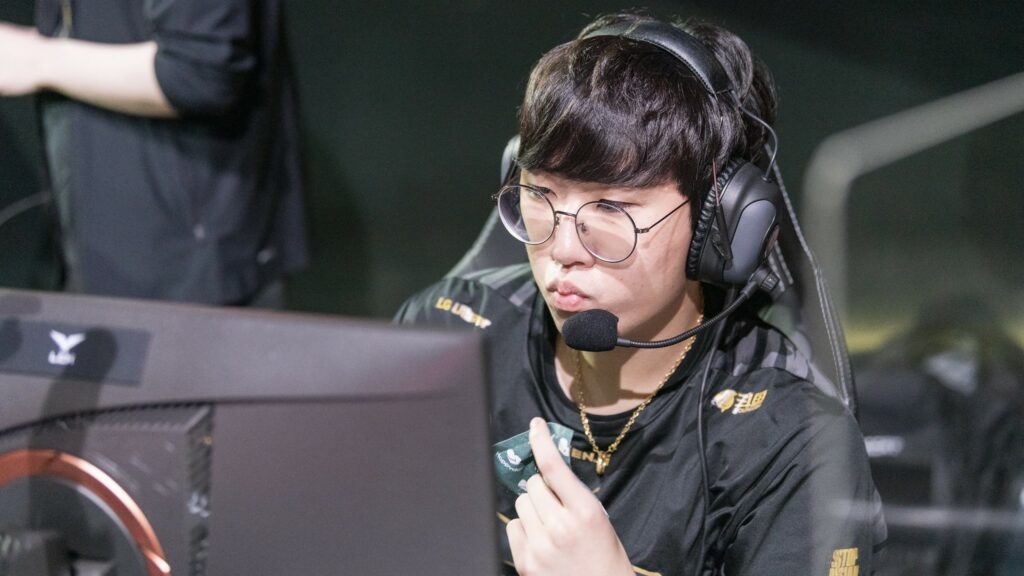 The other players tested negative, according to the Korean org's announcement. Meanwhile, Ruler will self-quarantine to focus on his recovery.
Gen.G has been particularly affected by the ongoing Omicron outbreak, for Choi "Doran" Hyeon-joon, Han "Peanut" Wang-ho, and Son "Lehends" Si-woo all tested positive previously, forcing the org to play Challengers support Park "Lospa" Joon-hyeong and top laner Kim "Zest" Dong-min in the LCK.
The team lost to T1 the last time they met due to these unfortunate circumstances, where Jeong "Chovy" Ji-hoon role swapped to the top lane amid a COVID-19 outbreak among the players.
Kim "Peyz" Su-hwan is the bot laner on the org's Challengers squad but because he's aged 16 years old, he is ineligible to play in the LCK where players must be at least 17 to start in the league.
The LCK org has named Challengers mid laner Baek "Ophelia" Jin-seong as Ruler's replacement, according to LCK on Twitter.
Currently, the team is second in the LCK Spring 2022 table behind T1, with a 10-2 record. Their match against T1 will be at 4 p.m. GMT+8 | 1 a.m. PT | 9 a.m. GMT today. Catch them live on the LCK Twitch stream.
READ MORE: Faker explains why he picks Ryze even though he has a 0% win rate