Kim "Deft" Hyuk-kyu is one of the last players from the old guards of season three who is still competing in League Champions Korea. As DragonX's bot laner, he finished third in the 2020 LCK Spring regular season and playoffs.
Turning 24 this year, he is the same age as former high school mate, T1 superstar Lee "Faker" Sang-hyeok.
Despite being the oldest member on his team, Deft has maintained a world class level of performance over the years — a feat few League of Legends esports professional athletes have achieved.
---
---
In the 2020 LCK Spring regular season, he topped the chart for most kills at 196, which is a fair margin more than second place T1 bot laner Park "Teddy" Jin-seong at 183.
Clearly pulling his weight as DRX's bot lane carry, Deft ranked third in damage dealt to champions. Dishing out an average of 571 damage per minute, he ranked higher than his fellow team mate and mid laner Jeong "Chovy" Ji-hoon, who placed fourth at 555.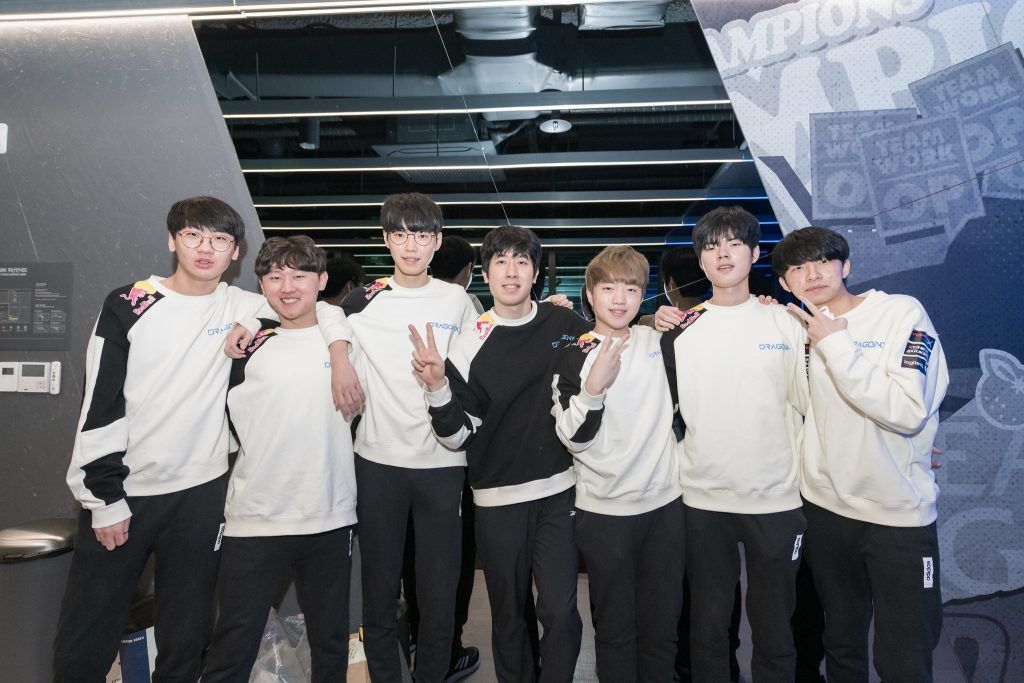 While his younger team mates smile and goof in front of cameras, Deft's serene demeanor sits in stark contrast.
Describing himself as a "peaceful person", he remains calm in and out of game. In fact, the only reason why he would like to visit Japan to view background scene of animes that he watched as a kid is because it makes him "feel calm", Deft told ONE Esports.
Fulfilling the role of a big brother, his younger team mates have nothing but good things to say about the cool, calm and collected Deft.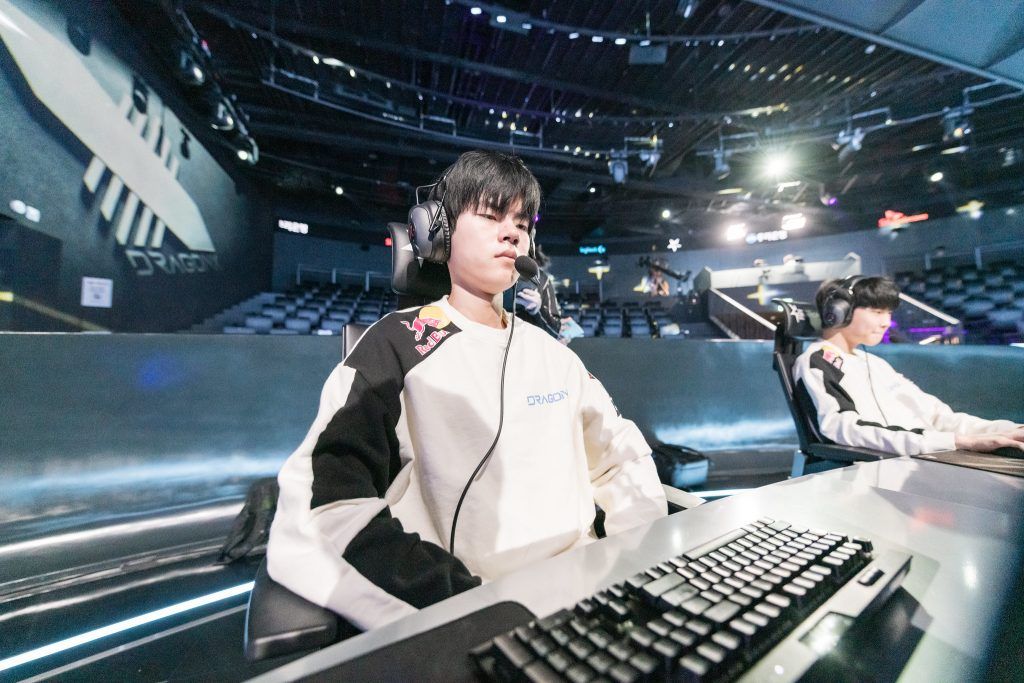 Sharing stories about how they build camaraderie in the team house, Deft has a special relationship with his support, Ryu "Keria" Min-seok. The 17-year old former trainee was promoted to DRX's main roster when Deft joined last year.
A fan of Mad For Garlic's pasta and fried rice, Deft has taken his trusty support out to bond over meals.
---
---
Clearly caring for his team mates, he does his best to be there for them after hard-hitting defeats. He understands that "no advice can make people feel better" after losses, so as the eldest and most experienced, he cracks jokes to lighten the mood.
This gentle soul also takes time to connect with fans. When under pressure, he plays games as well as "stream and communicate with fans" as a way to de-stress.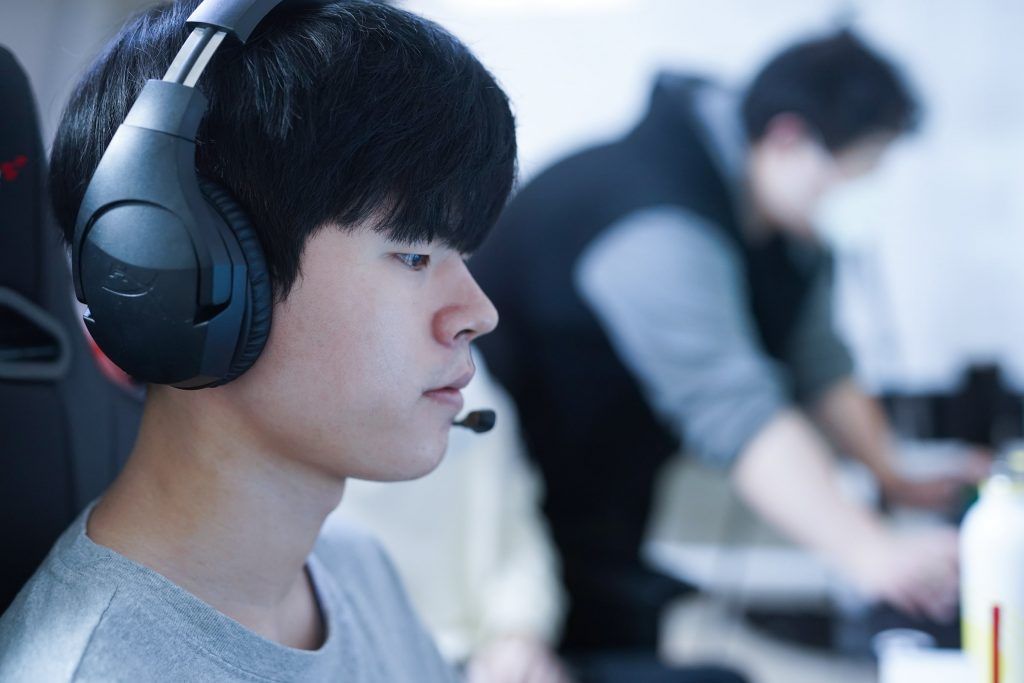 Going into Summer, DragonX will be looking to improve — especially against top notch teams.
In the regular season, they could not stand up against first place Gen.G and second place T1. In the playoffs, they narrowly edged out fifth place Damwon Gaming 3-2 in Round 2, only to fall to T1 1-3 in the semifinal. In the Mid-Season Cup, they managed to win two out of three group stage best-of-ones, but fell short in the tie-breakers against JD Gaming and Gen.G.
During the LCK Spring playoffs against T1, DRX decided to switch things up and take bigger risks in picks and bans, a habit of head coach Kim "cvMax" Dae-ho.
This meant that in the first three games, Deft played AP mages bot instead of a traditional AD carry despite having played only one game of Ziggs in the regular season which resulted in a loss.
---
---
Even though Deft thought the picks and bans in this series was "tricky", he felt that the team "just didn't perform well to deliver". For the upcoming season, he is looking forward to "learning how to gradually win games, not just rush [through] them".
Many professional LoL players his age have retired or gone into coaching. As someone who sees himself progressing to a coaching career in the future, he's eager to share the ins and outs of the game with others.
"I especially know how much pressure a player can feel, so I can empathize with them well."
As one of the best AD carries who has yet to win Worlds, Deft came closest in 2014 with Samsung Blue in the semifinals. He made it to the quarterfinals in 2015 and 2016 with Edward Gaming, and again in 2018 on KT Rolster.
Determined to prove that LCK is the best region in the world, for this year at least, his eyes are still fixed on the Summoner's Cup.
READ MORE: LCK 2020 Summer Split schedule announced