Korean organization Gen.G are second in the LCK behind T1, and holds a 13-3 record. They managed to secure victories despite fielding emergency substitutes on several occasions due to COVID-19 outbreaks.
Over the past two months, numerous LCK players have tested positive for COVID-19, including Gen.G's bot laner Park "Ruler" Jae-hyuk, forcing him to miss an important series against T1.
Since then, he has recovered and returned to the LoL Park offline venue, but is still facing the after effects of the coronavirus. The day after their series against DWG KIA on March 9, the 23-year-old posted an image on Twitter of an IV drip.
On his stream yesterday, he explained how he was put on an IV drip, and the surprising care he received from the parents of his support, Son "Lehends" Si-woo.
---
---
Gen.G Ruler was visited by Lehend's father and friends and given an IV drip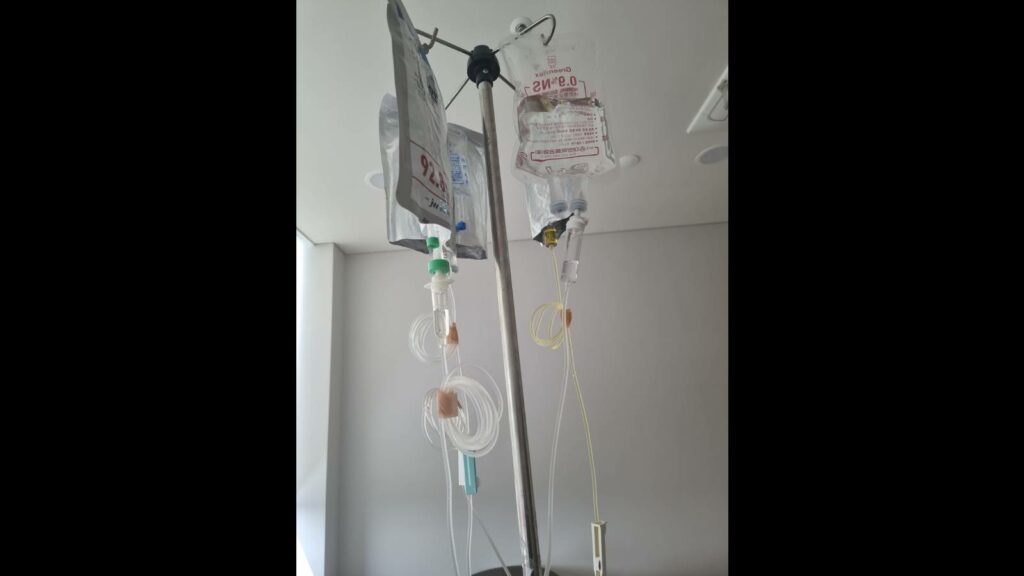 The bot laner explained the circumstances behind the image on stream yesterday. On the day Gen.G played against DWG KIA, "Ruler woke up at 8 a.m. which was much earlier than usual, and he tried to fall asleep for the next hour but he couldn't," according to a translation by Twitter user @deftkimhyeokgyu.
Lehends' father then gave him a call and told him that he would come over to give him an IV drip. A friend of his dad, who's a doctor, also came along to help administer the IV drip.
He was on the drip for four days after that.
Gen.G CEO Arnold Hur retweeted the translation and added his own comment paying tribute to Lehends' parents. "So much respect for the parents of our players," he wrote.
"It's hard to believe in your kids' dreams and support them at such an early age, especially in a society where most parents don't even know what esports is and judge you. Most come from very working class backgrounds and sacrifice so much."
Self-isolating at home must have been tough on the player, so it's heartening (and fitting) to see that he was given so much support from the parents of Gen.G's support.
READ MORE: Top Esports' Qingtian fined US$8,000, Korean super account suspended