During the offseason, former T1 bot laner Park "Teddy" Jin-seong swapped the red jersey of T1 for the orange and white of Kwangdong Freecs.
Moving to a new organization comes with its own set of challenges, such as a new team culture and management. However, Teddy joined the organization with fellow former T1 players Ryu "Hoit" Ho-seong and Choi "Ellim" El-lim, which helped make the transition easier.
ONE Esports spoke to Teddy to learn more about his daily routine, what it's like being the team's elder, and his thoughts about his teammates' strengths.
---
---
The grind never stops for KDF Teddy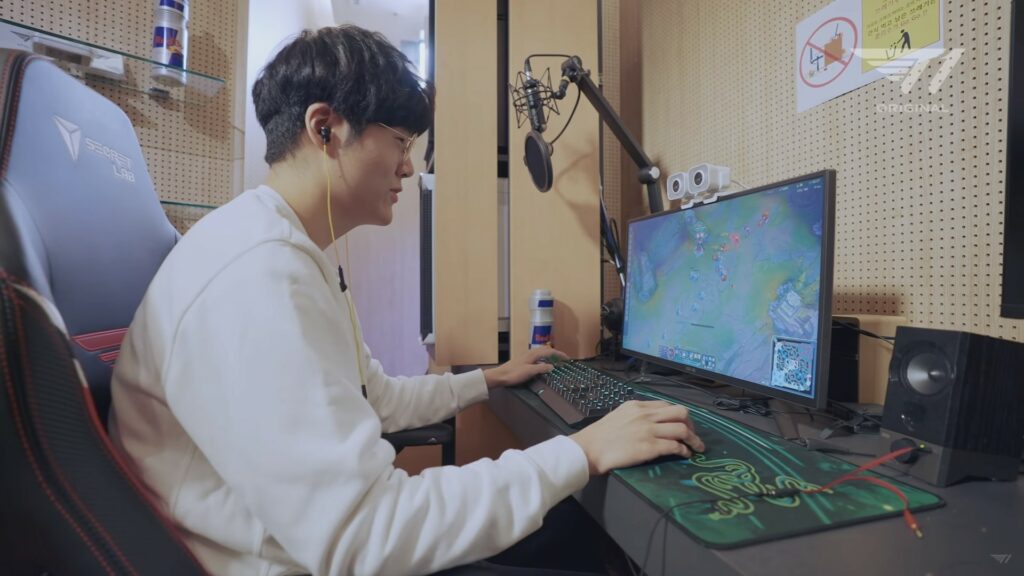 While many think that gamers are sedentary and rarely work out, this is not the case for players like Teddy. He understands the importance of staying fit, even if it comes at the expense of sleep.
Teddy rises at 8 a.m. on most days, a stark contrast to the usually nocturnal routines of pro players who are known for solo queueing late into the night. The first thing he does after he wakes up is to go to the gym for an hour.
After working out and having breakfast, most of the day is spent on scrims. The team plays two scrim blocks a day, between 1 to 4 p.m. and 7 to 11 p.m. Players get time to eat dinner between these blocks, and Teddy also takes the chance to take a shower, have a nap, and go for a walk during this free time.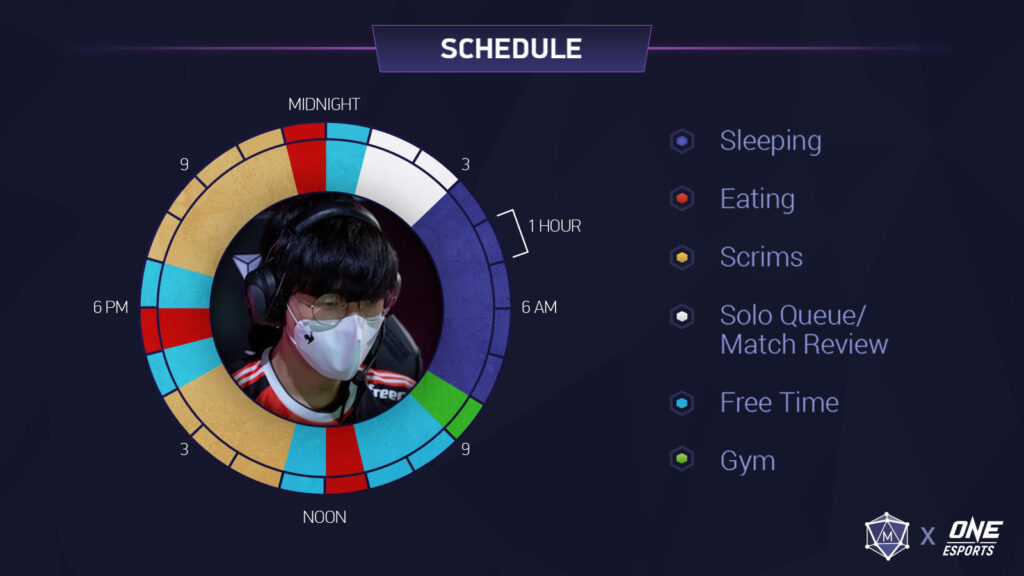 Once scrims are done for the day, the 24-year-old will have supper, before returning to the grind with solo queue games or match reviews. Bedtime is at 3 a.m, after a second shower.
Yes, that means he gets just five hours of sleep a day. After all, one doesn't simply spend a third of the day sleeping when you have your eyes set on becoming the best in the world.
But above all, Teddy knows the importance of hydration. Interestingly enough, Teddy even has a favorite brand of water, with numerous bottles of Jeju Samdasoo mineral water "piled up" on his desk.
The team's sponsor, Kwangdong Pharmaceutical, produces and provides Jeju Samdasoo for players. Samdado is another name for Jeju Island, and so the name means "clear water from Jeju".
---
How KDF Teddy fits in on the team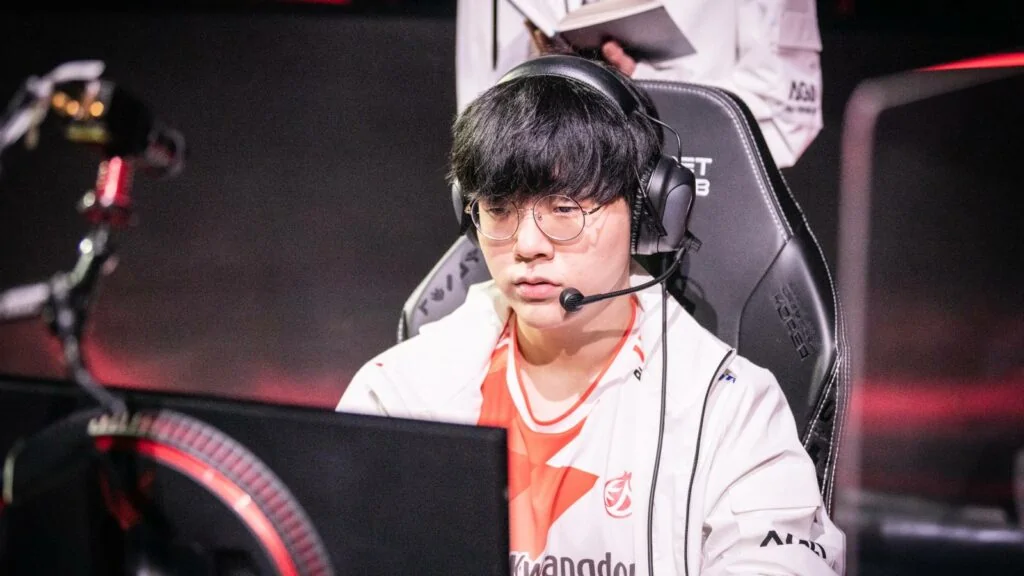 In Korea, there is a heavy emphasis on age seniority in most social settings, and this applies to pro teams as well. For example, older players are often expected to guide the younger ones.
At 24, Teddy is the oldest player on his team. However, he has had experience playing with younger teammates from his time on T1, which has helped him work better with his teammates on KDF. This means that all the members are very comfortable with one another despite the differences in age.
He also makes sure to insert moments of levity to lighten the mood and have fun with his team. "Although they are small moments, the process of jokingly blaming [teammates] during the ban-pick process and feedback is fun," he told ONE Esports. "This is especially the case with [top laner] Kim 'Kiin' Gi-in and we have fun ping-ponging back and forth."
There's also a good team dynamic among the coaches and players. In a Kwangdong Freecs documentary episode, Teddy is seen bantering with head coach Jang "Cain" Nu-ri, as well as coaches Choi "Alvingo" Byeong-cheol and Lee "Spirit" Da-yoon.
---
KDF Teddy has his eyes set on Worlds
However, a team's performance depends on more than just getting along with one another. To reach the very top, the team also needs to be on the same page when it comes to feedback and practice. This is especially important for the bot laner and support roles, as they play very closely together.
Support Ryu "Hoit" Ho-seong joined KDF with Teddy from T1, so they already had prior experience together. "Hoit's strength is that he is very direct and candid when giving feedback," he said.
Teddy has nothing but praise for revered top laner Kiin too, and he thinks his greatest strength lies in his laning phase. "[Kiin] is a player with really good knowledge of his lane," he shared. "He's a player who is always studying others, including high-ranked solo queue players, so he can continually improve."
It is no different for Teddy, and study and constant practice are key to how he thinks he can better himself as a player.
When asked how he would rank himself among other LCK bot laners, Teddy said that the rank doesn't matter to him. "What matters is that I believe that I'm the best and I'm always going to do my best to win," he said.
While the 24-year-old has also set lofty goals for himself this year, the team is working on getting its fundamentals right first. This means focusing on teamwork as a priority, where good results will simply be a bonus. The former T1 player hopes to see progress by this year's Summer Split. "I will do my best to play at Worlds," he promised.
For now, a playoffs match against his former team T1 beckons on March 26. Catch the match live at 4 p.m. GMT +8 | 1 a.m. PDT | 8 a.m. GMT on the LCK Twitch channel.
READ MORE: T1 go undefeated in the LCK with perfect 18-0 record