The League of Legends Mid-Season Invitational (MSI 2022) is approaching its climax. The Knockout Stage will see the best teams go head-to-head in thrilling best-of-five series, a welcome shift from the best-of-one matches in the group and Rumble Stages.
Fans are also in for a treat, as iconic mid laners Rasmus "caPs" Borregaard Winther and Lee "Faker" Sang-hyeok will go up against one another in a semifinal matchup between G2 Esports and T1.
According to G2 caPs, Faker has had a pretty big influence on him. He served as "a big inspiration" for the G2 mid laner, especially after his performance on Ahri during the Season 3 World Championship in 2013.
"I remember his Ahri from back then, one-shotting everyone," he recalled. The Unkillable Demon King made his international debut using the nine-tailed fox, eventually triumphing over Swedish team Lemondogs during the Worlds 2013 Group Stage.
---
---
G2 caPs has set his sights on defeating Faker's Ahri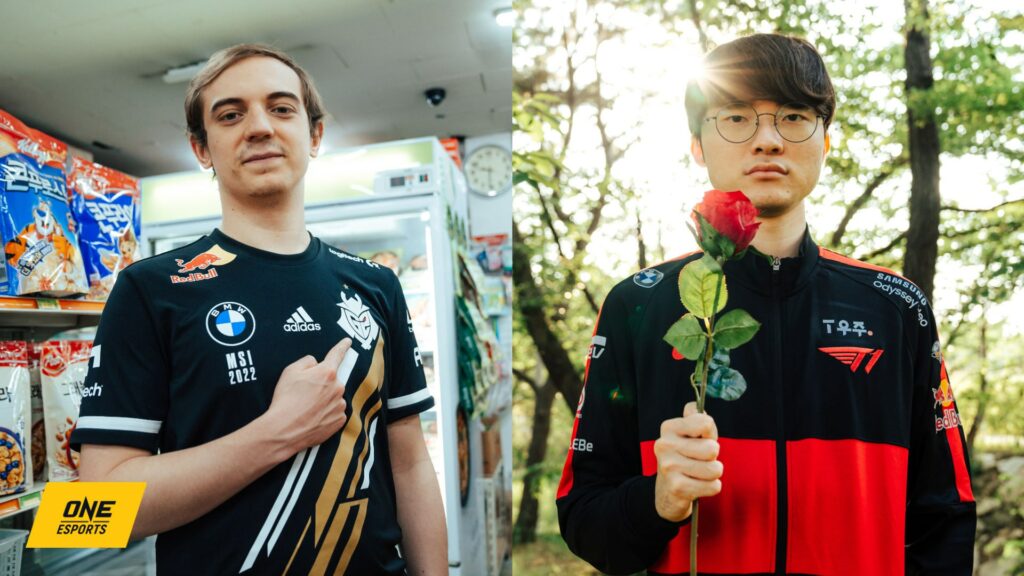 Nine years have passed since caPs witnessed Faker's debut on the international stage, but the T1 player's performance remains fresh in his memory.
"I have always dreamt of playing Ahri like Faker," he said during the MSI 2022 press conference. "I always dreamt of beating him and his stronger champs like Ahri. So going up against him will be a huge honor."
G2 Esports put on a stellar performance against the LCK champions in their MSI 2022 Rumble Stage opening match, breaking T1's 26-match win streak with a team composition centered around Yasuo. However, T1 soon got their revenge in their next Rumble Stage meeting, securing the win in just 21 minutes.
---
---
The seven-time LEC champion is eager to add a decisive victory against Faker on one of his signature champions to his list of achievements.
"I just really want to take him down, especially on something that he's famous for," caPs added. "I've watched so many of his games on stage and solo queue, where he plays a lot of his signature champs like Ahri and LeBlanc, and if I can take them down it would be a huge achievement for me."
It has been three years since T1 and G2 Esports faced each other in a series on the international stage. G2 Esports came out on top during their last meeting, defeating T1 3-1 in the Worlds 2019 Semifinals.
However, there's no guarantee that the outcome will be in G2's favor again. Going into the Knockout Stage, caPs believes the "matchup will look very different," because of their retooled rosters and the tournament's meta.
"A big part of it is the meta shift, which means that we will see different champions and different strategies being utilized," he explained. "But in the end, I hope we can replicate what we did in the past."
Viego is one of the most popular picks in the MSI meta with 33 games played in both the Group and Rumble stages, according to Games of Legends' statistics.
The two titans will face each other in a best-of-five series in the semifinals on Saturday, May 28 at 5 p.m. GMT+9 | 4 p.m. GMT+8 | 8 a.m. GMT | 1 a.m. PDT. The winning team will advance to the final, where they will vie for the coveted MSI championship trophy.
LoL fans can catch all MSI 2022 matches live on Riot Games' official channels on Twitch and YouTube.
READ MORE: If you hit Challenger or Honor 5 in League of Legends, you'll get a special recall