League of Legends is a game that demands not just quick reflexes and mechanical prowess, but also an unwavering mental fortitude.
Every win and loss is a test of a player's ability to handle stress, maintain a positive outlook, and prioritize their overall well-being. This is especially true for professional players like G2 Caps, who are constantly under the spotlight of fans and social media, while also striving to perform at the highest level in the fiercely competitive esports industry.
Despite being one of the most decorated players in the EMEA region, with eight LEC championship titles, three LEC Finals MVPs, and an MSI championship to his name, the popular Danish player has experienced his fair share of mental struggles.
Rasmus "Caps" Winther shares his insights on how he takes care of his mental health and who is his biggest supporter in his career in an exclusive interview with ONE Esports.
---
---
G2 Caps and the mindset of a LEC champion
Whenever he enters a new competitive season, the League of Legends EMEA Championship (LEC) mid laner focuses on "playing more confidently and having the confidence to beat anyone."
"Every year, I feel like I have a different theory, a different way to try and bring the best version of Caps and how to have the best mental state as well," the G2 star player told ONE Esports. "It was something that helped me a lot in 2022."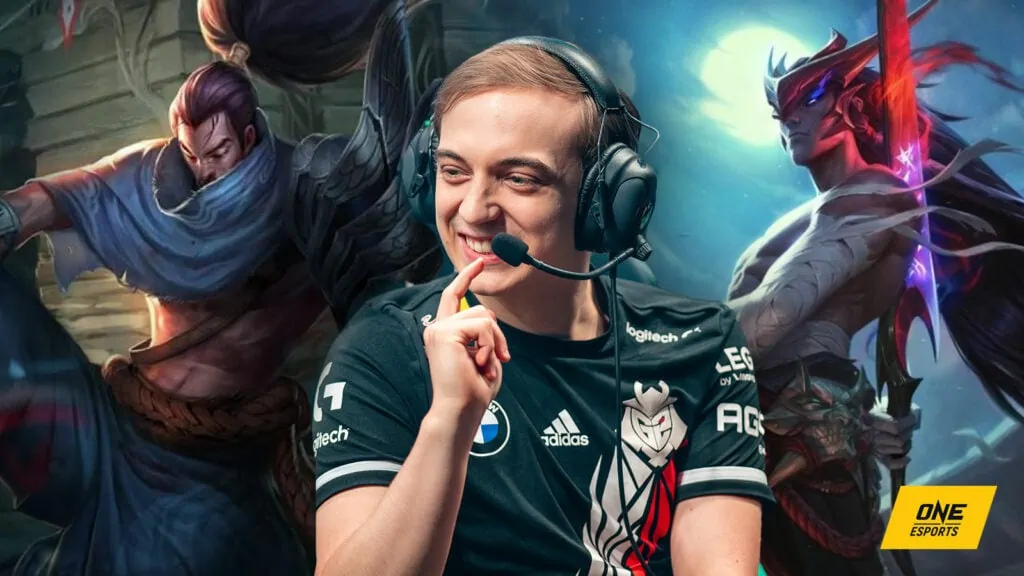 Season 12 was a challenging time for Caps, as he faced disappointing losses with G2, including a 0-3 defeat to T1 at MSI 2022 and a sweep by Rogue (now KOI) in the LEC Summer 2022 championship final.
These setbacks were further compounded by the team's 11th to 14th place finish at Worlds 2022, which marked the lowest placement of G2 Caps' career at the global tournament.
He also acknowledged that he "had some tough off-seasons", particularly after G2's loss against Fnatic 2-3 in the LEC Summer Playoffs 2021. The defeat took a toll on him, and he sought the help of a sports psychologist as he previously revealed in an interview with Korizon Esports.
---
G2 Caps' biggest supporter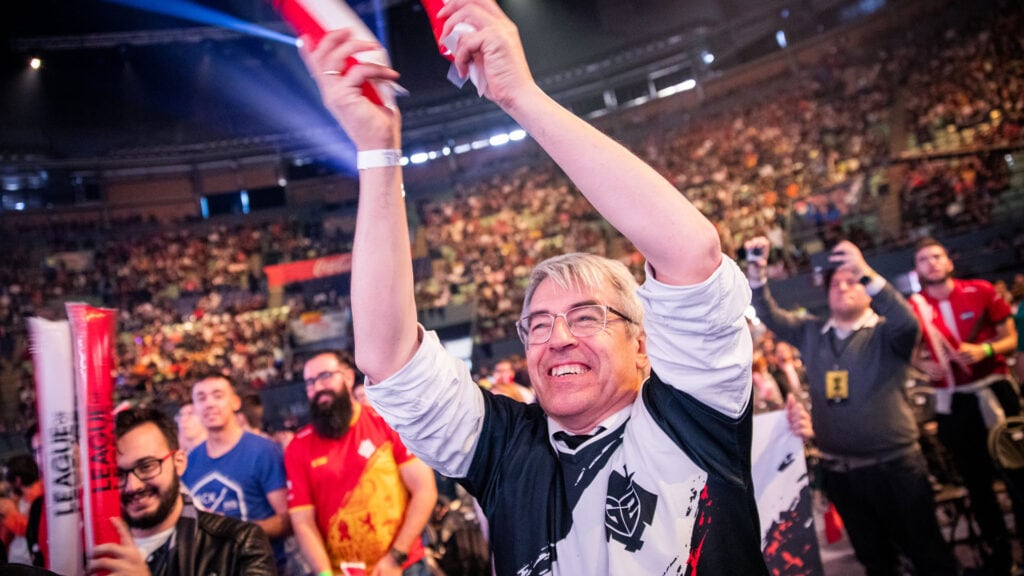 During these challenging times, G2 Caps has found support in his father, Michael Winther. Fans will often spot him in the crowd, watching his son with pride and a big smile on his face.
"He's always there for me in the important games, always cheering," Caps said. "Often, he even starts some cheers in the crowd, which I appreciate a lot."
When the COVID-19 pandemic broke out in 2020, live esports events were halted, so his father could not join him. The situation improved the following year, with a limited rollout of the first batches of COVID-19 vaccines and more loose regulations.
"It was hard for him to join me during that time," he explained. "But the rules were opening up a little bit and he was able to join the LEC Final and Worlds, so I'm happy to have him back in my back."
With the support of his family and professionals, Caps has been able to navigate the challenges of competitive play and maintain a positive mindset.
Follow ONE Esports on Facebook and Twitter for more LoL news, guides, and highlights.
READ MORE: Why mental health in esports is important to Faker and Team Razer