The DeathAdder V3 Pro Faker Edition, named and designed by the GOAT, T1 mid laner, Lee "Faker" Sang-hyeok himself, has been released.
It boasts a sleek black and red color scheme and has Faker's signature on the right button. Razer has also made significant improvements to the DeathAdder V3 Pro Faker Edition, compared to the previous two versions, the DeathAdder V2 Pro and DeathAdder V2 X Hyperspeed.
The mouse is also ergonomically designed to fit comfortably in your hand. With its light 63 G Ultra-Lightweight Design, it is one of the lightest mice in the market.
---
---
Faker says the DeathAdder V3 Pro Faker Edition provides 'unparalleled performance'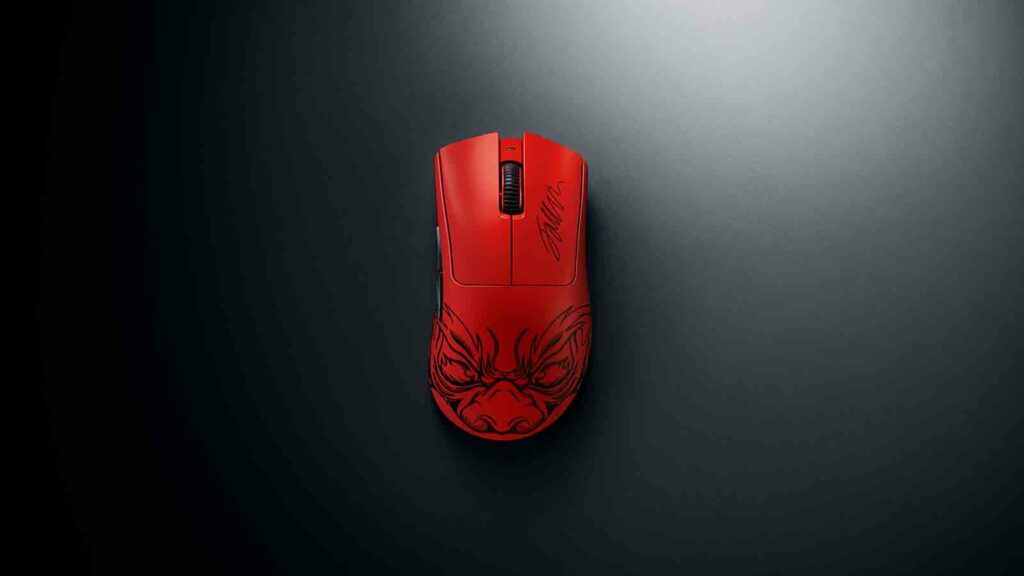 One of its standout features is its wireless connectivity. The mouse is installed with Razer's HyperSpeed Wireless technology, which provides a high-speed, lag-free connection comparable to that of wired mice.
This feature allows gamers to take advantage of wireless connectivity while maintaining performance. Users can additionally purchase the Razer HyperPolling Wireless Dongle, which can increase the polling rate up to true 4000 Hz from the default 1000 Hz. However, if you are not a big fan of wireless mice, a wired option is also available.
Another key feature is its optical sensor. The mouse has a Razer Focus Pro 30K Optical Sensor with Motion Sync that provides consistent tracking. When compared to its predecessor, which had a maximum DPI of 20,000, the new V3 Pro boasts a DPI of up to 30,000. It also has improved surface compatibility, including surfaces such as glass.
"We believe in creating the ultimate gaming peripherals that help esports athletes achieve victory," said Flo Gutierrez, Razer's Director of Global Esports. He also added that the mouse celebrates Razer's "long-standing friendship" with Faker which began in 2016.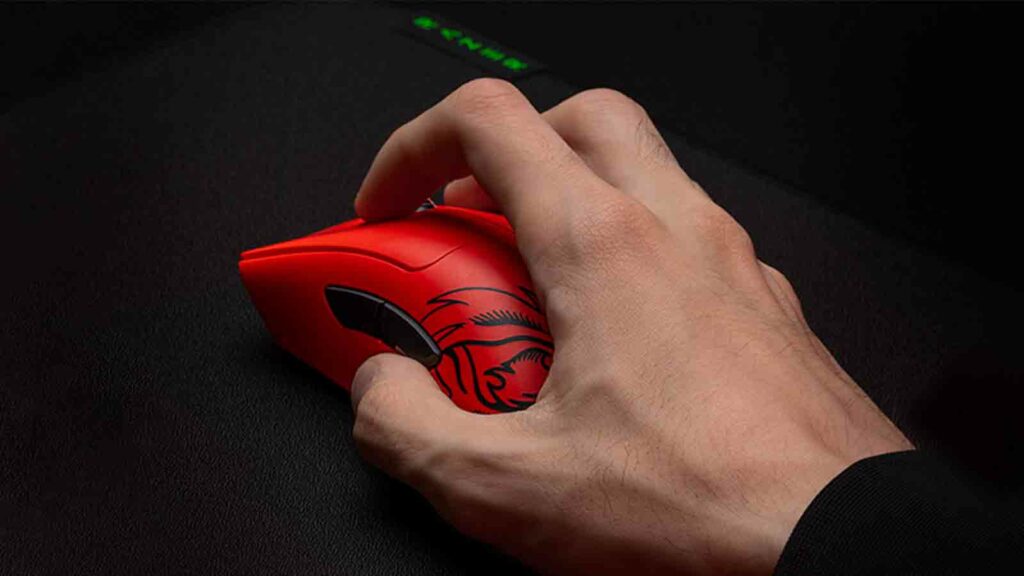 Faker expressed his gratitude for the opportunity to design his own mouse, saying that "it was a special moment for him." He stated that he had "always dreamed of having his own mouse and could now share it with his family, friends, and fans."
The DeathAdder has been his "weapon of choice" for years and has helped him achieve great success. He loves the design and its unparalleled performance, and praised Razer for the effort they've put into the project.
Faker is a household name in League of Legends esports. He entered the scene when he joined League of Legends Champions Korea (LCK) team, SK Telecom T1, in 2013. He quickly established himself as a force to be reckoned with when he won his first-ever world title in Season 3 of the League of Legends World Championship in his debut year.
His dominance continued, winning two more World Championships in 2015 and 2016, two Mid-Season Invitationals, and numerous LCK titles. He is known for his outstanding mechanics, ability to outplay opponents in one-on-one situations, and unparalleled game sense.
Buy the DeathAdder V3 Pro Faker Edition here.
READ MORE: Exclusive: T1 Faker on Heechul, books, and one character flaw he wants to improve