Ever wanted to see Mondstadt's idol in real life? Now you can with this newly-erected Barbara 3D billboard!
The virtual billboard stars one of the most popular characters in miHoYo's open-world gacha game Genshin Impact.
The game is celebrating its first-year anniversary after its official global release back in September 28, 2020.
---
Check out this gigantic Barbara 3D billboard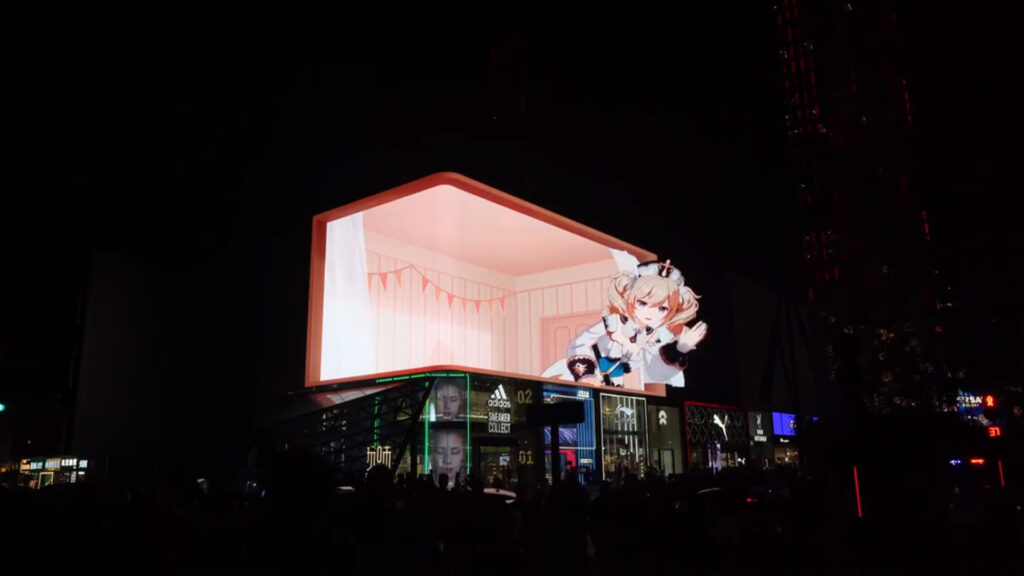 A realistic Barbara 3D billboard can now be viewed in Chengdu, China. Redditor u/SypeArtz posted a short clip of the virtual billboard featuring the adorable four-star support character Barbara.
The animation starts with Barbara opening the curtains and stretching out, as if she has just woken up from a nice rest. She then spots travelers, and enthusiastically waves at them for a few seconds.
Then, a crystalfly lands into her hand and magically transforms into an Anemo Box, similar to one of the rewards given out during the Marvelous Merchandise event.
The Barbara 3D billboard animation ends with the Genshin Impact anniversary art card featuring the three Archons, Paimon, and the traveler twins. You can watch the full animation video here.
The concept of this virtual billboard is similar to Japan's 3D cat billboard located at one of the many advertisement spots in Shibuya.
---
---
Who is Barbara in Genshin Impact?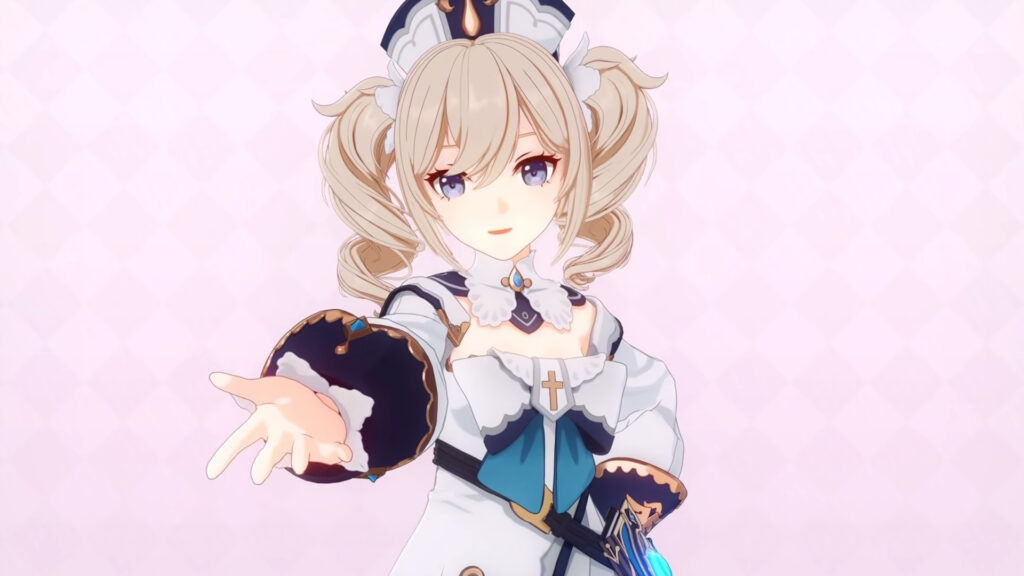 Barbara is the game's Hydro catalyst healer. She is a regular the Mondstadt cathedral and worships Barbatos, the Anemo Archon. She is also a self-proclaimed idol who sings and dances around the City of Freedom.
She is also the sister of Jean, the Acting Grand Master of Mondstadt's Knights of Favonius.
The idol Barbara seems to be extremely popular among the game's player fanbase, especially since she is one of the first characters who received Genshin Impact skins. One fan even donned her classic Barbara cosplay while getting jabbed at a vaccination site.
READ MORE: Barbara cosplayer encourages you to get vaccinated in such a wholesome way