Ever wondered what it's like to visit Mondstadt region in Teyvat if it existed in real life? This Genshin Impact exhibition will transport you there.
HoYoverse teamed up with commercial area in77 to bring travelers one step closer to Teyvat through a limited-time expo showcasing the beauty of the Germany-inspired region. The Genshin Impact exhibition has recreated the City of Freedom's center with huge windmills, festive banners, and a ton of life-sized character standees.
---
---
In the open world role-playing game, Mondstadt is the city associated with the Anemo element, where citizens worship the Anemo archon Barbatos. It is called home by many Genshin Impact characters and is the place where all players start their journey.
Wow! Let's take a look at real-life Mondstadt through this Genshin Impact exhibition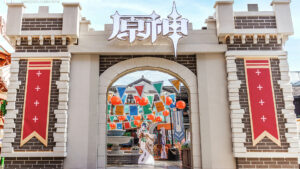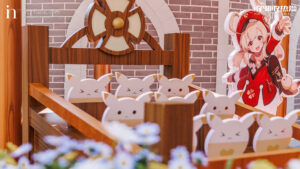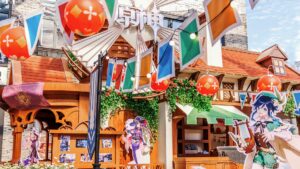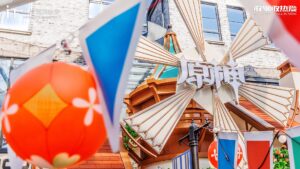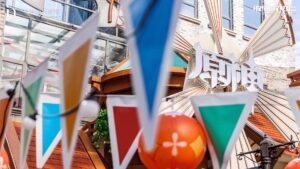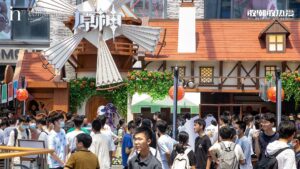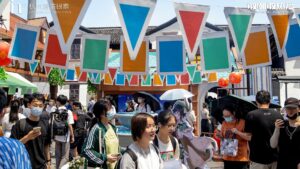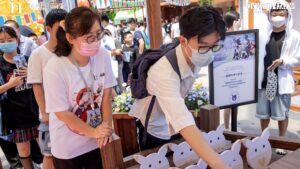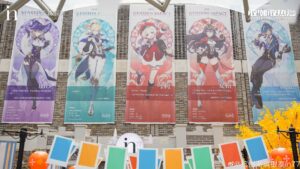 The exhibition could pass off as a mini Genshin Impact theme park with all its gigantic decors, booths, and displays. The center is adorned with fiesta banners and Wind-Blessed Harpastum reminiscent of previous in-game events Windblume Festival and Midsummer Island Adventure. There are also big tarpaulins of the Knights of Favonious members Lisa, Jean, Klee, Amber, and Kaeya.
Just nearby is a Klee-themed game where attendees can play with the Spark Knight's Bakudan bombs.
The highlight of the exhibition is the large windmill display with Genshin Impact's Chinese title, 原神, attached to its hub.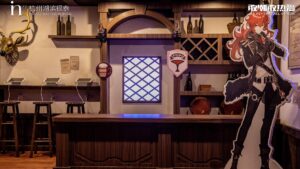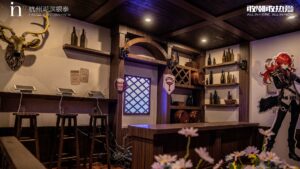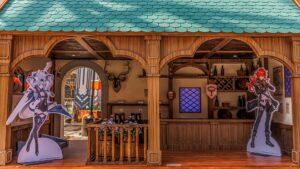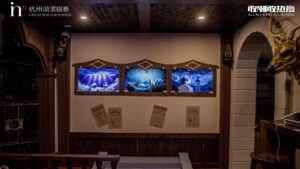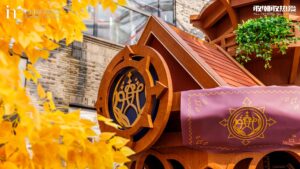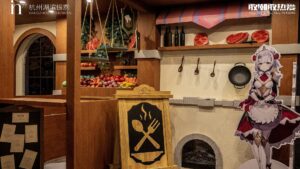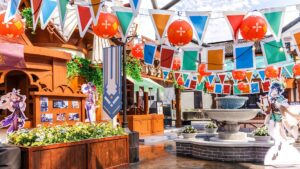 HoYoverse went the extra mile to recreate travelers' favorite in-game hangout spots such as Angel's Share tavern, Good Hunter restaurant, Adventurer's Guild, and the Bird and Blossom Design Fountain located at the heart of the city.
We'll take one Berry & Mint Burst from Diluc, please!
Warning: Major spoilers if you haven't finished playing the Archon Quest Chapter 1: Act 4 – We Will Be Reunited.
---
---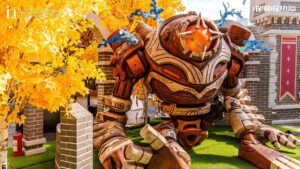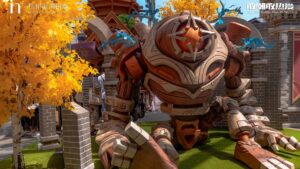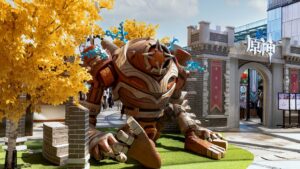 A giant Ruin Guard sits just outside the city gate as if it's basking itself under the sun. This can be a reference to the Weird Statue located at the Stormterror's Lair. Also known as the Field Tiller, this was the first Ruin Guard ever created as revealed in the Archon Quest Chapter 1: Act 4 – We Will Be Reunited.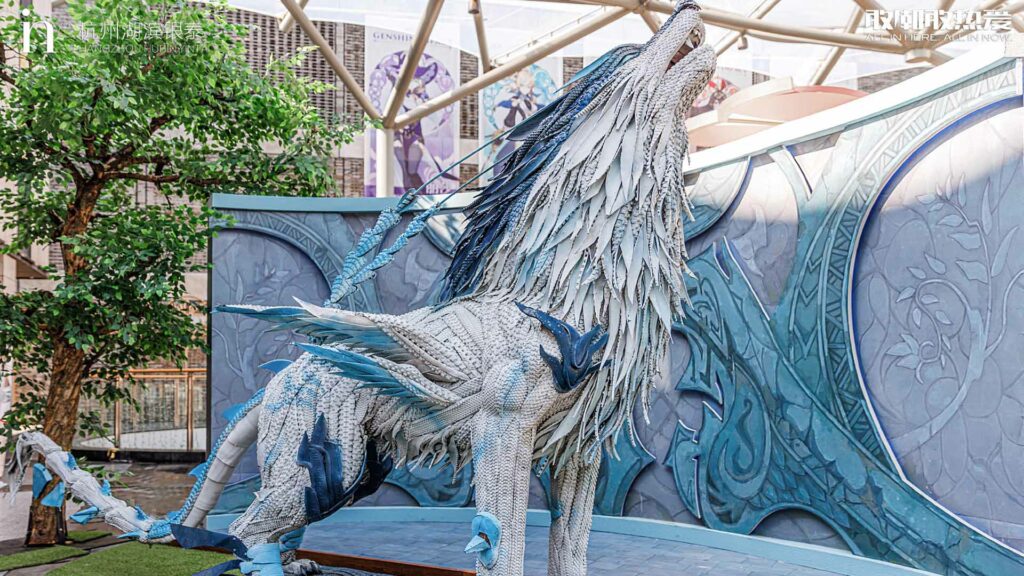 A different side of the exhibition shows Mondstadt's Wolvendom region where the Wolf of the North, Andrius, resides. The Lupus Boreas (Wolf of the North Wind) display came straight from last year's Genshin Impact exhibition held at the 25th Firefly Animation Game Carnival in Guangzhou, China.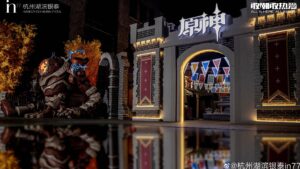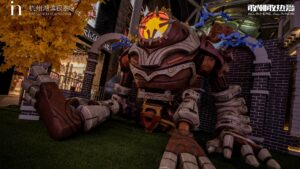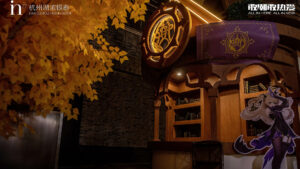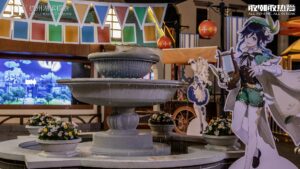 During night time, the Genshin Impact exhibition also looks gorgeous, with soft lights coming out from establishments and the residents' houses. Field Tiller comes alive with its now glowing eye, patiently welcoming nocturnal travelers to the fair.
This Mondstadt-themed Genshin Impact exhibition runs from July 8 until August 31 at Hubin Yintai in77 in Hangzhou, China.
---
Follow ONE Esports on Facebook for more Genshin news, guides, and highlights.
READ MORE: Hot and cheesy! An official Pizza Hut and Genshin Impact collab is in the works