For the first time after its global release, miHoYo's blockbuster gacha game Genshin Impact has set up its own exhibition booth at the 25th Firefly Animation Game Carnival in Guangzhou, China.
A huge part of the exhibit was based off on one of Teyvat's seven nations, Liyue, with designs like traditional roof tiles and wooden crates as seen in the actual video game. At the center of the exhibit is a huge LED screen featuring Genshin Impact's newest Dragonspine event with a key visual that includes "elevator man" and alchemist Albedo and his assistant Sucrose.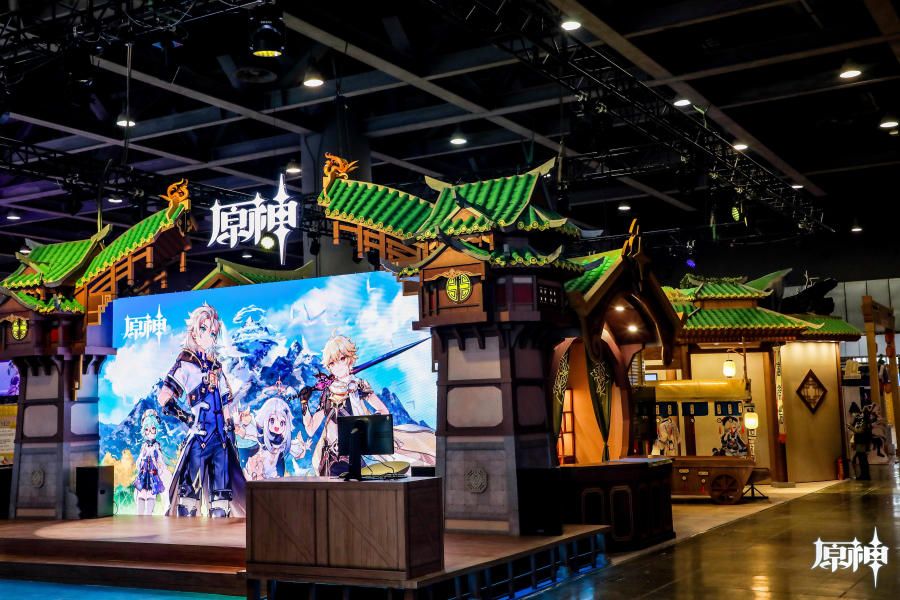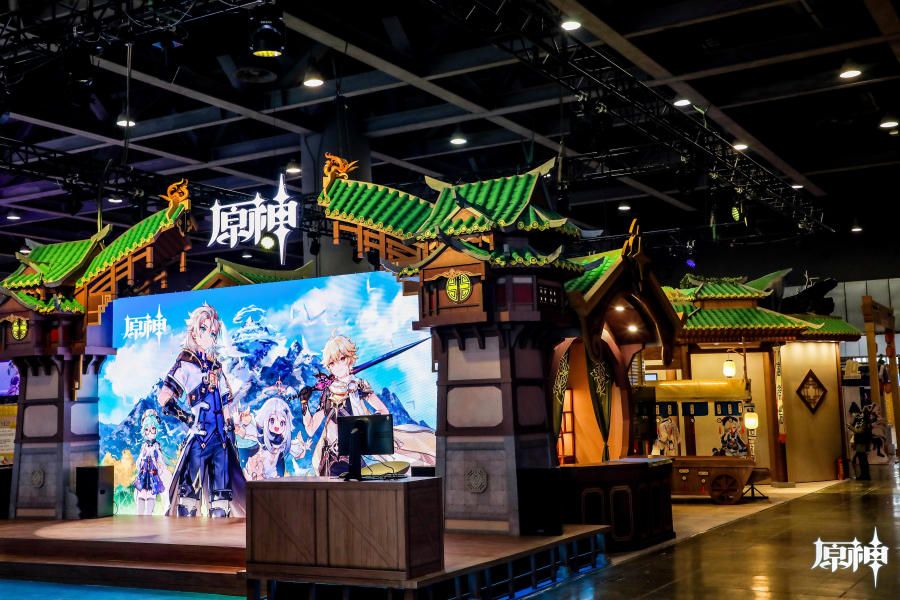 The other side of the Genshin Impact exhibition showcases Monstadt's Wolvendom region where the Wolf of the North, Andrius, resides. Players would be amazed at the amount of detail spent on this part of the exhibition — it's even complete with the Wolf's Gravestone sword stuck in the ground!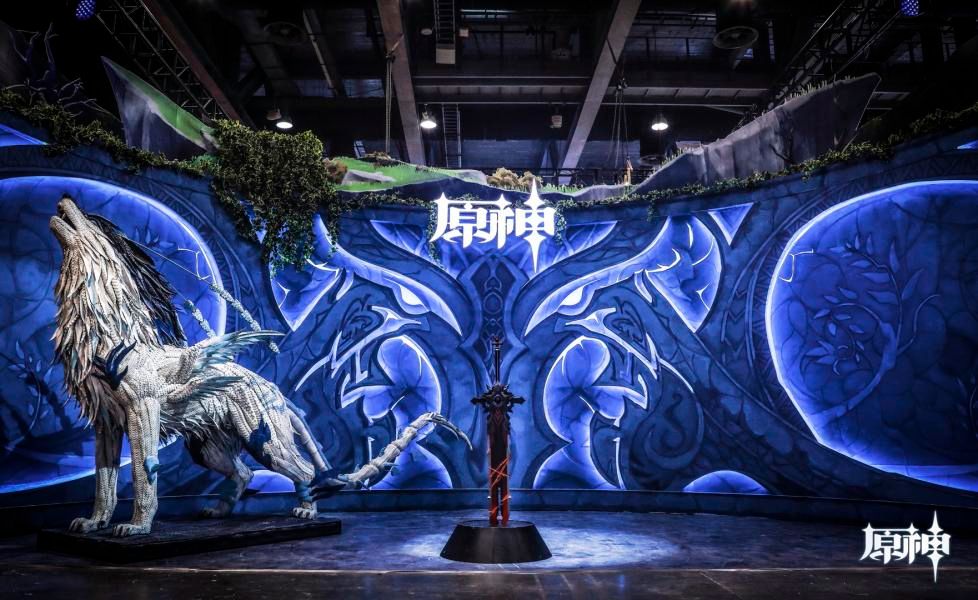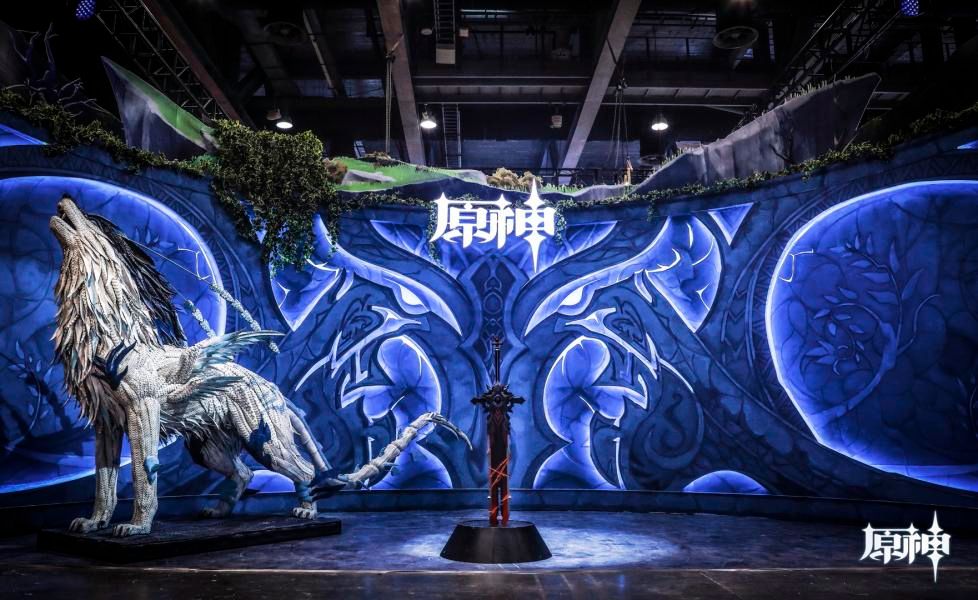 miHoYo also sold official Genshin Impact merchandise during the convention. These are the prices of some of the game's official merch:
Paimon figure – US$35 (CN¥229)
Klee bomb mug – US$14 (CN¥89)
Guoba plushie – US$11 (CN¥68)
Hilichurl plushie – US$15 (CN¥98)
Zhongli clear file folder – US$2 (CN¥15)
Zhongli tapestry – US$11 (CN¥69)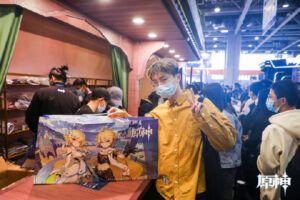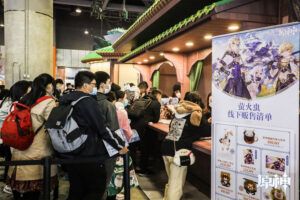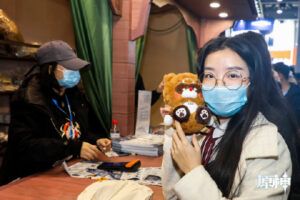 The rest of the exhibition has been filled with computers to encourage people to try out Genshin Impact.
The biggest (and best) surprise of the convention was the horde of Klee cosplayers, complete with their red beret hats and giant brown randoseru bags.
Seems like Jean's headache just grew seven times worse.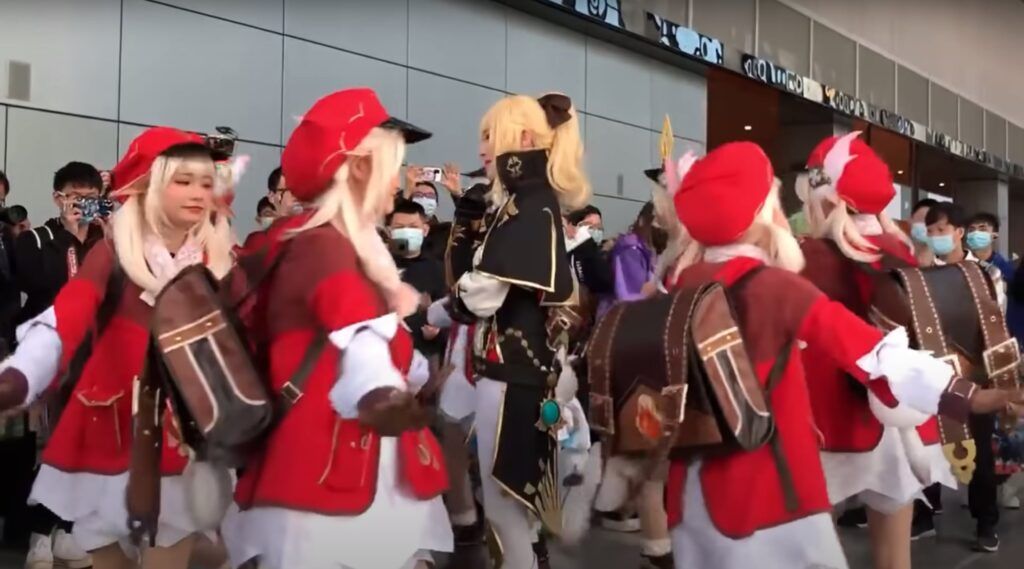 ---
---
There were also plenty of other cosplayers on the convention floor, including Albedo, the upcoming five-star character Ganyu, Monstadt's Hydro healer Barbara, the mora-less god Zhongli, the cutest Hilichurl Wei, and the Adventurers' Guild's receptionist, Katheryne.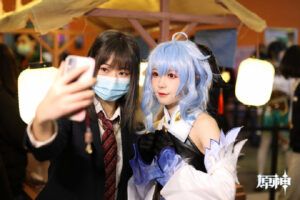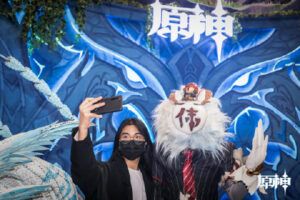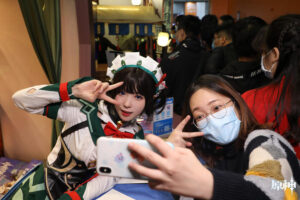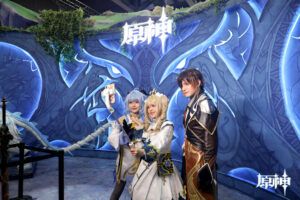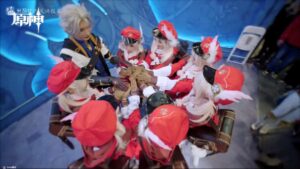 READ MORE: These are the games, players, and matches that made 2020 bearable for ONE Esports