The Like a Dragon game series has long been a staple for fans of action-adventure, beat 'em up, and role-playing genres.
Set against the backdrop of the Japanese underworld and fictional Like a Dragon factions, the franchise has consistently provided complex characters and memorable adventures.
With the upcoming release of Like a Dragon Infinite Wealth, Ryu Ga Gotoku studio looks to redefine the series once again.
All the new changes to the game have garnered the attention of The Game Awards — Infinite Wealth has been nominated for the title of "Most Anticipated Game" for 2024.
If you're new to the franchise and want to find out why there is so much hype behind SEGA's upcoming AAA title, we've listed three compelling reasons why Infinite Wealth is a must-play title in 2024.
Why Like a Dragon Infinite Wealth is 2024's most anticipated game
JRPG gameplay with a beat 'em up twist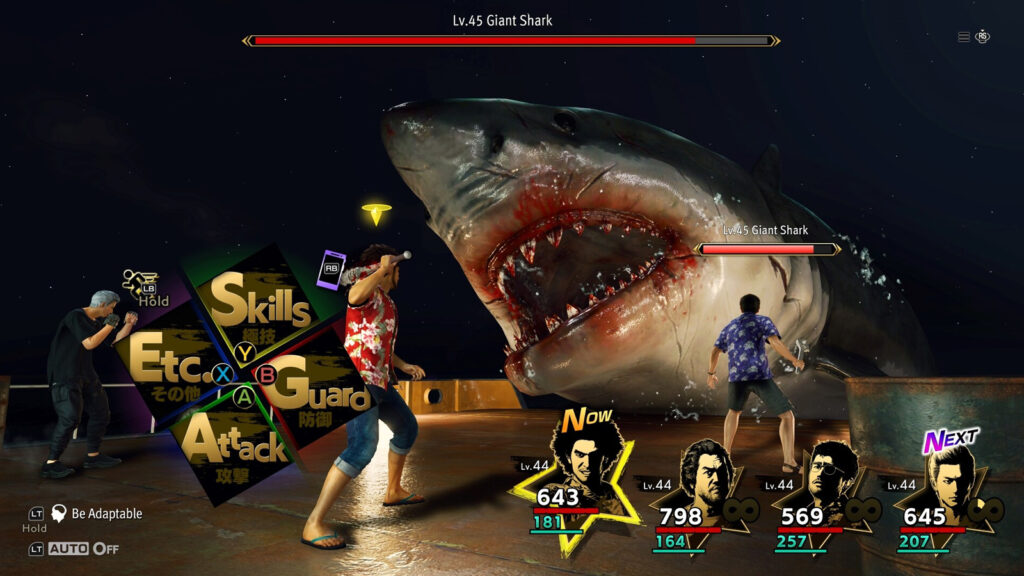 The return to turn-based RPG combat in Like a Dragon Infinite Wealth isn't just a shift in gameplay — it's a dynamic evolution of the series' combat mechanics.
At its core, the iconic Ichiban Kasuga and Kiryu Kazuma are both taking center stage.  
Ichiban embraces the Hero job, a character class in the game, wielding an electric-powered bat that packs a punch. The hero class is versatile, allowing him to deal single target and area damage, heal allies, cure status afflictions and buff allies.
With Kiryu, players can seamlessly swap between three distinct stances, each paying homage to the Dragon of Dojima's renowned fighting styles from previous titles.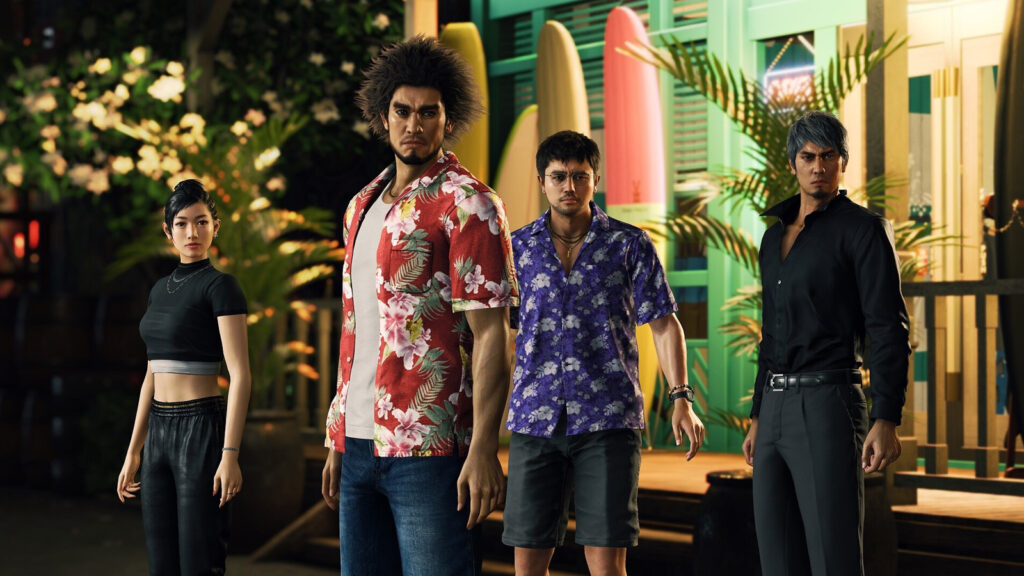 Kiryu's playstyle stands out because of the new Dragon's Resurgence gameplay mechanic. It lets him temporarily switch to a beat 'em-up combat system, which turns him into the unyielding, legendary fighter we all know and love.
The addition of new characters in Infinite Wealth brings a refreshing change to the JRPG experience. Alongside Ichiban and Kiryu, Chitose, equipped with the Heiress job, introduces dance-inspired grappler moves. She serves as a support character for the party, adding versatility to team dynamics.
Tomizawa introduces a mage-like class, pulling off quirky elemental attacks while injecting a touch of humor into battles.
Sayonara Japan, Aloha Hawaii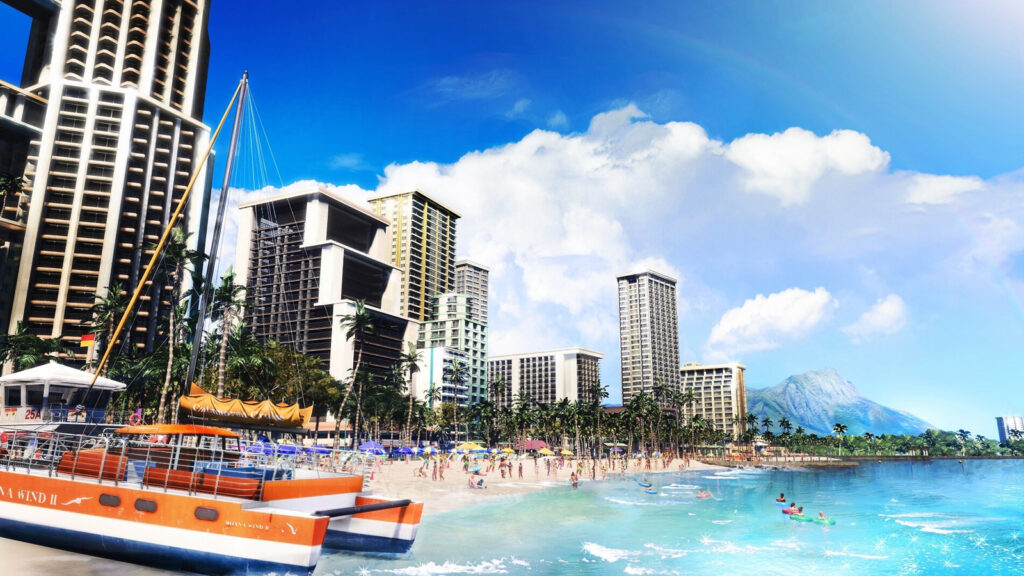 The decision to set Like a Dragon Infinite Wealth in Hawaii isn't just a mere change in scenery. It's a deliberate choice to infuse the series with new life and possibilities. This vibrant setting introduces an open-world experience filled with diverse side quests, minigames, and activities.
In addition to the new setting, the game introduces new gameplay elements such as Aloha Links, a social mechanic that lets you build and enhance your relationship with different characters.
The side quests in Infinite Wealth add to the game's appeal by combining witty humor and touching moments. Whether it's navigating Ichiban through an unintentional foray into the food industry, getting involved with the local's personal problems, these side quests embody the series' signature blend of playful and unpredictable escapades.
The longest Like a Dragon game in history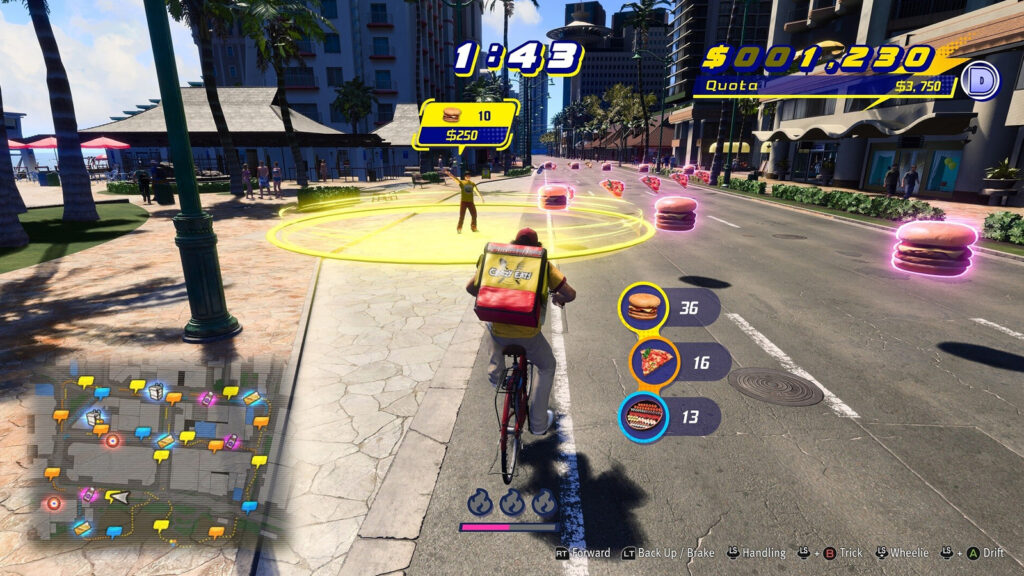 Infinite Wealth isn't just another installment in the Like a Dragon series. It's dubbed "the longest game they've ever made" by Ryu Ga Gotoku, studio head Masayoshi Yokoyama in an interview with Game Watch Japan. 
Yokoyama's emphasis on the game's unprecedented length suggests a commitment to delivering an expansive and immersive experience that surpasses anything the franchise has offered before.
With the promise of an experience that transcends the conventional one or two all-nighters, Infinite Wealth aims to redefine the expectations of Like a Dragon fans.
The nomination for Most Anticipated Game at The Game Awards is a testament to the hype surrounding Infinite Wealth's release. Share your excitement with the gaming community by casting a vote for Like a Dragon Infinite Wealth. Your support will also acknowledge the efforts of the developers who have worked tirelessly on the game.
You can vote on The Game Award's official website. Voting ends on December 6, 6 p.m. PT | December 7, 10 a.m. GMT+8 | December 7, 2 a.m. GMT.
READ MORE: Like a Dragon Infinite Wealth: Release date, price, platforms, characters, trailer