Redfall has officially released, and now it's time for the achievement hunters, I mean vampire hunters, to get things done.
The brand new vampire hunting game made by Bethesda and available on Steam, is in the same vein as Left 4 Dead, Back 4 Blood, and World War Z. A co-op survival shooter with plenty of monsters trying to end your fun.
---
---
66 achievements to earn in Bethesda's new game, Redfall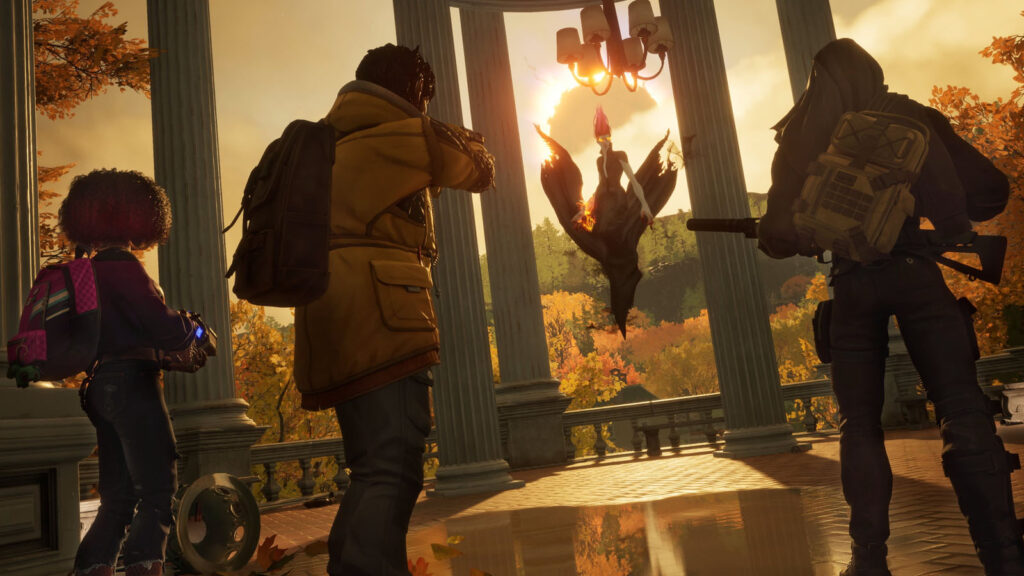 The game is set in the fictional town of Redfall, Massachusetts, where players will hunt down vampires, find loot, upgrade loot, and more.
One thing that sets it apart from its predecessors in the genre, is the more open-world style of gameplay in place of the linear roadmap. There are quests, skills, side quests, and other things that can take you off the beaten path.
This isn't a review, however, so if you're looking for that or you're just not sure what Redfall is, make sure to check out our full review!
But without further ado, this is the list of every achievement in Redfall and how you can earn them.
| | |
| --- | --- |
| ACHIEVEMENT | HOW TO EARN |
| Neighborhood Revitalization | Complete all of the main missions in Redfall Commons. |
| Revelations | Listen to the Pastor's thrall recording. |
| Home Is Where The Heart Is | Unlock your first safehouse. |
| Enter of Your Own Free Will | Enter your first nest door. |
| Contingency Plans | Complete all optional campaign missions. |
| Deforestation | Destroy the Burial Point blood tree. |
| Blood Will Have Blood | Loot your first blood remnant. |
| Ne Plus Ultra | Loot your first unrivaled item. |
| Welcome to the Neighborhood | Complete your first neighborhood. |
| Block Party | Complete all neighborhoods in Redfall Commons. |
| Neighborhood Watch | Complete all neighborhoods in Burial Point. |
| Scream Team | Gain Layla's complete trust and confidence. |
| Monster Hunters Club | Gain Devinder's complete trust and confidence. |
| Blood Brother | Gain Jacob's complete trust and confidence. |
| Freindgineering | Gain Remi's complete trust and confidence. |
| Bad Wiring | Disable a tripwire using a rewire kit. |
| Spit Take | Destroy a Death Mist Spewer |
| I Like My Stakes Rare! | Stake your first vampire. |
| Sic Transit Umbra | Complete all of the main missions in Burial Point. |
| Radio Silence | Destroy the Hollow Man. |
| Bell-ringer | Destroy Bloody Tom. |
| Silence Is Golden | Destroy Miss Whisper. |
| Good Morning | Destroy The Black Sun. |
| Grounded | Destroy your first Rook. |
| Fly Fisher | Destroy your first Angler. |
| Peek-a-boo | Destroy your first Shroud. |
| You Clean It Up | Destroy a Blood Bag without triggering it to explode. |
| Throw The First Stone | Destroy your first Sin-Eater. |
| ICU | Destroy your first Watcher. |
| Sucks To Be You | Destroy your first Siphon. |
| Faith Healer | Collect all grave locks. |
| Wounded Whispers | Collect your first grave lock. |
| Catch and Release | Rescue a civilian hostage. |
| From the Shadows | Destroy Gloria during The Key To Wellness. |
| A Cry in the Dark | Destroy the Wailing Shadow. |
| Sisterhood | Discover the fate of the Blackwood sisters and collect their heirloom. |
| What Lies Below | Uncover the Ircing family mausoleum. |
| Check, Please! | Loot the table 12 remnant. |
| Heart Attack | Destroy your first nest heart. |
| Empty Nest Syndrome | Destroy a nest heart without waking or killing any vampire. |
| Starve The Beast | Complete Metamorphosis without the vampire being nourished. |
| Someplace to Be | Reach a landing site before the supplies land. |
| Skin of Their Teeth | Complete A Voice in the Dark with all hostages alive. |
| Ask Not For Whom The Horns Blow | Disable foghorns before going to the Tempestas during Fall Like Lightning. |
| Bloody Initiate | Reach the end of the infiltration mission path during One of Us. |
| Sepsis | Poison the Bellkeeper's blood offering |
READ MORE: Third Diablo 4 beta revealed — server slam dates and rewards