If you've been running around the world of Sanctuary in Diablo 4, there's a decent chance you've come across a Silent Chest and been told you don't have what you need to open it.
What is it you need exactly? Well, a Whispering Key.
If you're not sure how to obtain one, don't worry, I'm here to tell you how you can get in all the chests you come across as you venture worth and combat the evils within.
---
---
To open Silent Chests in Diablo 4, you'll need a Whispering Key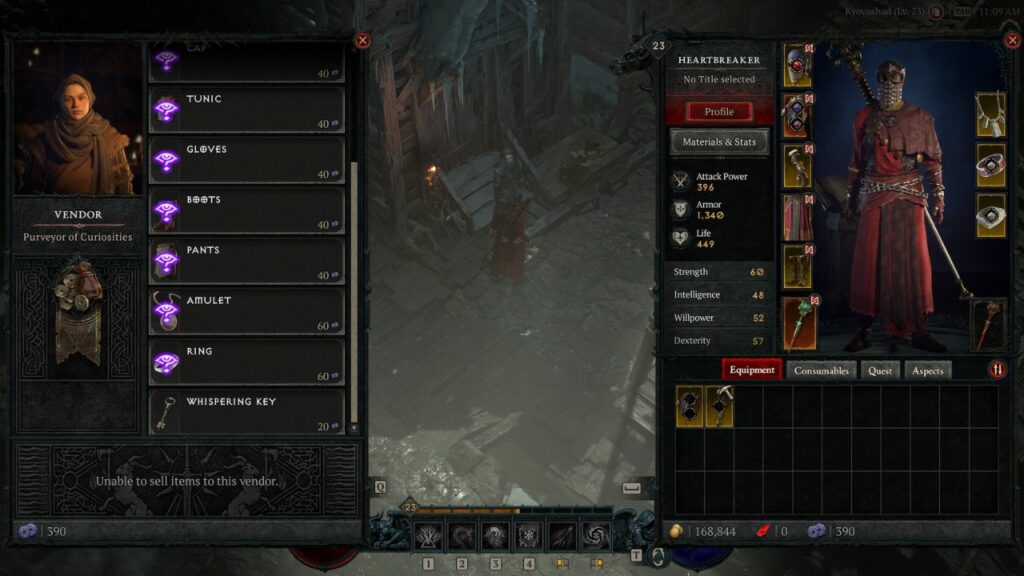 The chests can drop you loot anywhere from commons to legendaries, so it can certainly be worth the effort to get a big new upgrade or some gold of resource fodder.
So whether you've stumbled upon one of these unique chests already or not, you can make sure you have a special key in the inventory just in case you do so you don't miss out.
In order to get one, you'll need to head to the Purveyor of Curiosities. The first one can be found on the southeast side of Kyovashad, marked by a merchant icon. You'll be looking for a bag with a question mark on it.
This is the same lady who you can spend Murmuring Obols with in order to gamble on loot rolls. If you scroll to the bottom of the options she's offering, you'll find what you're looking for.
Once you spend 20 Obols, you'll be able to open a single Silent Chest.
Unfortunately, the locations of the chests are completely randomized, so you won't be able to plan a big opening spree. If you're prepared, however, you'll have a key or two in your inventory just in case you stumble across one.
READ MORE: Who is Lilith? Story, powers, voice actor