This week's episode of Gamer's Paradise takes viewers behind the scenes of League of Legends — one of the world's biggest esports and most popular MOBA games.
Shoutcasters Bryan "Autolose" Quiazon and Aaron "Qontra" Chan unpacked the Riot Games title on The Pulse segment. What makes a good jungler? Who is the best pro jungler?
Episode 3 also features Kwangdong Freecs' bot laner Park "Teddy" Jin-seong on Hero Story, who pulled back the curtain on what it's like to play professional League of Legends.
---
---
Gamer's Paradise Episode 3 is all about the Summoner's Rift
---
---
When asked to pick a pro that should be in the conversation as the best pro jungler, Autolose did not hesitate.
"Bengi from T1," he said, referring to current T1 coach and former pro Bae "Bengi" Seong-woong. "He's a three-time world champion."
"He was with [Lee "Faker" Sang-hyeok] throughout. If Faker is the Jordan of League of Legends, there has to be a Pippen right? And Bengi is that Pippen."
On Qontra's end, he went with a younger entrant to the scene in DWG KIA's Kim "Canyon" Geon-bu. "He's been dominating the entire competition and carrying his team on the back," he said.
In fact, he's also managed to redefine the foundation set by Bengi in the jungle and take it to the next level, according to Qontra.
The show also put special guest Teddy in the hot seat, who spoke at length about Ezreal, his signature champion. In fact, he dyed his hair blonde at one point because he wanted to look like Ezreal.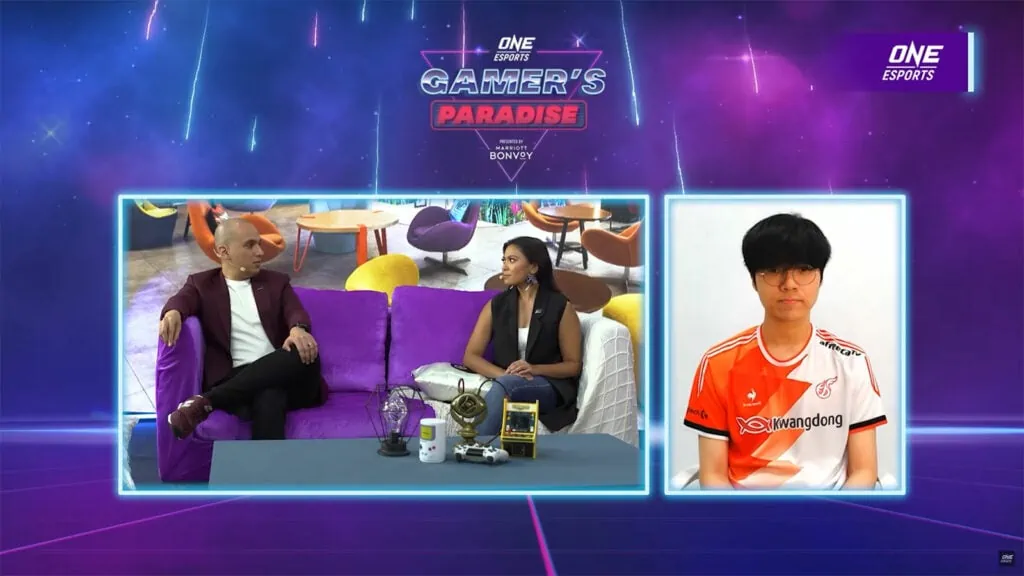 The champion matches his style of play, he said, which helped him up his game. "When my hair was blonde, I think I played Ezreal better," he quipped.
The 24-year-old even shed some light on his time with Kwangdong Freecs so far. "The people I've met have been very kind, so I'm having fun," he said.
To cap things off, Autolose and Qontra returned for House Party, where they had to do their best impression of select champions to wow host Eri Neeman.
Autolose channeled Heimerdinger and Singed, while Qontra entertained with his Jinx and Lee Sin impressions. With both tied at 7.5 points from Neeman, the game was decided by who could reenact Seraphine's ultimate better.
Gamer's Paradise airs every Monday on ONE Esports' social channels, including Facebook, Twitch, YouTube, and AfreecaTV at 8.30 p.m. GMT+8.
READ MORE: T1 Keria shocks with Blitzcrank, his 15th champion in the 2022 LCK Summer Split