Nintendo's Direct Mini Partner Showcase event showcased some new Switch titles and downloadable content (DLC) from the company's development and publishing partners including Hi-Rez Studios, Spike Chunsoft, and Atlus.
Here's everything important that was announced.
---
Shin Megami Tensei V
The highlight of the Direct Mini: Partner Showcase was the announcement of Shin Megami Tensei V, Atlus' hit role-playing game. Similar to the other titles of the franchise, the trailer showed a post-apocalyptic scene set in Tokyo, Japan. Terrifying demons have taken over the city, and it seems like at the center of it all is a green-haired student which might be the protagonist of the story.
The last Shin Megami Tensei (IV: Apocalypse) was released four years ago on the Nintendo 3DS, and fans have been dying for a sequel since then.
Shin Megami Tensei V will be an exclusive title for the Nintendo Switch and will be simultaneously released worldwide this 2021.
Shin Megami Tensei III: Nocturne HD Remaster
Additionally, the HD remaster of Shin Megami Tensei III: Nocturne will be making its debut to the console next year around Spring.
---
---
Rogue Company
The Direct Mini also unveiled the hacker Gl1tch, a new playable character joining Hi-Rez Studios' third-person shooter game Rogue Company. The game just started its 4v4 closed beta testing today.
WWE 2K Battlegrounds
WWE fans were delighted to see their favorite wrestlers make a brief appearance on the Direct. Kofi Kingston, Big E, Cesaro, and Asuna all sat down together to play the arcade wrestling game WWE 2K Battlegrounds. The virtual brawling will start on September 18 later this year.
Cadence of Hyrule: Crypt of the Necrodancer Featuring the Legend of Zelda
Three DLC packs have been announced for the roguelike rhythm game Cadence of Hyrule.
DLC Pack 1 Character Pack – Introduces five new characters Impa, Aria, Shadow Link, Shadow Zelda, and Frederick.
DLC Pack 2 Melody Pack – Adds 39 new songs featuring composers Jules "FamilyJules" Conroy, Alex "A_Rival" Esquivel, and Niamh "Chipzel" Houston.
DLC Pack 3 Symphony of the Mask – A new map, new story, and a fresh character named Skull Kid awaits in this DLC.
A physical copy of Cadence of Hyrule along with all of its three new DLC packs will be available this October 23.
Nintendo Direct Mini: Partner Showcase Japan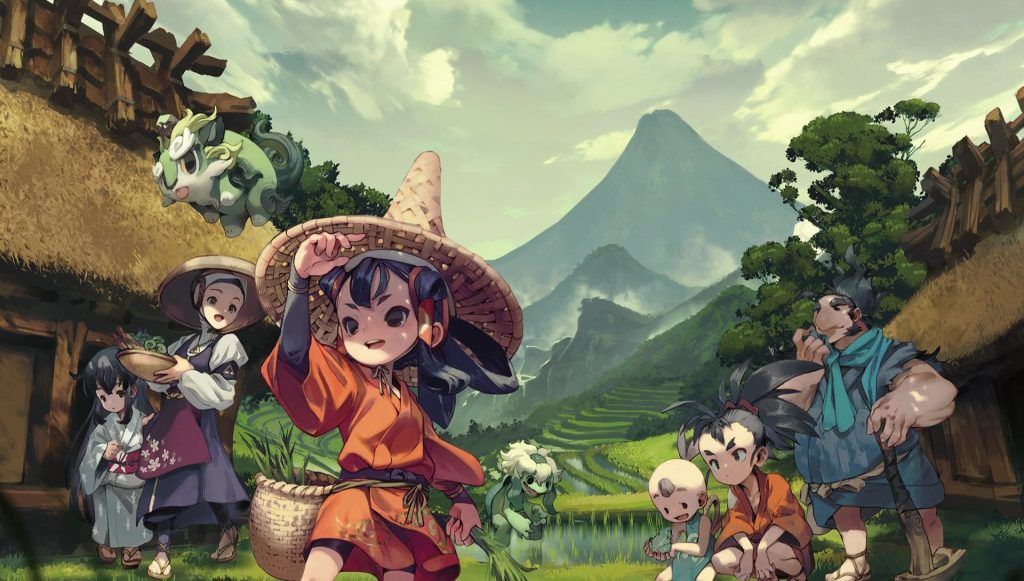 The Japanese version of the July Direct Mini ran twice as long as its American version. It gave players a brief overview of softwares launching on the Switch, with some titles releasing only in Japan. Here are the upcoming games along with their release dates.
Ninjala game card pack – July 22
Fairy Tail – July 30
Hakuoki Shinkai: Ginsei no Shou – July 30
Yo-kai Gakuen Y ~Waiwai Gakuen Seikatsu~ – August 13
Final Fantasy Crystal Chronicles Remaster – August 27
Jump Force Deluxe Edition – August 27
Captain Tsubasa Rise of New Champions – August 27
Sakuna: Of Rice and Ruin – November 12
Momotarou Densetsu: Showa, Heisei, Reiwa, Mo Teiban! – November 19
Atelier Ryza 2: Lost Legends & the Secret Fairy – Winter 2020
READ MORE: This is why you've been using Nintendo Friend Codes for 14 years