Behind the glitz and glamor, there's the grind — and the Pro/cess behind it is anything but easy.
Omne by FWD and ONE Esports have partnered to bring you a new mini-documentary series , Pro/cess, centering on some of the top talents in esports. This exclusive and limited series starring Metasit "Moowan" Leelapipatkul, Huỳnh "Lu" Hải Hoàng Luân, Calvin "VYN", and Nadya "Unaa" Kheitna Putri, experts and pioneers in their fields — delves deep into their daily routine, as well as the adversities they've pushed through to be where they are now.
Those familiar with Moowan's rebellious antics as a child would have never envisioned him becoming one of the top esports players in his field as the long-term captain of one of Thailand's premier RoV teams. He's clinched the domestic title five times, and an international championship once — but there's still more to come for a 23-year-old that's arguably Thailand's most successful RoV player in history.
Hoang Luan went from sport to esport — as a football commentator, a disagreement with his boss led him to League of Legends, turning into one of Vietnam's first casters and remains an exemplary standard in his field. Known as one of the "ancient trees" of Vietnamese esports, Hoang Luan is not just as the top — he's arguably the very foundation for casting in his home country.
VYN went from signing up for a small Mobile Legends tournament with his friend, to now captaining one of Indonesia's legendary esports teams — Rex Regum Qeon, an organization that's been around for a decade. It's a story of rising from the bottom — from getting loaned out and defeating his host team, to now being one of three players to have played in every M World Championship, VYN is now the "King of Kings" in MLBB.
Unaa's family might have deeply rooted norms and traditions, but the 19-year-old quickly found out her aptitude laid outside of that. As a content creator and brand ambassador for Evos, she continues to juggle her responsibilities with her education — and continues to excel. Millions of followers and her own gaming web store later, Unaa is thriving — but there's even more to come.
In each series, we are going directly to the source — viewers will get insights not just into the talents' thoughts, but where they honed their skills.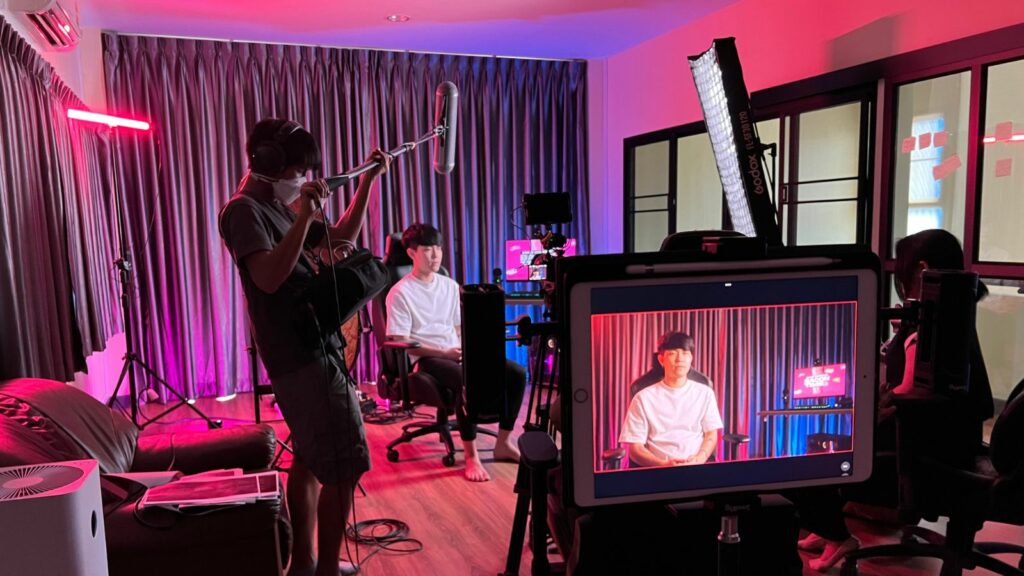 Get an inside look at esports training camps or the talents' home ground, and see the challenges and difficulties they had to overcome to be who they are today.
Each series consists of three short episodes — running about three to five minutes — and will be available exclusively on Omne by FWD for six months.
About Omne by FWD
Omne by FWD is a lifestyle app that offers fun, goal-based journeys so you can achieve your goals with tailored content and be rewarded. You can relax, sleep better, energise, focus and get inspired though fun science-based activities and content such as music, mini-games, esports content and more.
Committed to delivering the ultimate experience, Omne by FWD and ONE Esports have partnered on creating a unique and exclusive series called Pro/cess where to give you inspiration from the main gaming personalities on Esports.
Each Omne series will explore the personalities' journey on overcoming their challenges and become one of the best in their field. This limited series is filmed mainly at places where these professional esport talents are trained and also feature their daily routine, discipline, and the factors behind their successes.
Download Omne now and catch these series now. Omne is available to download for free on Google Play Store and Apple App Store.
READ MORE: Level up your everyday life with Omne by FWD