Valorant superstar pro player and streamer Tyson "TenZ" Ngo celebrated his 21st birthday on May 5, and — surprise, surprise! — the Sentinels duelist main spent the day playing ranked.
In the midst of one of his ranked matches, girlfriend Kyedae Shymko made a sudden appearance on stream to surprise TenZ with a unique and expensive birthday gift.
Kyedae gifted the Masters Reykjavik 2021 champion a 1/4th scale Kaguya Shinomiya Bunny Ver. figure made by FREEing. Eagle-eyed otakus will recognize the character from the popular romantic-comedy anime, Kaguya-sama Love is War.
Kyedae spends US$1,000 on gifts for her boyfriend TenZ's birthday, which includes a Kaguya-sama Love is War figure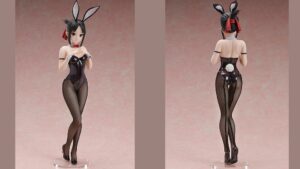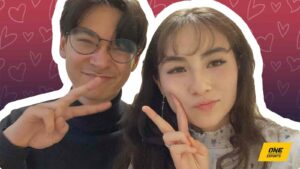 TenZ fans will know that he is a major anime fan. He has watched a plethora of anime in multiple genres and has even created his own tier list which includes over 300 titles, ranking them from "God Tier" all the way to "Low Tier."
Included at the top of his tier list are Hunter x Hunter, Clannad, and of course, Kaguya-sama, which he has mentioned is one of his all-time favorites.
---
---
Kyedae knew that her partner is a huge fan of the show's main character, Kaguya Shinomiya, the vice president of Shuchiin Academy's student council.
The storyline revolves around her and the hardworking president of the student council, Miyuki Shirogane. It's an almost normal boy-meets-girls-and-falls-in-love story, except the two absolutely refuse to confess their feelings for each other, which in turn leads to utter mayhem.
When TenZ received the present from his girlfriend, he was shocked to learn that the Kaguya Bunny figure had setback Kyedae US$335. She further revealed that she had, in fact, spent over US$1,000 on birthday gifts for him.
"I also got him other gifts, but I already gave them to him," said Kyedae.
How sweet!
Kaguya-sama season 3 is an ongoing anime, with the next episode set to air on May 7. Watch it on Netflix, Hulu, Funimation, and Crunchyroll.
READ MORE: 5 esports pros who are completely obsessed with anime