What is greatness? Is it glory, money, fame? Or is it a certain something special that sets a team apart from the rest of the competition?
Success in esports can be hard to define, but the biggest and most obvious one is of course winning tournaments. Having superstar players with huge followings in a roster or even getting a big-name investor onboard can help propel a team to Tier 1 status.
More importantly, if you've never followed esports before, then getting to know the big names in the industry will be helpful in deciding which team (or game) to follow.
With that in mind, we made this ranking of the top 20 esports teams in the world that everyone in the industry should follow. The rankings are primarily based on a team's history of competitive success, with their market values, prestige, and popularity also taken into account.
#20 – 100 Thieves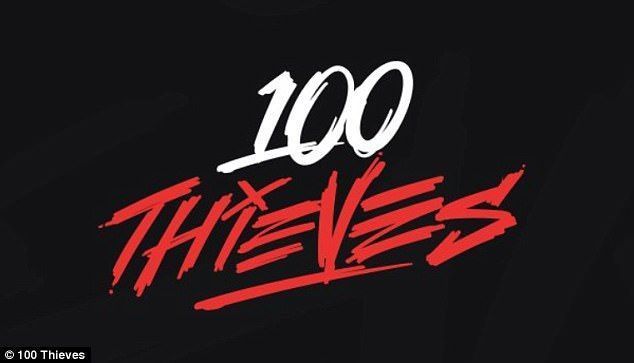 100 Thieves (or 100T for short) is young esports organization that was created by renown Call of Duty (CoD) player Matthew "Nadeshot" Haag in 2017 in Los Angeles. Despite having entered the scene only a couple of years ago, 100T fields teams in League of Legends (LoL), CoD, Fortnite: Battle Royale, and Clash Royale.
Its LoL team notably became one of the representatives of the US at the 2018 League of Legends World Championship in South Korea. Such early successes have led to sponsorships from companies such as Razer, Red Bull Esports, and even the NBA's Cleveland Cavaliers, who have come to believe in the team's future.
#19 – Counter Logic Gaming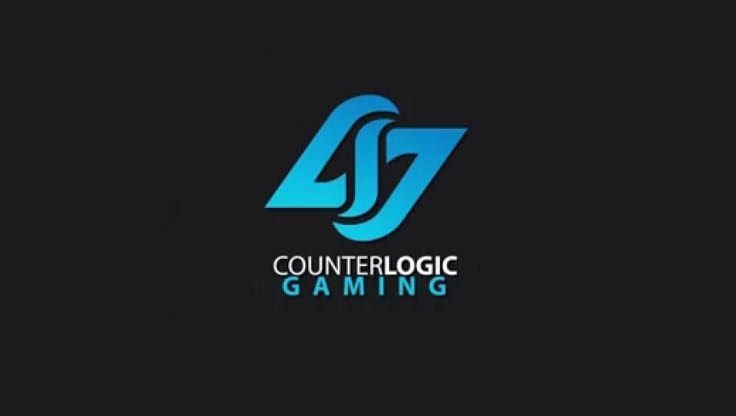 Counter Logic Gaming (CLG) initially started as a LoL team in 2010 but has since then branched out into Smite, Counter-Strike: Global Offensive (CS:GO), Super Smash Bros, and Fortnite.
CLG notably turned heads in 2017 when sports entertainment holding company Madison Square Garden Company acquired a controlling stake in the team — one of the biggest moves by a traditional sports entity into the esports industry.
#18 – compLexity Gaming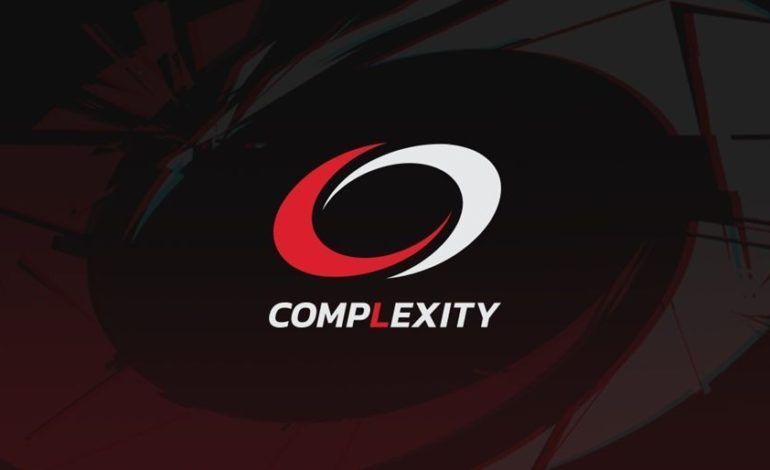 CompLexity Gaming, or coL for short, is one of the oldest esports organizations in the world, having been founded way back in 2003 as a team gathered around Counter-Strike 1.6. The organization has fielded a very diverse set of teams that compete in CS:GO, Dota 2, CoD, Clash Royale, Fortnite, Rocket League, and Madden, among others.
The team's long competitive history caught the eye of Jerry Jones, the owner of the NFL's Dallas Cowboys, who purchased it in 2017. CoL now shares the NFL team's HQ at the city of Frisco, Texas, where it began construction of its own esports facility last year.

#17 – Echo Fox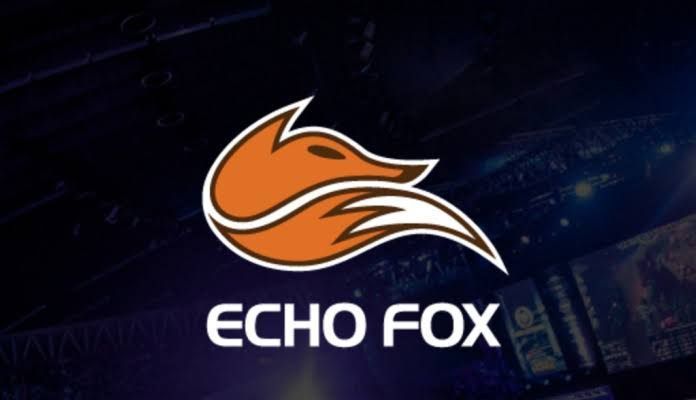 Echo Fox was established by former NBA player Rick Fox when he acquired the LoL Championship Series (LCS) spot of Gravity Gaming for $1 million in 2015. The team then branched out to CS:GO, CoD, Gears of War 4, and a huge range of fighting games, including Mortal Kombat X, Injustice 2, and Dragon Ball FighterZ — where the team has seen the most success thanks to its signing of fighting games juggernaut Dominique "SonicFox" McLean.
#16 – PSG Esports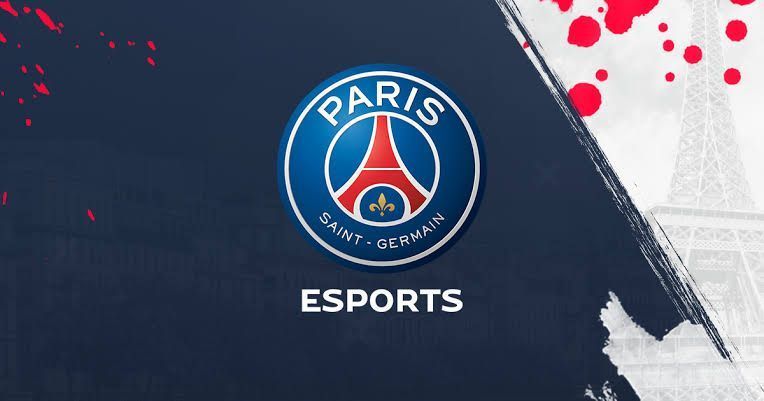 PSG Esports, founded in 2016, is the esports department of renowned French football club Paris Saint-Germain. PSG understandably started out with a FIFA team before branching out to other titles. In April 2018, PSG signed the Dota 2 roster of one of the the biggest esports teams in China, LGD Gaming — which rebranded itself to PSG.LGD.
Aside from inheriting the LGD brand's rich legacy, the team reached further heights under the PSG banner, winning two Major tournaments that year as well as finishing second in The International 2018 (TI8). Since then, PSG Esports has expanded to FIFA Online as well as mobile games Mobile Legends: Bang Bang and Brawl Stars.

#15 – G2 Esports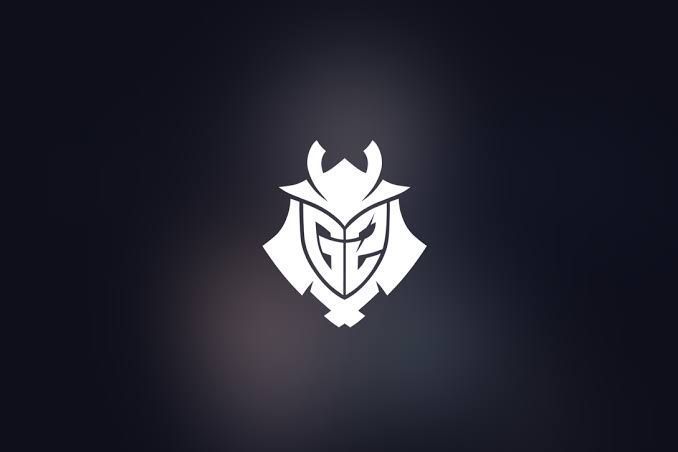 G2 Esports is a Spanish team based in Berlin that has been active in games such as LoL, Counter-Strike: Global Offensive (CS:GO), Clash Royale, Hearthstone, and Rocket League.
Despite being only established in 2013, the organization has made quite an impact on the LoL competitive scene, where it has been a stalwart of the European LoL Championship Series (LCS) since 2016. G2 won the LCS Spring and Summer seasons twice in a row in 2016 and 2017, and in the 2018 LoL World Championships, the team notably upset top Chinese team Royal Never Give Up to finished at third place.
#14 – OpTic Gaming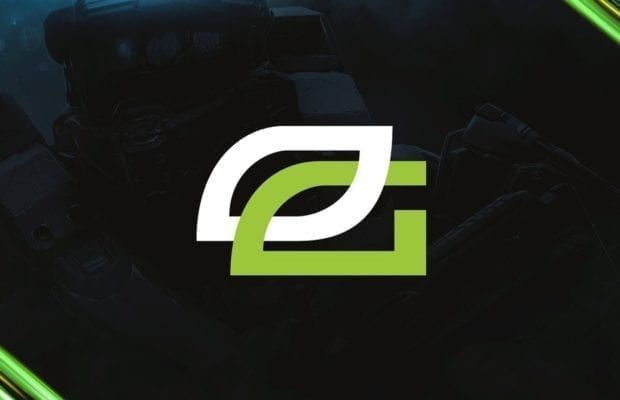 OpTic Gaming is a North American organization that has fielded teams in CoD, CS:GO, LoL, Fortnite, Gears of War and Overwatch. The team also boasts one of the biggest and most dedicated fanbases in esports, dubbing themselves as the 'Green Wall.' OpTic is currently owned by Hector "H3CZ" Rodriguez and Neil Leibman, co-owner of the MLB team Texas Rangers.
#13 – FaZe Clan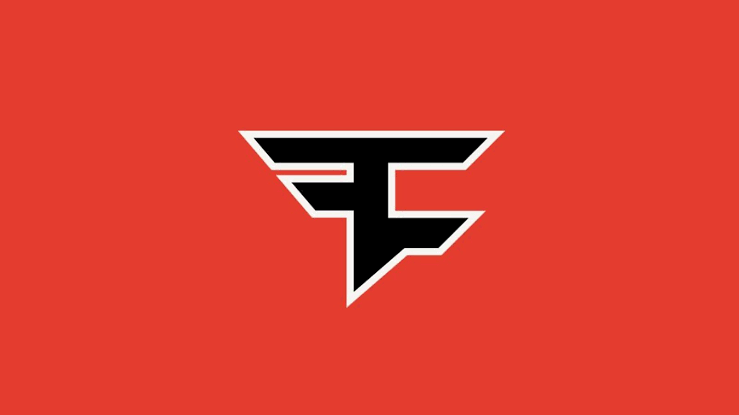 In terms of sheer popularity in social media, FaZe Clan beats all other esports teams by a mile — boasting over 15 million combined followers on social media platforms, as well as subscribers on Twitch and YouTube.
The organization made its name across various FPS games, when it was still known as FaZe Sniping and had its logo in virtually every FPS montage video online. FaZe has since then expanded into other titles as well, most notably FIFA.
#12 – Team SoloMid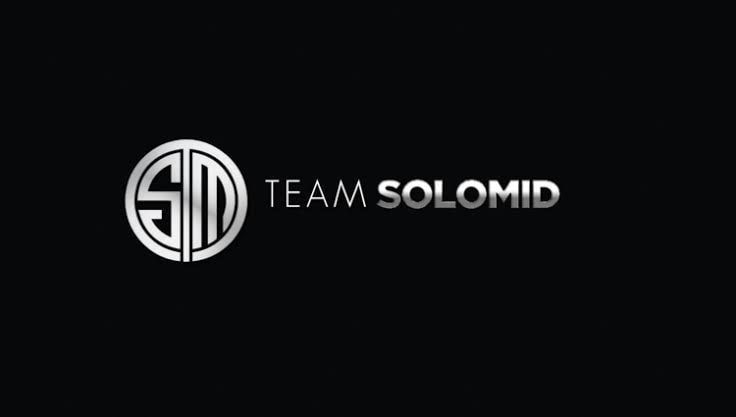 Team SoloMid (TSM) is an esports organization based in the US that was founded in 2009 by former LoL pro player and entrepreneur Andy "Reginald" Dinh. TSM has fielded teams competing in LoL and Hearthstone, but has an especially large presence in battle royale titles such as Fortnite and PlayerUnknown's Battlegrounds (PUBG).
The team is behind only FaZe Clan in terms of social media popularity and is also the second most valuable esports company according to Forbes — having been valued at over $250 million.
#11 – Gen.G Esports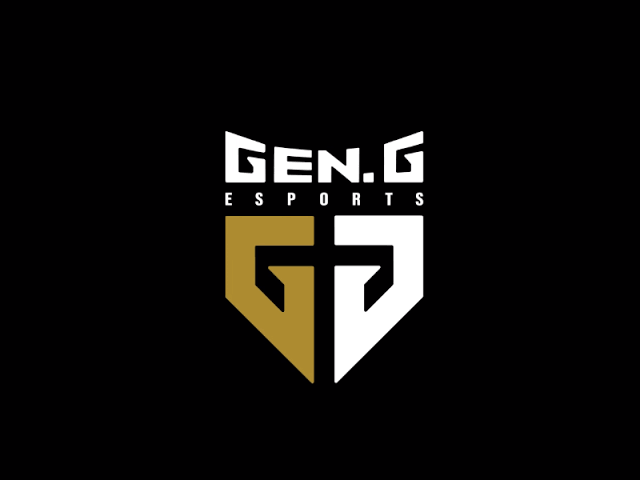 Gen.G Esports had its roots in the Korean LoL team Samsung Galaxy. As the organization's name implies, it is the esports team of the South Korean electronics giant, Samsung. The organization was founded in 2005, competing in StarCraft II (SC2) under the name Samsung KHAN. The organization would make its biggest splash in LoL, with its Samsung White team winning the 2014 LoL World Championship (Worlds 2014) and Samsung Galaxy placing second in Worlds 2016 before winning Worlds 2017.
Later that year however, Samsung announced that they would no longer be sponsoring teams, which led to the organization being acquired by KSV eSports, which then rebranded to Gen.G Esports in 2018. As Gen.G, the organization expanded to other titles such as CoD, PUBG, Fortnite, and Overwatch — where it owns the Overwatch League franchise Seoul Dynasty.
#10 – Ninjas in Pyjamas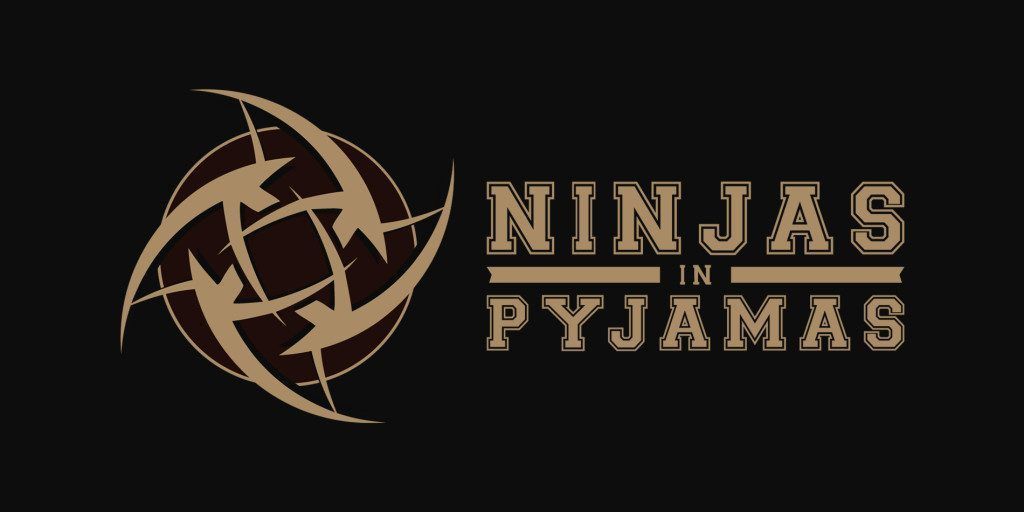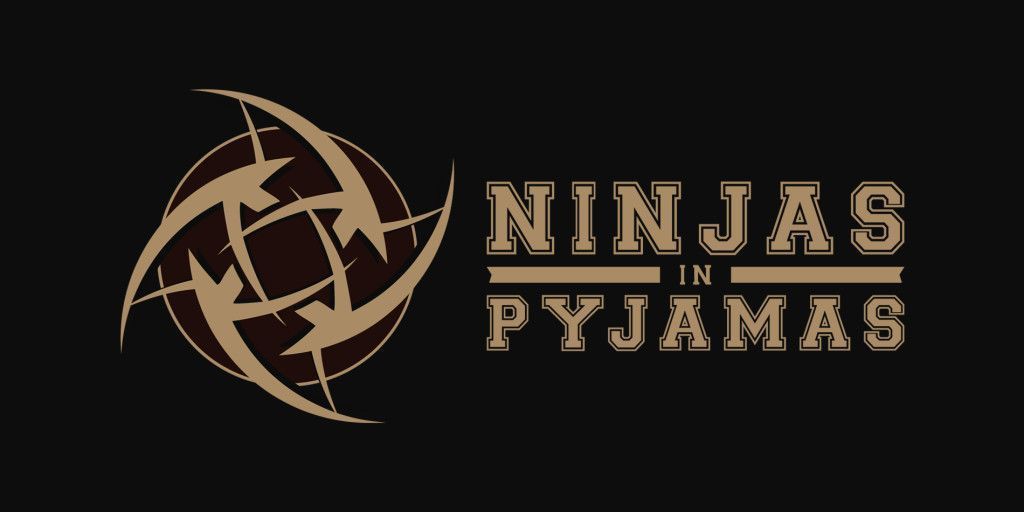 Ninjas in Pyjamas, better known as NiP, is a Swedish esports organization that was founded back in 2000 centered around Counter-Strike 1.6. The team did well enough during those early days of Counter-Strike but would be disbanded two times — first in 2002, then again in 2007– before it reached the pinnacle of success in CS:GO.
In 2012, NiP assembled one of the most legendary lineups in CS:GO's history that would go on a run of absolute dominance from September of that year to June 2014. From September 2012 to April 2013, NiP went on a record-setting streak of 87-0 in LAN tournament map wins, not to mention making it to five straight major finals.
NiP started to fall off hard in 2014, and while there were periods of partial recovery for them, the team has failed to reach the same heights since. Even so, "NiP magic" continues to live on in the hearts and minds of hardcore CS:GO fans. Aside from CS:GO, NiP has also been active in other titles such as Dota 2, LoL, Rainbow Six Siege, PUBG, and Fortnite, among others.
#9 – Virtus.pro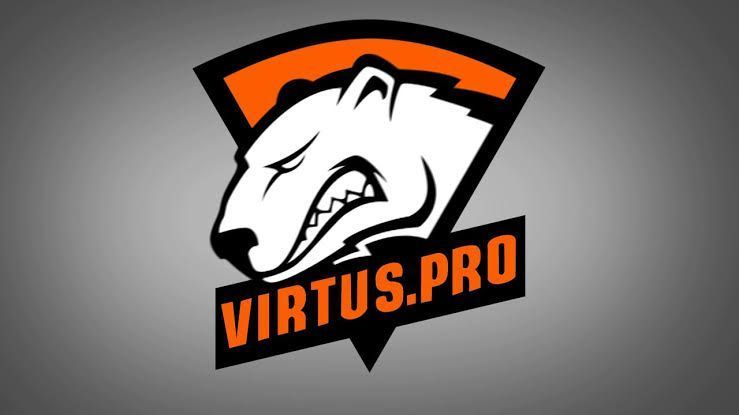 Virtus Pro is a Russian esports organization founded back in 2003 that is mostly known for the massive success of its CS:GO and Dota 2 teams.
In 2014, the organization signed the popular Polish roster that would go on to be dubbed "Virtus.plow" for their explosive playstyle. Despite being prone to periods of ups and downs, the team remains one of the most successful teams in CS:GO of all time, accumulating several high-profile tournament wins, most notably the EMS One: Katowice Major back in 2014. That lineup was also the longest standing 5-man roster in CS:GO to date, only ending with a roster change last year.
As for Dota, Virtus.pro has long been active in the game and even fielded teams during the days of Dota 1. While only attaining marginal success in the early days of Dota 2, the organization hit its stride when it signed a roster of the best players from the CIS region in August 2016. It has since then become one of the most dominant teams in Dota 2's history, boasting no less than 10 LAN tournament wins since the core roster came together — though Virtus.pro has yet to win a championship at TI.
#8 – OG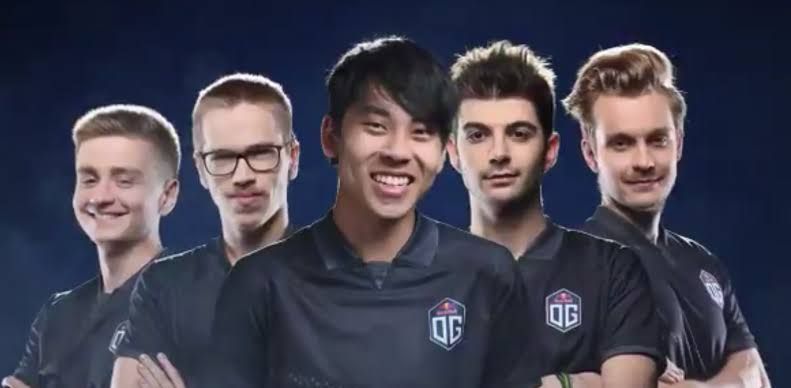 While OG may be one of those rather unorthodox one-game esports teams, it has reached heights that any other organization would be envious of. It was founded by Dota 2 pro players Tai "Fly" Aizik and Johan "notail" Sundstein back in 2015.
OG dominated the Dota 2 scene for two years; winning the Frankfurt Major in 2015, the Boston and Manila Majors in 2016, and the Kiev Major in 2017. OG also claimed consecutive Major victories as well as defended a Major title as returning champions. But despite all that, the team did not win when it mattered the most in TI6 and TI8.
Prior to TI8, OG's roster was gutted when two of its members — including team founder Fly — left for Evil Geniuses. This forced the team to qualify for Dota 2's biggest tournament yet — with a prize pool of over $25 million — with only a ragtag roster that had everyone predicting yet another early exit for OG.
However, the team would astound viewers with a Cinderella run that culminated in a 3-2 victory over PSG.LGD in one of the most legendary matches in all of esports, with OG walking away with the Aegis of Champions and over $11 million dollars — the biggest prize that any esports team has won in a single tournament to date.
#7 – Astralis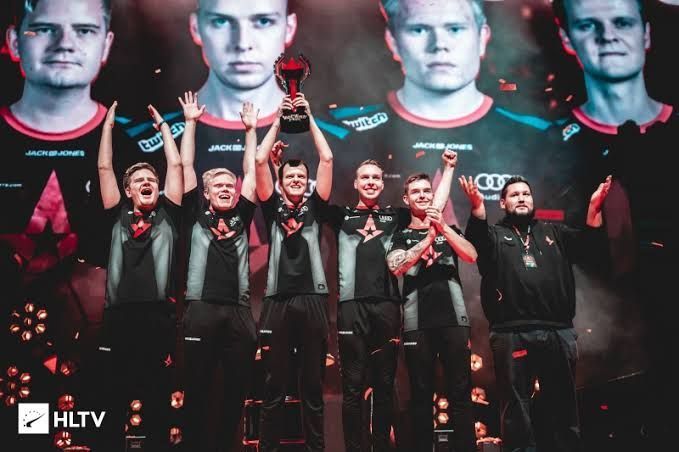 Much like OG, Astralis is a one-game esports team that has achieved legendary status in esports through sheer dominance in their one game: CS:GO. In its current era of dominance, Astralis boasts 11 tournament victories, the IEM Grand Slam, and back-to-back Major victories at the FACEIT and IEM Katowice 2019 Majors — where they have gone on a ludicrous playoffs streak of 12-0.
Their level of dominance is unprecedented in the history of CS:GO and goes beyond just their tournament results, one that can be likened to how the Golden State Warriors have both dominated and changed the NBA.
Astralis superstar Nicolai "dev1ce" Reedtz's mobile AWP style has become the standard by which the skill of AWPers are now judged, similar to how Stephen Curry ushered in an era wherein three-pointers are the center of NBA offenses. Astralis also collectively redefined utility usage, forcing their opposition to better understand utility play just to keep up with them.
#6 – Natus Vincere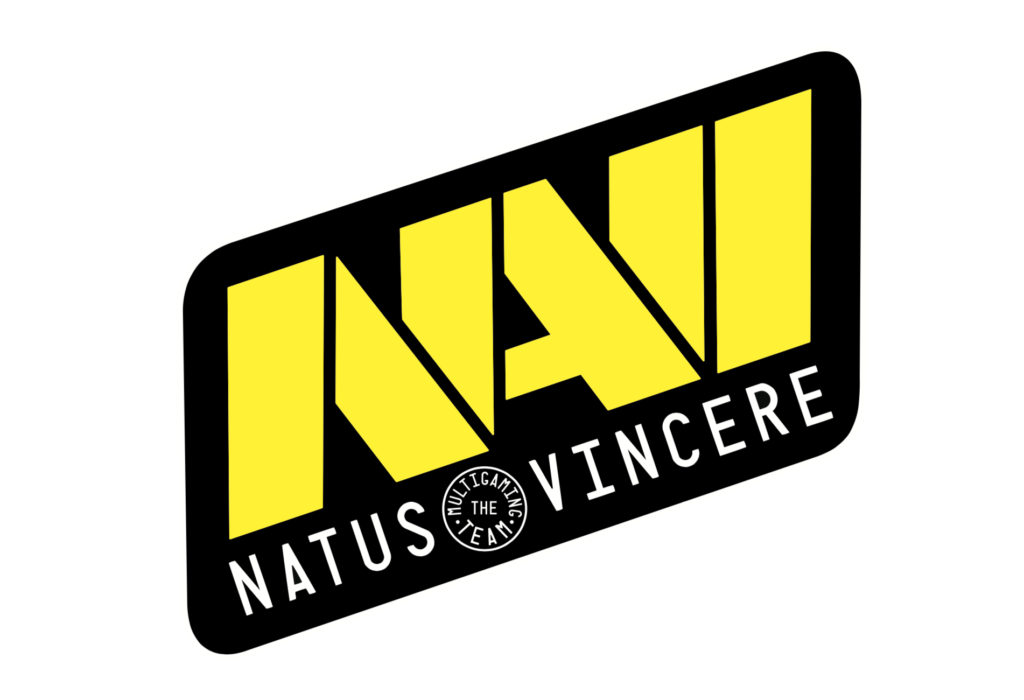 Natus Vincere (Na'Vi) is a Ukrainian organization whose name means "Born to Win," something that it has been able to embody for the most part thanks to the success of its teams in Dota 2 and CS:GO.
Na'Vi was the team that won the first iteration of Dota 2's premier tournament, The International, back in 2011. With Danil "Dendi" Ishutin as both the face of the franchise and even the game itself, Na'Vi dominated the scene from 2011 to 2013 — boasting 21 tournament wins in that span along with two second-place finishes at TI, the only Dota 2 team to have done so. While the team started falling off in 2014 and is only a shadow of itself now, Na'Vi — along with its Dota poster boy Dendi — have achieved an unassailable status as legends of the game.
In CS:GO, Na'Vi made its splash by becoming the first team to win three major tournaments in one year: namely, the Intel Extreme Masters, Electronic Sports World Cup and World Cyber Games in 2010. Na'Vi continued with moderate success since then, mostly playing the role of rivals to other top teams such as Luminosity Gaming, Virtus.pro, and Fnatic, among others.
The team signed one of the best CS:GO players of all time, Oleksandr "s1mple" Kostyliev, in 2016 to begin its resurgence in the scene, highlighted by top-two finishes in two straight Majors and a victory at ESL One: New York. The team most recently won the BLAST Pro Series: Copenhagen 2018 and even developed a bit of a rivalry with CS:GO top dogs Astralis.
Aside from Dota 2 and CS:GO, Na'Vi also fielded teams in LoL, World of Tanks, Rainbow Six Siege, Fortnite, and PUBG.
#5 – SK Telecom T1/T1 Entertainment & Sports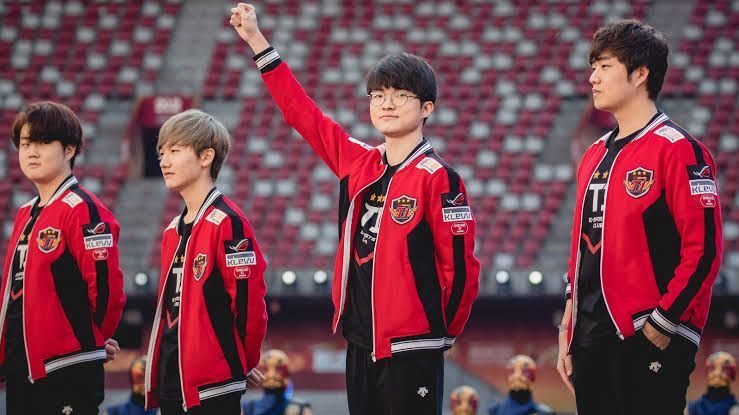 SK Telecom T1 (SKT T1) is arguably the most popular and iconic team in LoL, even if it has now rebranded to T1 Entertainment & Sports and branched out to battle royale games. SKT T1 has its franchise superstar and LoL G.O.A.T. Lee "Faker" Sang-hyeok to thank for that.
Initially, SKT T1 had two teams; SKT T1 S, acquired in 2012; and SKT T1 K, which had Faker and was acquired a year later. While SKT T1 K was known as the organization's secondary team, it outperformed the primary team by winning the Season 3 World Championship and becoming the only team to not lose a single game in Champions Winter 2013-2014. Both SKT T1 teams failed to make it to Worlds in 2014, however.
The next year, SKT reformed to only have one team, then went on to win the LoL Champions Korea (LCK) Spring and Summer Splits, as well as the 2015 World Championships. In 2016, SKTT1 won IEM Season X, the LCK Spring Split, the Mid-Season Invitational, and then became the first back-to-back LoL world champions. While the team won the LCK Spring Split and the Mid-Season Invitational again in 2017, their quest for a three-peat at Worlds was thwarted by Samsung Galaxy.
While the team has been struggling to go back to the form it had during its glory days, SKT T1's utter dominance of the LoL scene was undeniable, being the only franchise to boast three world championship under its belt.
#4 – Evil Geniuses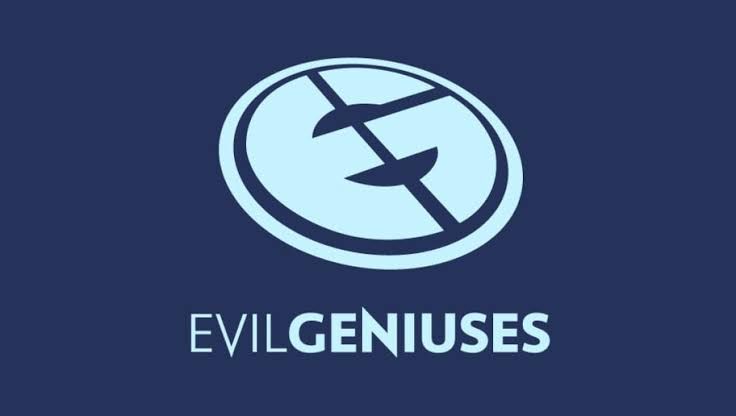 Evil Geniuses (EG) is one of the oldest North American professional gaming organisations, having been founded in 1999. EG is known to have fielded highly successful teams and players in every esports title it has featured, and is thus recognized among the world's most premier esports organizations.
While the team had its start as a North American Quake clan, its first major esports entries were in Dota 1 in 2008, then StarCraft: Brood War the year after. The organization them ramped up its operations in 2010 by entering SC2 with the game's release, as well as the fighting games scene — with the notable signing of fighting games legend Justin Wong.
While EG had been fielding Dota 2 teams since 2011, it took over 3 years for the organization started to make waves in the scene. In 2014, EG signed an up and coming North American lineup that was captained by Peter "ppd" Dager, going on to finish 3rd at TI4 — the best results an American team had at that point. Later that year, EG's parent organisation, GoodGame Agency, was also acquired by Twitch.
The year after, the departure of two of its players forced EG to make bold decisions to have a roster fit to participate in TI5 — including the signing of then 15-year old Pakistani pubstar Syed "SumaiL" Hassan. Despite largely being written off that year, EG went on to win TI5 and a grand prize of over $6.6 million — the biggest of its time. Since then, EG continues to be the top team in North America and has even finished in the top 3 in TI6 and TI8.
After TI6, EG became one of the first player-owned esports organizations when the captain of its Dota 2 team, Peter Dager, retired from competitive play to become CEO. He would later step down from his position to return to a career as a professional player.
Aside from Dota, SC2, and fighting games, EG has also been active in titles such as Rocket League, Rainbow Six: Siege, Super Smash Bros., and CoD — where the team won the 2018 world championship.
#3 – Cloud9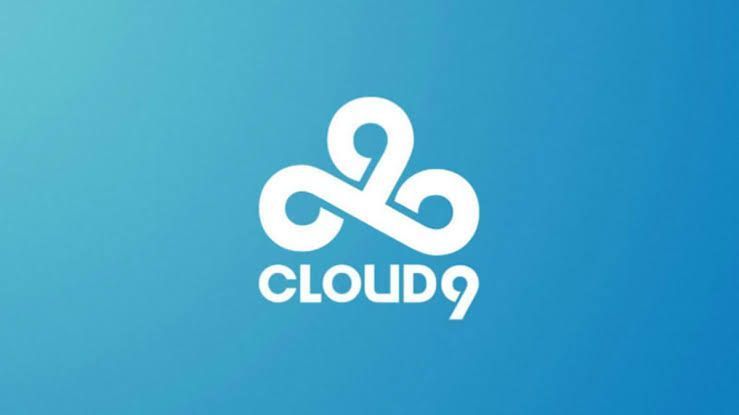 Cloud9 (C9) is a North American organization that started back in 2013 when former Team SoloMid manager Jack Etienne bought the Quantic Gaming LoL team for $15,000. Six years later, C9 has grown to become one of the most valuable esports companies, worth over $150 million according to Forbes.
C9 grew as big as it did mostly thanks to its success across a wide variety of titles, especially in LoL where it got its start. C9 has been a mainstay of the NA LCS, winning the Summer finals in 2013, the Spring Finals in 2014, the Regional Finals — as well as the Rift Rivals — in 2017 and 2018. Due to the team's success in its region, C9 has appeared in all the World Championships since its inception, reaching as far as the top 4 in 2018.
In CS:GO, C9 made history by becoming the first North American team to win a Major Championship in a legendary comeback victory over FaZe Clan at the ELEAGUE Major: Boston 2018.
C9 also bought a franchise spot in the Overwatch League to represent London back in 2017. Their team, named the London Spitfire, would go on to become the champions of the league's inaugural season.
C9 has also fielded teams in Dota 2, Hearthstone, Super Smash Bros., and Rocket League, among others.
#2 – Fnatic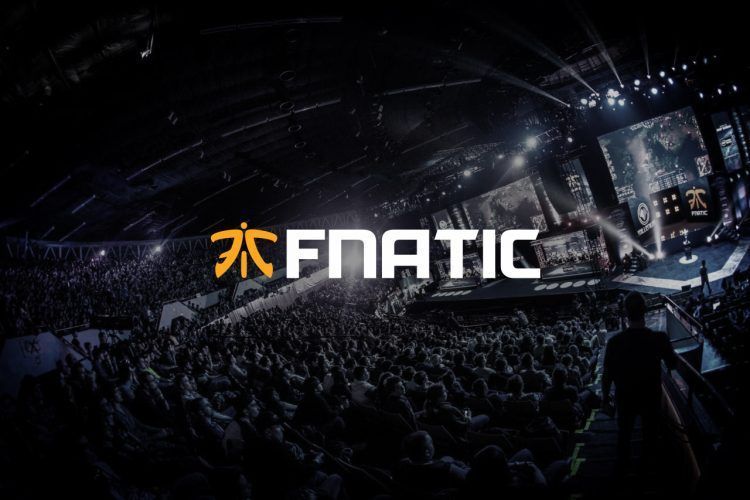 Fnatic is an esports organization that was started in the United Kingdom back in 2004, but has since then grown to be a truly global brand in esports — with LoL, Dota 2, and CS:GO as their main competitive domains.
Fnatic made history by becoming the first-ever LoL world champions back in the game's first season in 2011. While 2012 was a quiet year for the team as they failed to qualify for Worlds, they bounced back to become one of the top teams of the EU LCS — boasting victories in multiple season splits and top 4 finishes in Worlds 2013 and 2015. 2016 was another down year for the team as they failed to make it to Worlds again, but they inched themselves back to contention and managed to reach top 8 at Worlds 2017. Fnatic then made its resurgence in 2018, dominating the EU LCS Spring and Summer Splits, as well as Rift Rivals, but they fell short of repeating as world champions after losing to Invictus Gaming.
In Dota 2, the organization started out in 2012 by understandably picking up a European roster. But underwhelming results prompted Fnatic to make the bold decision to pick up a Southeast Asian roster in 2015. The move paid off when the team finished at fourth in TI6. Since then, the team has continued to be one of the top teams in its region and looking for its next TI break.
However, it was in CS:GO that a Fnatic team truly achieved legendary status. The team entered the game in 2012, but had its era of dominance from 2015 to 2016 — when it assembled its renown lineup that won six-straight LAN tournaments, including back-to-back Major wins at ESL Katowice and Cologne in 2015. That legendary tag is not purely sentimental either, as they hold the longest "Legend status" streak of 12 consecutive majors. That status is given to all players that make it out of group stage at a Major, which nets them direct invites to the next one if they stay together in their team.
Fnatic's success in those three major titles allowed them to expand to others, including Fortnite, FIFA, and Street Fighter V. The organization has also become of the most valuable in the industry as a result, being worth $120 million according to Forbes.
#1 – Team Liquid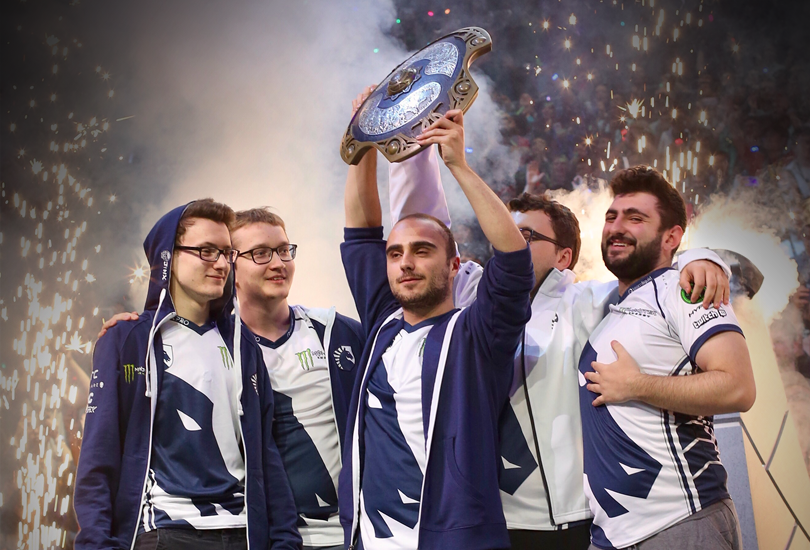 No other team can quite boast the history and influence in esports that Team Liquid has — a name that is for many almost synonymous with the industry itself. The organization had its roots as a gaming clan back in 2000, then as a StarCraft community site that went live a year later.
While the organization and its website primarily focused on StarCraft, it eventually expanded to field a Dota 2 team and include the game as one of its main covered titles in 2012. However, Liquid's then-mainly American Dota team mostly had mixed results, with their most notable achievement being a yop 8 finish at TI3. With that said, it was in SC2 and Super Smash Bros. that the organization started taking huge strides — thanks to signing some of the biggest names in their respective games like Song "HerO" Hyeon Deok and Yun "TaeJa" Young for SC2, as well as Juan "Hungrybox" DeBiedma and for Smash.
In LoL, Team Liquid was previously known mostly for the 'fourth place curse' it had in most tournaments it joined, but is now one of the top teams in the NA LCS — where the team won the Spring and Summer Splits. Moreover, Liquid also has one of the most skilled and famous LoL players in NA, Yiliang "Doublelift" Peng, under its banner.
However, it is in Dota 2 that Liquid has seen most of its recent success. Despite fielding teams in the game since 2013, it took Team Liquid another two years before it started seeing real success in it. The team acquired a roster headed by longtime Dota veteran Kuro "Kuroky" Takhesomi in late 2016, with which it finished second place in two Majors and in the top 8 of TI6.
The team was later bolstered by the additions of superstar midlaner Amer "Miracle-" Barkawi and support prodigy Maroun "GH" Merhej in the 2016 post-TI roster shuffle. They would go on to win TI7 the year after and taking home a whopping $10.8 million — becoming the first-ever team to sweep their opponents to sweep their opponents in a dominant TI grand final. Since then, Liquid has become one of the undisputed top teams in all of Dota, notably winning the 2018 China Supermajor and finishing in the top 4 of TI8. Kuroky has also become player with the highest overall earnings from tournament prizes, according to esportsearnings.com, in his time with Liquid.
Throughout Team Liquid's long history, it has been one of the most professional and successful organizations in esports — arguably setting the bar for all others in the industry.