Fortnite streamer Turner "Tfue" Tenney pulled off an amazing final day performance to top week three of the Fortnite World Cup Online Open.
With the win, Tfue scored himself US$5,000 and top spot in the North American-East server qualifiers while runner-up Damion "XXiF" C.'s placement was controversial — he's being accused of being fed kills during the final day of the Open Qualifiers, reported Fortnite Intel.
With the Fortnite World Cup shaping up to be the biggest gaming event in esports history, one can only imagine how ultra-competitive the qualifiers must be and for most, reaching the top ten may seem like a ridiculous pipedream.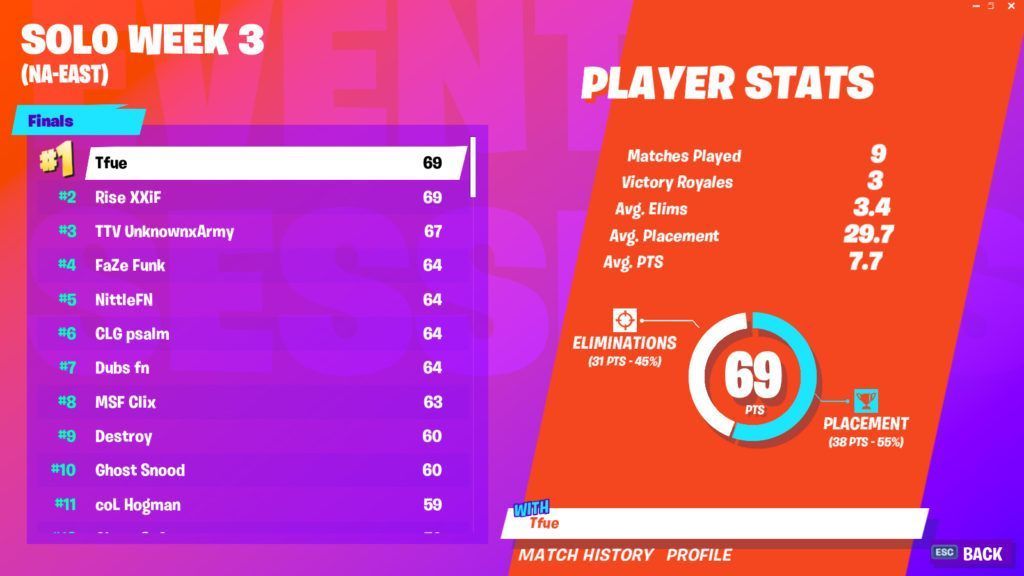 In typical Tfue fashion, he jumped out his window to celebrate with his rowdy family, who were all pumped to travel to New York City for the tournament in July.
The Fortnite World Cup will be Tfue's fifth Epic Games' lan event, and also possibly his last as he has said he was quitting competitive Fortnite, in part as he "didn't need the money anyway".
The Online Open continues this weekend following the duo-format. To catch the action, be sure to check out the live stream happening on May 4 to 5.