Team Secret was able to secure a 2-0 victory over Invictus Gaming and move on to the upper bracket finals at The International 10 (TI10). This is the furthest Team Secret has made it at the event.
After the match, Yazied "YapzOr" Jaradat, who plays soft support for Team Secret, sat down with Zhang "Dove" Tiange for an interview, with Helen "XiiTuzi" Xu translating.
---
---
YapzOr was the MVP of the match on the Chinese stream
YapzOr's performance in the series against Invictus Gaming earned him the MVP award for the match.
YapzOr was able to use Elder Titan during the final push in game one to land multiple Echo Stomps on his opponents and beat down the enemy cores.
In-game two, YapzOr played Windranger, and when asked if he felt he deserved to receive MVP he humbly replied, "I'm not really sure. Because Matu played extremely well in that game."
He then jokingly added, "I just have this weird spell, I don't know what it does. I just click it and hope for the best."
This is YapzOr's fifth appearance at The International and his highest placing yet.
When asked how he feels about Team Secret's standing this year, he replied "Extremely excited. It's my first time being top three. I feel like we actually earned it. I'm extremely excited to play anyone and extremely grateful to be here."
---
YapzOr believes their next opponent will be PSG.LGD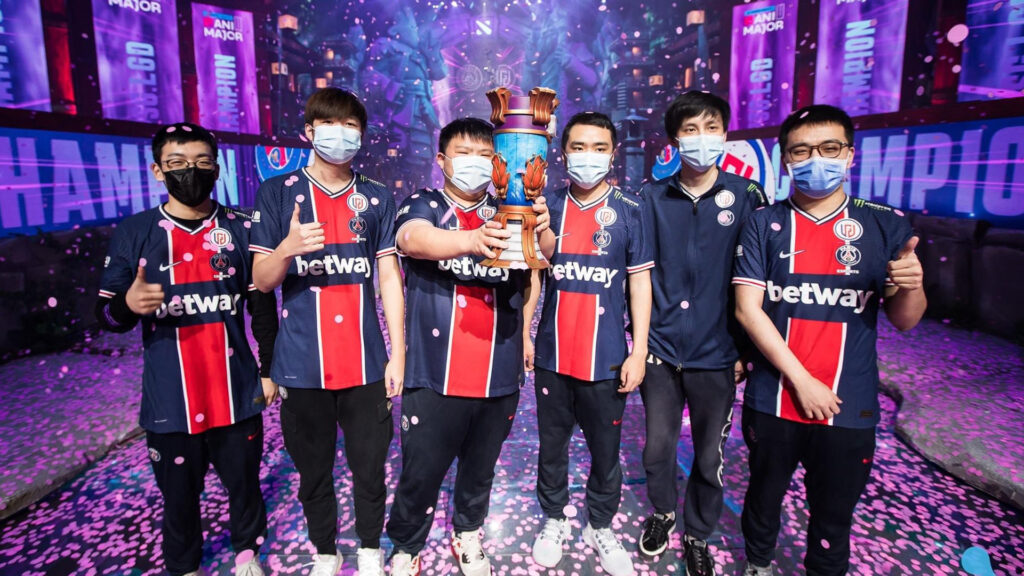 Team Secret have already earned their spot in the upper bracket final, and will go up against PSG.LGD who swept Virtus.Pro 2-0.
Team Secret and PSG.LGD will face off against each other on October 16. Catch all the matches broadcasted live on the Dota 2 The International official Twitch channel.
Hungry for more Dota 2 action? Check out the Heroes of the Game documentary presented by foodpanda.
READ MORE: 6 eye-opening stats that predict how teams will perform at TI10