In 2011, Valve launched The International, which became the be-all and end-all tournament for Dota 2 teams, players, and fans.
The International is always bound to produce iconic moments because it features the best players in the entire world who desire to be remembered as legends.
Every single TI tournament has pushed teams to the very edge, which produced the best plays and most unforgettable moments in esports history. From unbelievable comebacks, individual outplays, and perfectly executed wombo-combos, The International always leaves us in awe.
Here are our five favorite highlights in the tournament's illustrious history.
---
Watch the top 5 best plays in The International's history
5. A one-way ticket to Natus Vincere's Fountain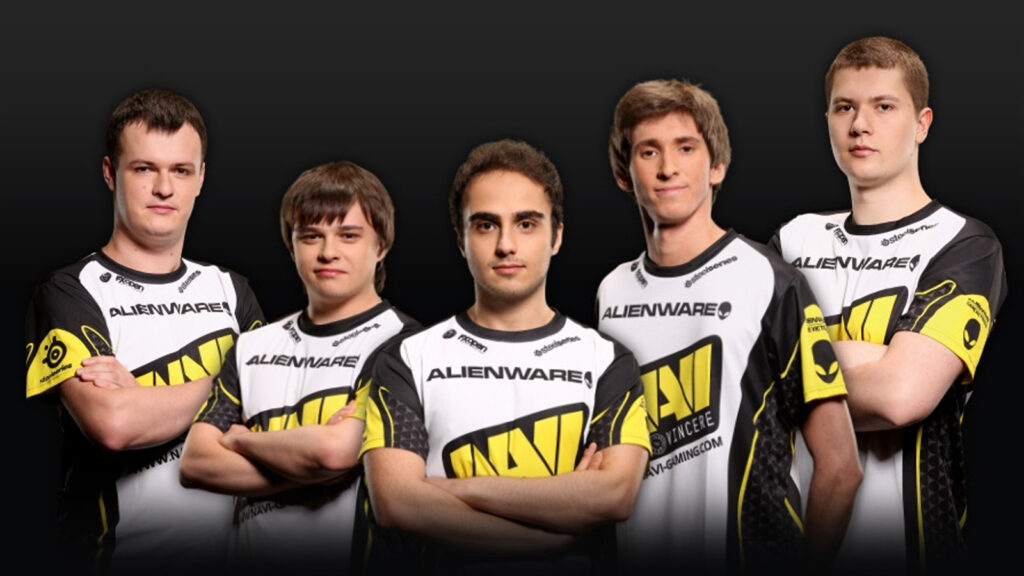 In TI3, Natus Vincere shocked the Dota 2 world with their Fountain Hook plays.
The idea behind it involved Ivan "Puppey" Ivanov's Chen would send back Danil "Dendi" Ishutin's Pudge to their own Fountain, right when the latter caught an opponent in his Meat Hook.
TongFu became Natus Vincere's victim yet again when their top-networth hero was sent straight into the Dire team's Fountain by Dendi's Hook.
Dying inside Natus Vincere's base, Chen "Hao" Zhihao missed his power spike timing, which prevented TongFu from winning the game. To make matters worse, Hao also lost his Aegis of the Immortal advantage.
---
4. This is why the game is called Defense of the Ancients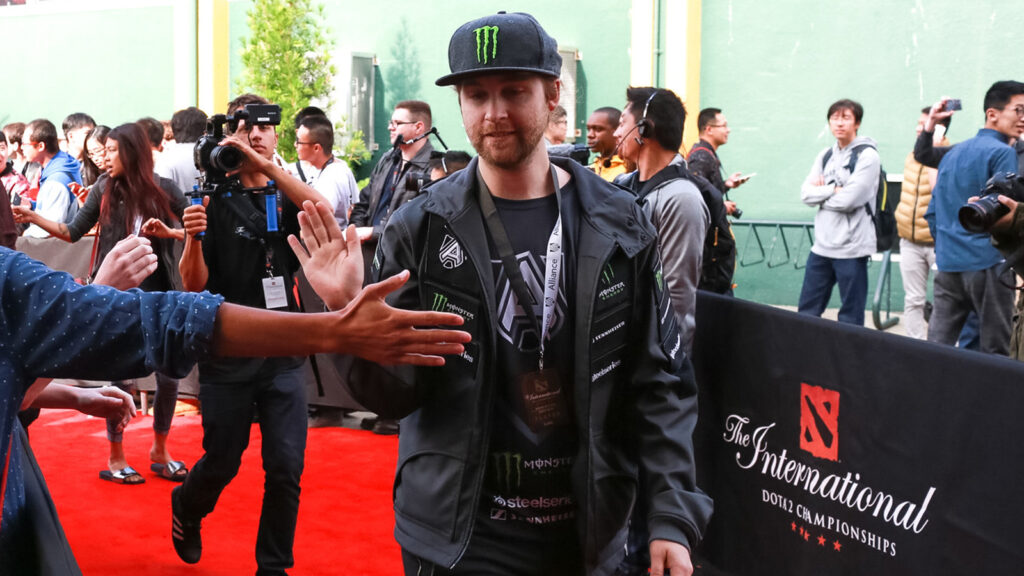 In Dota 2, certainty can quickly turn into despair.
This was what happened to Evil Geniuses during their group stage match against Alliance at TI6. After winning a clash outside Alliance's base, Evil Geniuses decided to go all-in and used their buybacks in an attempt to take down the Dire Ancient to win the game.
With only Jonathan "Loda" Berg's Lone Druid left alive, Alliance's last line of defense, Evil Geniuses threw caution to the wind and focused down the Dire Ancient.
However, Alliance's support heroes respawned right in time to help Loda defend their base. Evil Geniuses did as much damage as they could to the Dire Ancient, but it survived at 200 HP.
With that, Alliance was able to turn things around and win the game, securing one of the biggest comebacks in the history of Dota.
---
3. The million-dollar Dream Coil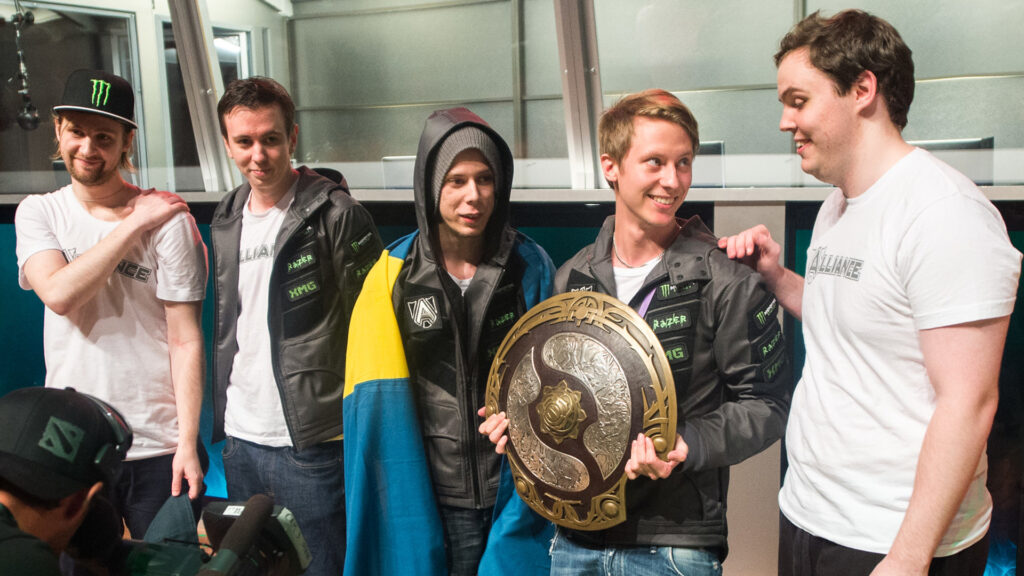 The grand final of TI3 featured an unforgettable match between Alliance and TI1 champions Natus Vincere that went the distance.
With the score tied 2-2, neither team showed any signs of slowing down in the final game.
It was Alliance's midlaner, Gustav "s4" Magnusson, and his incredible Puck performance that stopped Natus Vincere from becoming the first two-time TI champions. S4's Puck single-handedly prevented Natus Vincere's core heroes from defending their base by using Puck's Dream Coil ultimate to stop their TPs.
---
---
2. The best wombo-combo in The International's history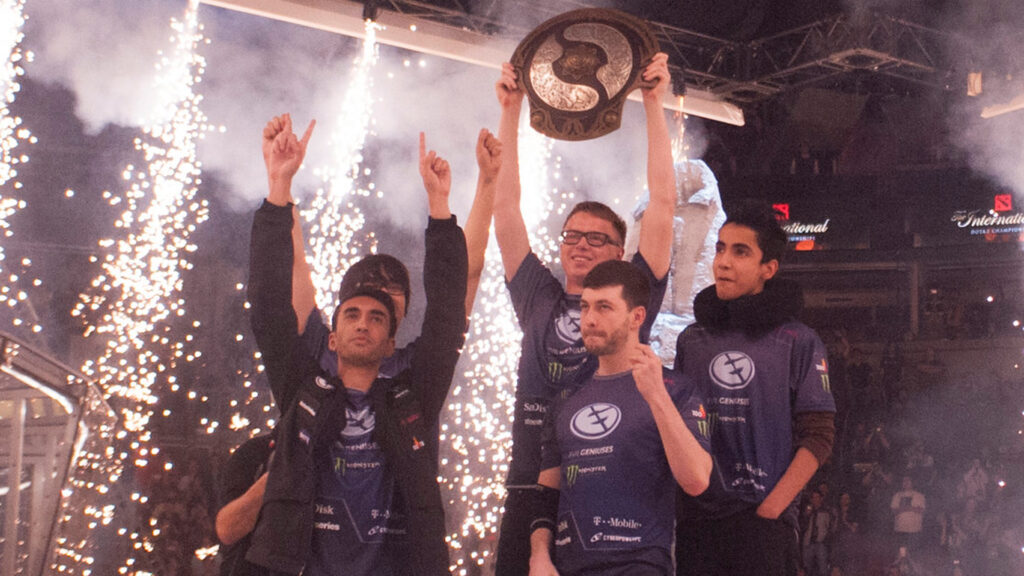 In 2015, Evil Geniuses pulled off one of the best plays in Dota 2 history when they demolished CDEC Gaming in a matter of seconds.
During the late game, the Chinese squad CDEC Gaming picked off Sumail "SumaiL" Hassan's midlane Storm Spirit, and immediately decided to go for Roshan to extend their lead.
What CDEC Gaming didn't expect was that both Peter "ppd" Dager and Saahil "UNiVeRsE" Arora were lying in wait outside the small, confined Rosh Pit.
In one swift moment, Evil Geniuses used Ancient Apparition's Ice Blast and Earthshaker's Echo Slam in quick succession, and this one incredible play cemented Evil Geniuses' place in history as TI5 champions.
---
1. The Call that ended it all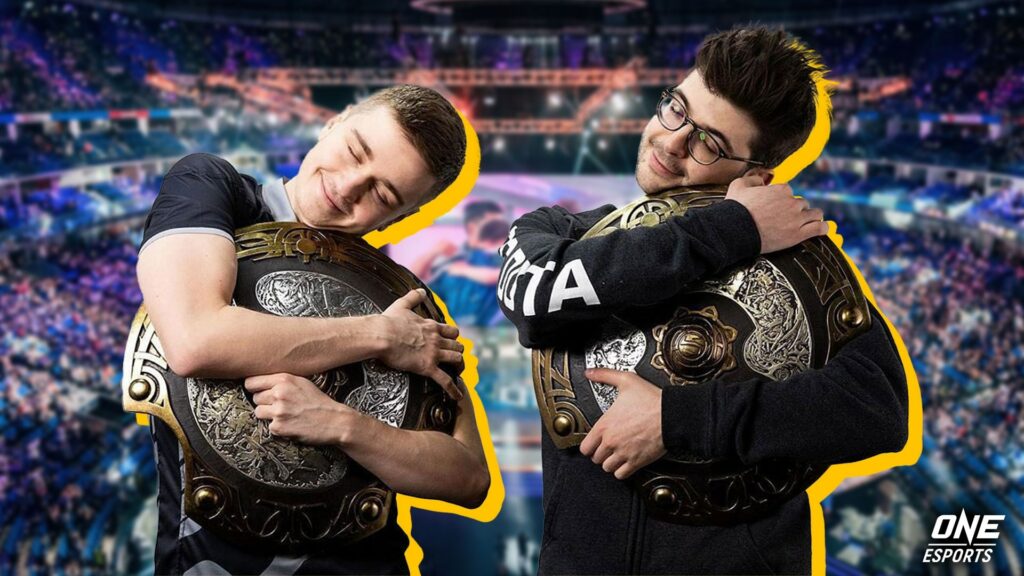 The International is where Dota 2 players become legends. This is exactly what happened when underdog squad OG accomplished the impossible in 2018.
Despite hitting rock bottom before the tournament due to unexpected departures, OG managed to qualify for TI8 as Europe's representative.
OG was constantly tested throughout the tournament, but against all odds, they found themselves in the grand final against Chinese squad PSG.LGD.
After falling behind 2-1 to PSG.LGD, Sébastien "Ceb" Debs showed exceptional resilience and rallied his team together with an outstanding Axe performance.
Ceb's Axe earned himself the best play of TI8 when he blinked into PSG.LGD's core heroes and hit a game-saving Berserker's Call that kept OG's hard carry Phantom Lancer alive.
With that, OG completed their incredible journey and won TI8, earning the team the US$11,234,158 grand prize.
Find out how these teams made it to The International 10 by watching this Heroes of the Game documentary presented by Foodpanda.
READ MORE: BSJ believes this hero will be the strongest carry at The International 10