Nikko "Force" Bilocura was out for blood when Polaris Esports faced top-seeded squad Team Liquid in the upper bracket quarterfinals of the TI11 Last Chance qualifier.
After losing the first game in the series, the Filipino squad answered back with an impressive one-sided victory in game two. Force's nerves of steel came up big for Polaris when he caught all the Liquid heroes in Mars' Arena of Blood ultimate.
---
---
Polaris Esports' Force casually strolls into a 5-man Arena of Blood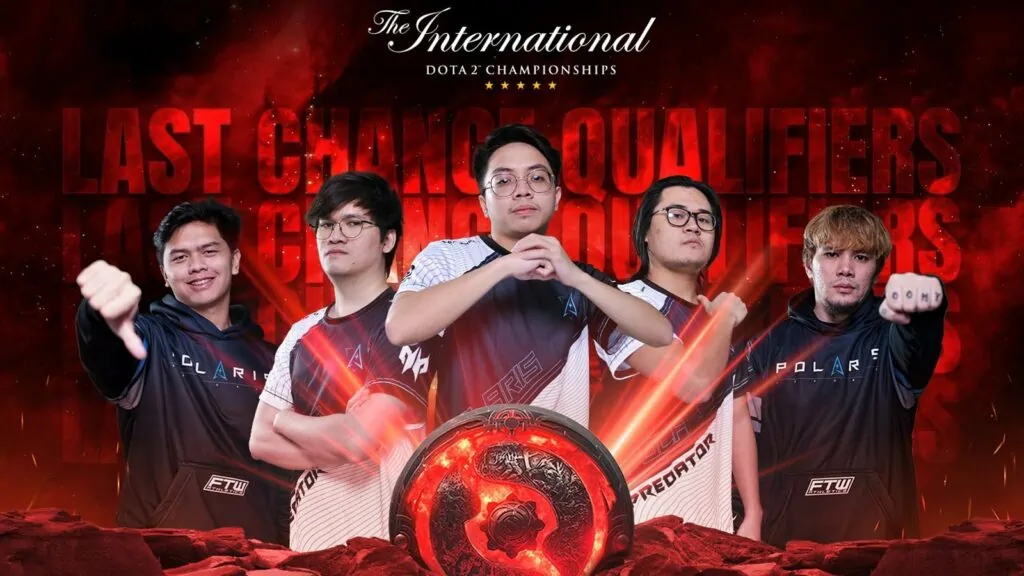 The Filipino squad's strong start in the laning phase allowed their carry Pudge and midlane Lina to take a significant gold lead. Force's offlane Mars struggled with his own item progression, however, after he was zoned out by Liquid's Shadow Fiend and Jakiro tandem in the bottom lane.
The Filipino offlaner still managed to pick up a Black King Bar right before Polaris began to siege Liquid's mid tier 3 tower. Marvin "Xavius" Rushton's started the team fight when his Clockwerk landed a Hookshot on the enemy team's offlaner.
In retaliation, Ludwig "zai" Wåhlberg's Dark Seer caught three Polaris heroes in a Vacuum and Wall of Replica combo. This prompted the rest of Liquid's heroes to dive into Polaris. To negate Liquid's physical damage, Nico "eyyou" Barcelon's position 5 support cast Omniknight's Guardian Angel ultimate.
With Liquid's heroes caught in the open, Force's Mars was able to walk to the center of the fight and trap the enemy team in Mars' Arena of Blood. Polaris didn't let the ultimate go to waste, throwing out everything they had, which resulted in a teamwipe.
---
---
Force's Mars did 3,176 damage in the fight, while John "Natsumi-" Vargas' Pudge dealt 5,267 damage that earned him an ultra kill. Polaris eventually evened the series, but Liquid would walk away as the victor. The Western European squad perfectly executed their Sniper draft in game three, preventing Polaris from killing their team's primary damage dealer.
Polaris Esports is now set to face North American squad Wildcard Gaming in one of the final elimination matches of Day 1 of the TI11 LCQ playoffs. Fans can watch the match on PGL's main Twitch stream.
READ MORE: 3 teams most likely to top the TI11 Last Chance Qualifier