Ogre Magi is going to look a lot better now, thanks to his latest Arcana item called Flockheart's Gamble.
Valve also released new seasonal rewards for the game's Frostivus holiday event.
Ogre Magi's Arcana gives everyone's favorite luck skill-based hero a Firelark mount named Flockheart. The item's lore states that the unfortunate bird was separated from its flock and has to rely on the Ogre Magi saddled to its back to bring it back home.
Aside from the Firelark mount, the Arcana also grants Ogre Magi a new model, hero portrait and icons, as well as exclusive voice lines, animations, effects, and icons for his abilities and whenever he uses Hand of Midas.
---
---
Owners of the Arcana can also unlock a second style for the item by racking up ten-streak Multicasts across games to earn gem points — with each Multicast proc from ten onwards granting one gem point.
You will need 500 gem points to unlock the Resplendent Firelark alternate style, which turns Flockheart orange and Ogre Magi half-gold and half-red.
Ogre Magi's Auspice of the Whyrlegyge Immortal item now also features an additional style that was specially made to match the style of his new Arcana.
Purchasing Flockheart's Gamble before January 18, 2020 will also unlock an Exalted version of this item.
Alongside the Ogre Magi Arcana, rewards for the Frostivus holiday event have also been made available. Each victory in normal matchmaking will grant players gifts, celebrations, chat wheel sounds, and even Winter Treasure chests as they progress along the rewards line.
The Winter Treasure features new item sets for Ancient Apparition, Death Prophet, Treant Protector, Bane, Alchemist, Leshrac, Sven, Dark Willow, and Mirana — plus a very rare Ursa set and extremely rare Tiny set.
Fan favorites from previous seasons such as High Fives have made a return, but players can now also summon snowmen and sliding penguins to liven up the map.
But perhaps most importantly, Rosha got his Santa hat back in keeping with the spirit of the holidays.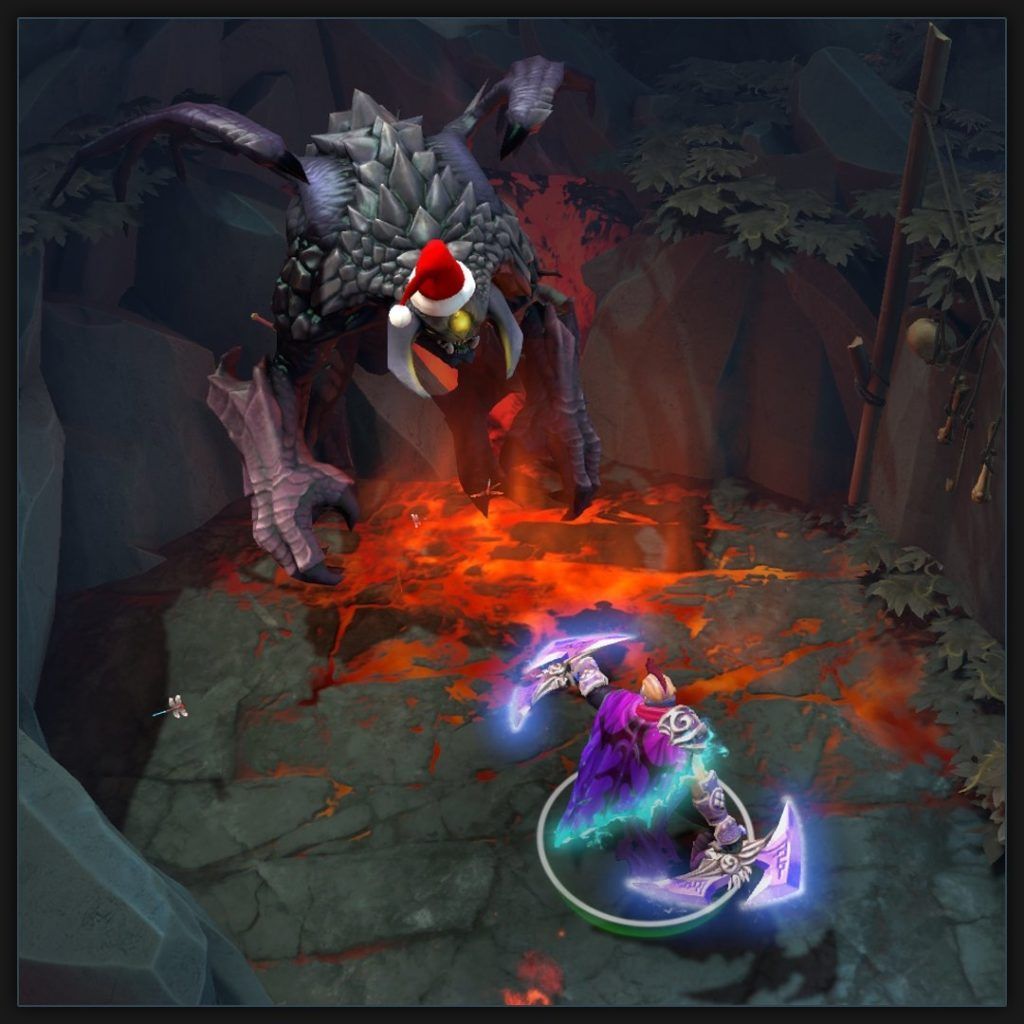 READ MORE: ONE Esports Dota 2 Singapore World Pro Invitational: Everything you need to know