The ONE Esports Dota 2 Singapore World Pro Invitational starts tomorrow with the Group Stage.
12 of the best Dota 2 teams from around the world will be competing for a prize pool of US$500,000.
Group Stage
You can watch all the action starting tomorrow and continuing all the way to the Grand Finals on Sunday, December 22, right here at ONEesports.gg, where we'll have the main stream playing right at the top of the home page.
Alternatively, we'll also be streaming every single game from the Group Stage on Twitch at:
Here's the schedule of games for the Group Stage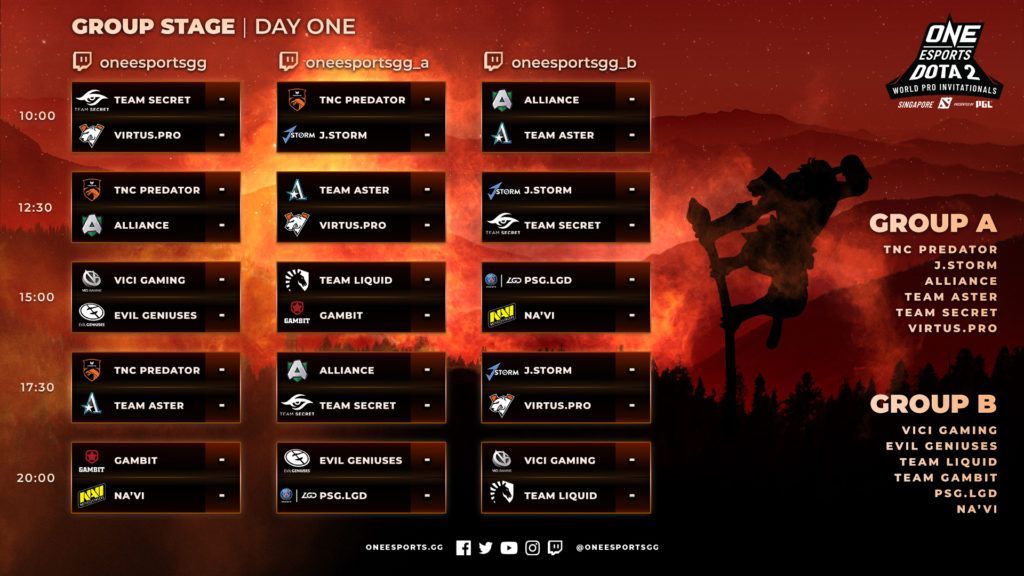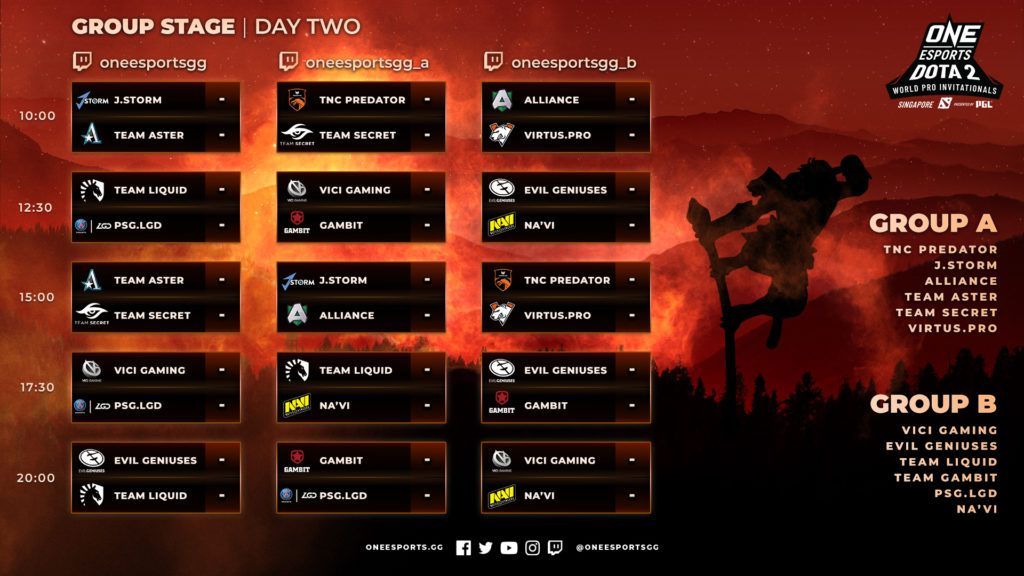 Main Event
For the Main Event playoffs, you'll be able to watch every game from Friday till Sunday on ONEEsports.gg, the main twitch channel, as well as Facebook, YouTube, and Twitter.
Here's the schedule of games for the Main Event.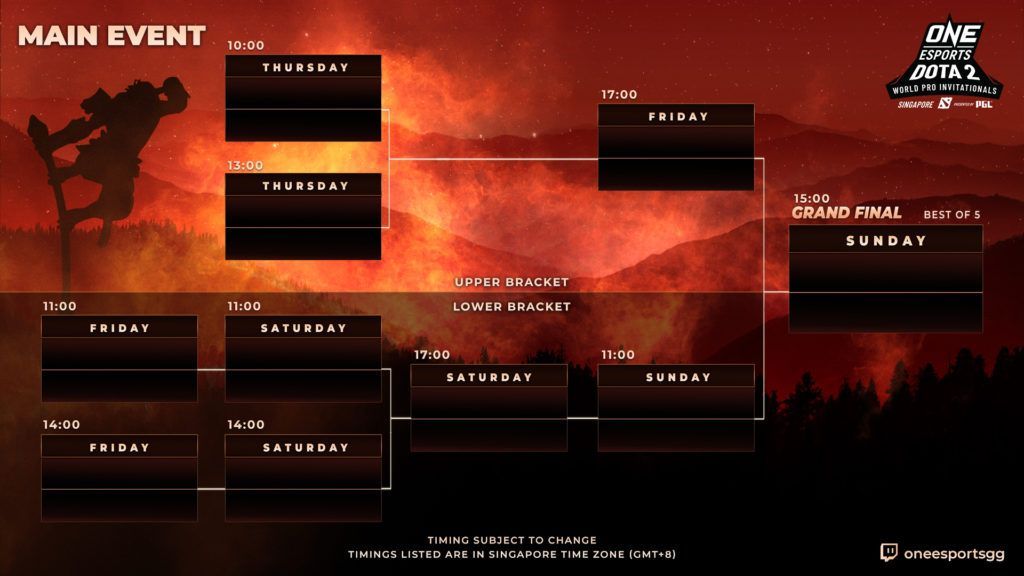 READ MORE: Get your tickets for the ONE Dota 2 Singapore World Pro Invitational now