The first LAN event of the 2019-2020 Dota Pro Circuit (DPC), the Dota Summit 11 Minor, is set to kick off soon.
Here's everything you need to know.
---
The Highest Summit yet
The Dota Summit tournaments are Beyond the Summit Studios' signature tournament series with a distinct "LAN party" feel and a casual atmosphere that has the participating players more involved with the audience, with some even invited to cast the games themselves.
The Dota Summit 11 will be the biggest tournament Beyond the Summit has organized so far. Not only is it the first Dota Summit in the current DPC, it will also be the first time a Dota Summit will have a live audience in attendance.
The Dota Summit 11 will run from November 7-10 and will be held in the Beyond the Summit studio in Los Angeles, California. Eight participating teams separated into two groups will fight through a round-robin Group Stage before proceeding to the double-elimination Playoffs.
---
What's at stake
The Dota Summit 11 will have US$300,000 and 660 DPC points up for grabs, with the winning team taking the lion's share of US$72,000 and 140 DPC points. Additionally, the winners will take the final coveted qualifying spot at the MDL Chengdu Major.
While only one team can book their ticket to Chengdu, the runners-up will still earn a respectable US$60,000 and 120 DPC points, while the third-place team gets US$54,000 and 110 DPC points. Finishing in fourth nets a US$42,000 and 90 DPC point haul.
Meanwhile, the 5th-6th place teams will get US$24,000 and 60 DPC points each, while the 7th-8th place finishers will have to settle for US$12,000 and 40 DPC points apiece.
---
The teams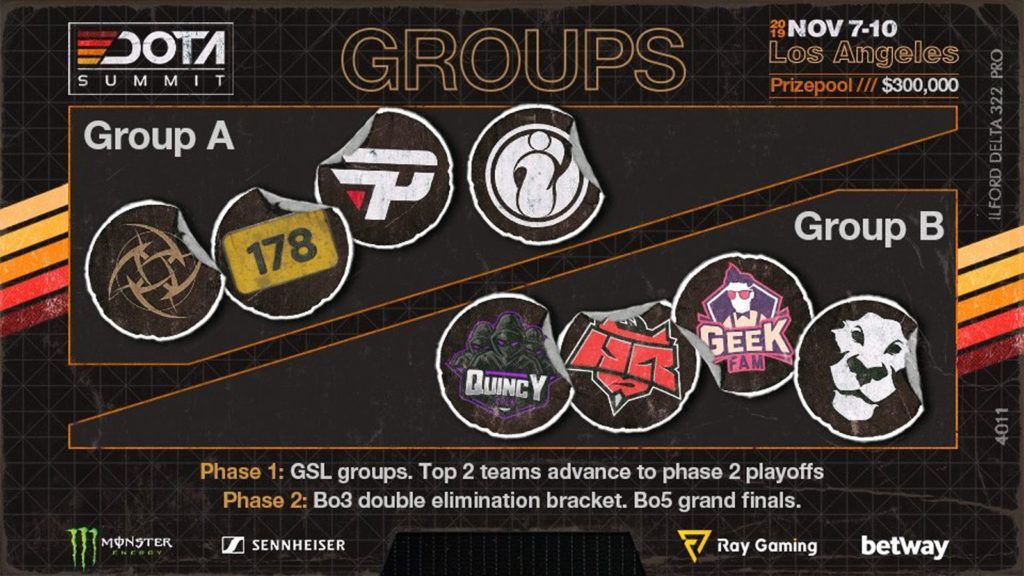 Group A
Ninjas in Pyjamas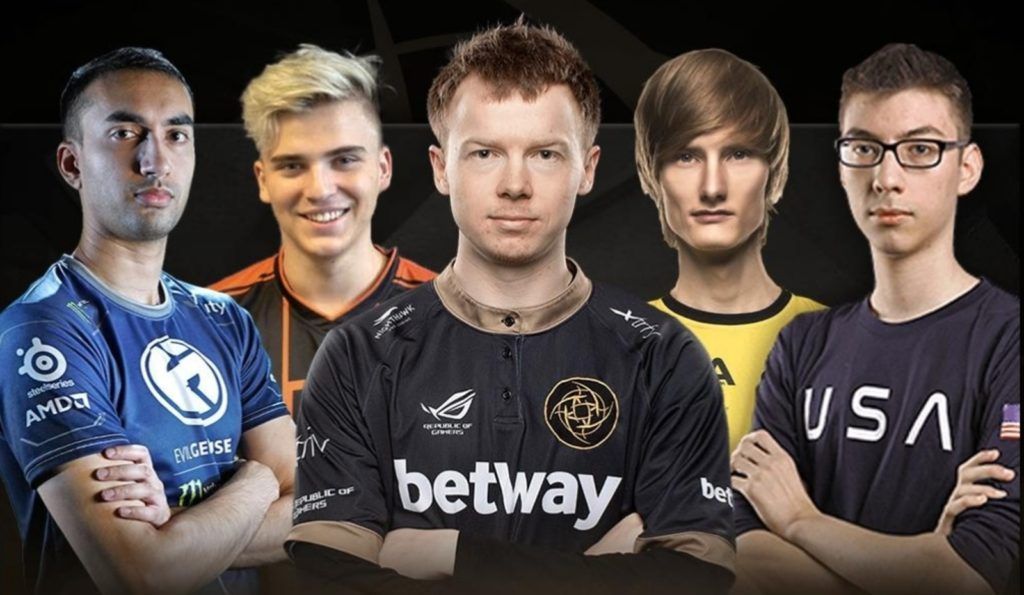 As the winners of the last two Minors of the 2018-2019 DPC season, Ninjas in Pyjamas (NiP) stand as the favorites to win the Dota Summit 11, thanks to a wealth of experience from TI5 champions in team captain Peter "ppd" Dager and Saahil "Universe" Arora.
Despite mixed results last month, with a third-place finish at DreamLeague Season 12, and a 7th-8th place finish at ESL One Hamburg, NiP still has a good chance to become the first team to claim three Minor championships.
Oliver "Skiter" Lepko
Nico "Gunnar" Lopez
Saahil "Universe" Arora
Malthe "Biver" Winther
Peter "ppd" Dager
jfshfh178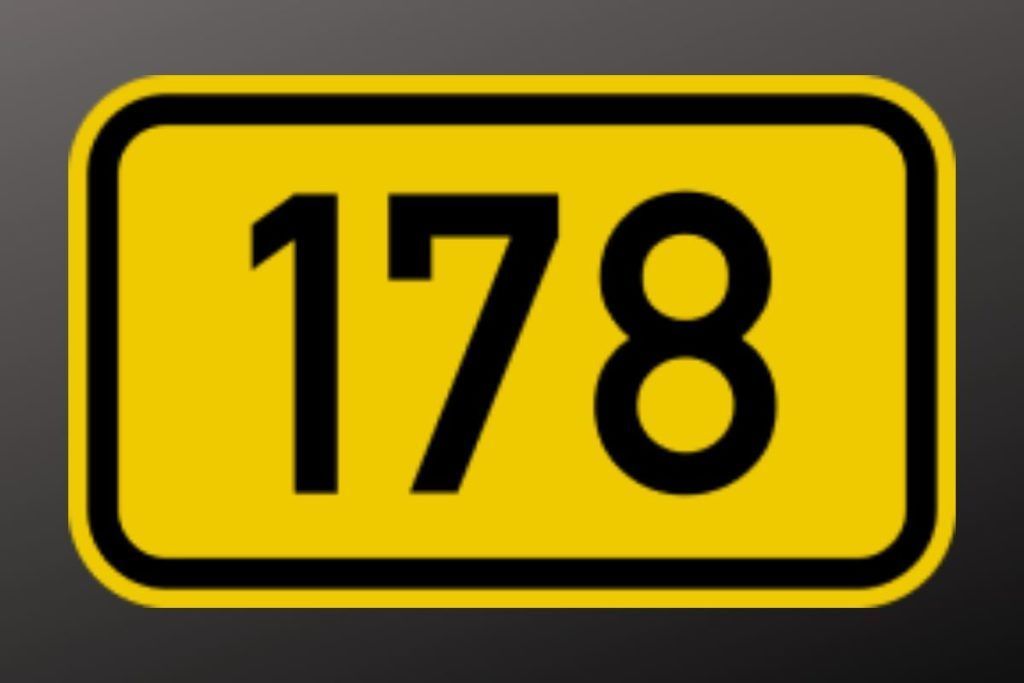 While this CIS squad comprised of Ukrainians and Belarusians only got into the tournament as replacements for Virtus.pro, who withdrew in mid-October to hone their roster, they shouldn't be underestimated. The team still finished third in the CIS Minor qualifier and could upset some of the bigger names.
Nikita "Palantimos" Grinkevich
Yaroslav "Pikachu" Vasilenko
Vladislav "Kazl" Kozlovsky
Danil "Bignum" Shehovtsov
Siarhei "HappyDurara" Kharonzhy
Pain Gaming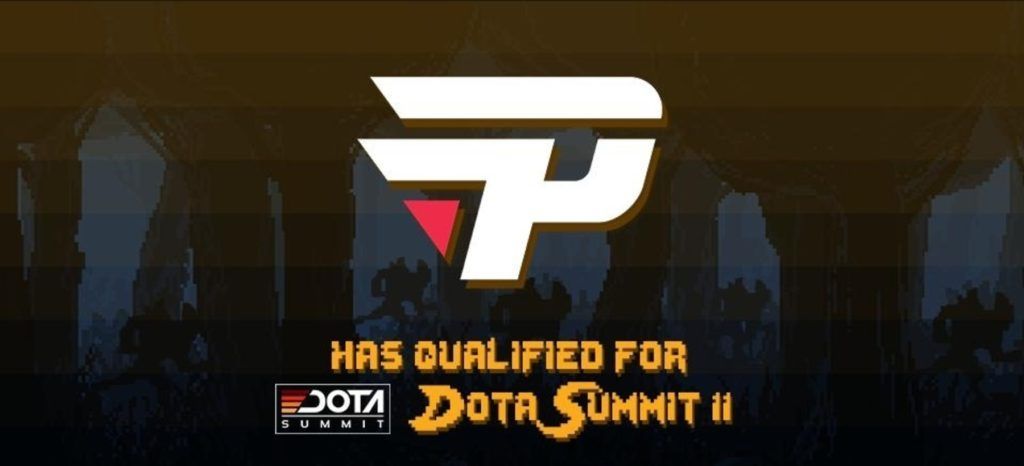 Pain Gaming missed qualifying for the Chengdu Major by the skin of their teeth, and had to go through a slog in the Minor qualifiers to make it to Los Angeles.
While their journey to the tournament was a testament to their resilience, they will be competing without their full roster as their carry player Adriano "4dr" Machado was sidelined by visa issues. 4dr will be replaced by NoPing Esports' Coelho "Therence" Ferreira, but it remains to be seen how well he will gel with the team.
Coelho "Therence" Ferreira (stand-in)
William "hFn" Medeiros
Rodrigo "Lelis" Santos
Thiago de Oliveira "Thiolicor" Cordeiro
Anderson "444" Santos
Invictus Gaming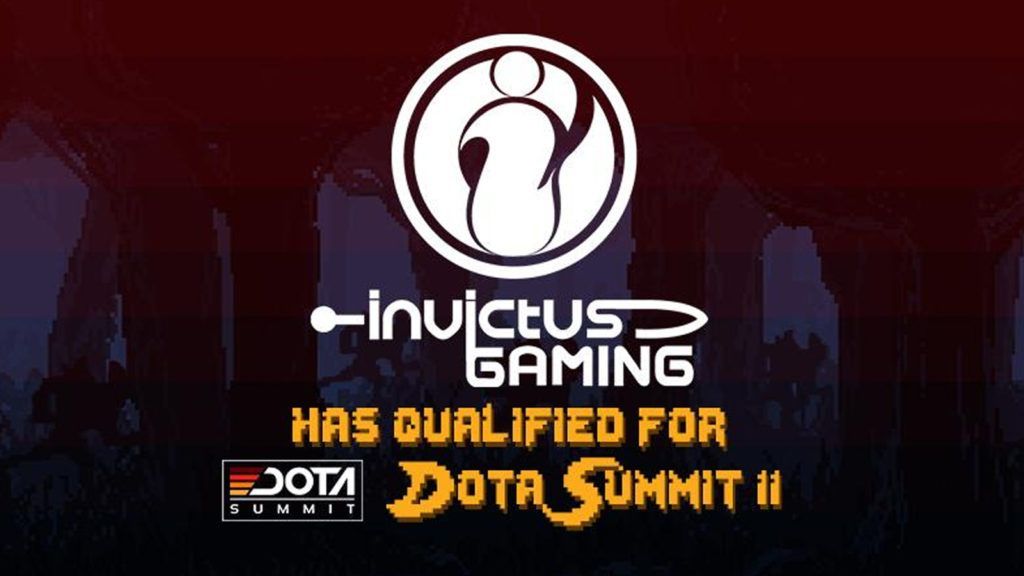 While the storied history of Invictus Gaming belies the relative inexperience of its current squad, they can still surprise an unsuspecting opponent.
The team boasts talent from both China and Malaysia, guided by veteran Hu "Kaka" Liangzhi, who notably went to the finals of TI7 with Newbee.
Jin "flyfly" Zhiyi
Zhou "Emo" Yi
Thiay "JT-" Jun Wen
Hu "Kaka" Liangzhi
Chan "Oli" Chon Kien
---
---
Group B
Chaos Esports Club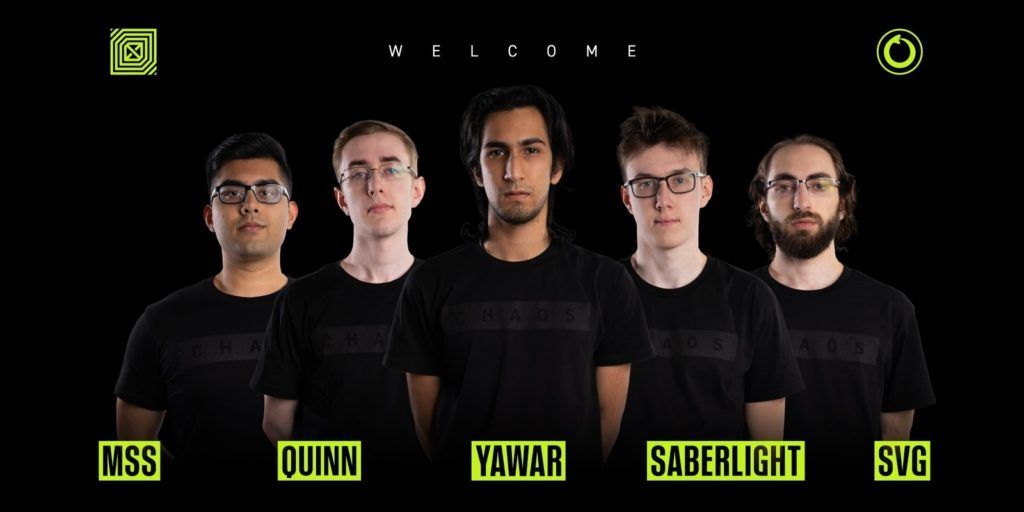 Chaos Esports Club only recently signed the Quincy Crew roster that qualified for the Minor as one of the favorites, mostly by virtue of having star midlaner Sumail "SumaiL" Hassan in their ranks.
But SumaiL left the team shortly after, citing "fit issues," prompting them to try out Jonáš "SabeRLight-" Volek to fill out the roster. Despite the loss of a world-class talent in SumaiL, the newly-minted Chaos EC lineup is still formidable and should be one of the top contenders for the ticket to Chengdu.
Yawar "YawaR" Hassan
Quinn "Quinn" Callahan
Jonáš "SabeRLight-" Volek
Arif "MSS" Anwar
Avery "SVG" Silverman
HellRaisers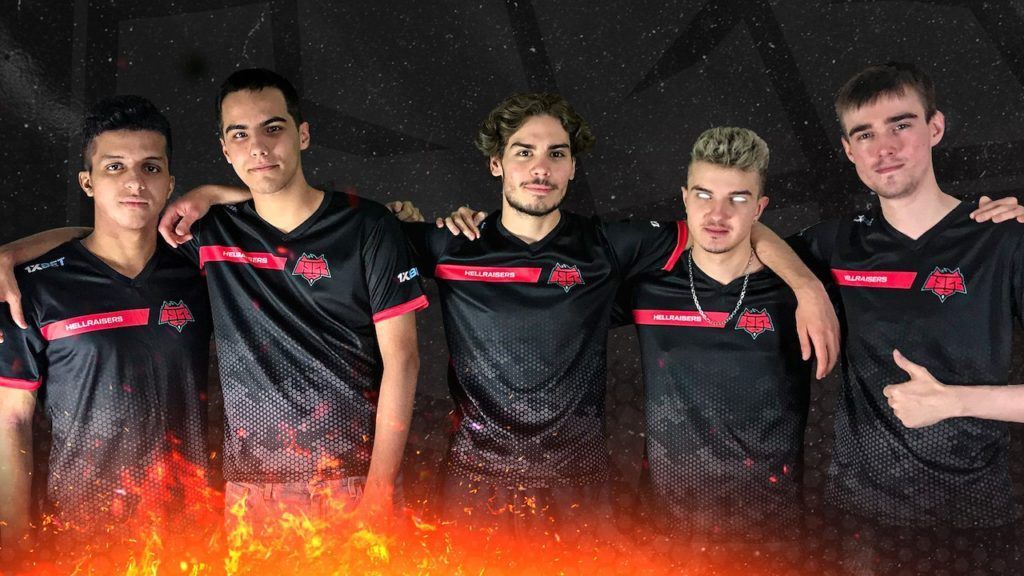 HellRaisers qualified for the Minor alongside VP, notably by defeating jfshfh178 who they will now be facing again.
While the team is comprised of skilled talent and veteran players alike, internal issues may affect their performance in the tournament. The team qualified with Ilya "ALOHADANCE" Korobkin as their position-4 support, but he was recently benched due to refusing to attend team practices and replaced by Semion "CemaTheSlayer" Krivulya.
Alik "V-Tune" Vorobey
Alexander "Nix" Levin
Dmitry "DM" Dorokhin
Semion "CemaTheSlayer" Krivulya
Yaroslav "Miposhka" Naidenov
Geek Fam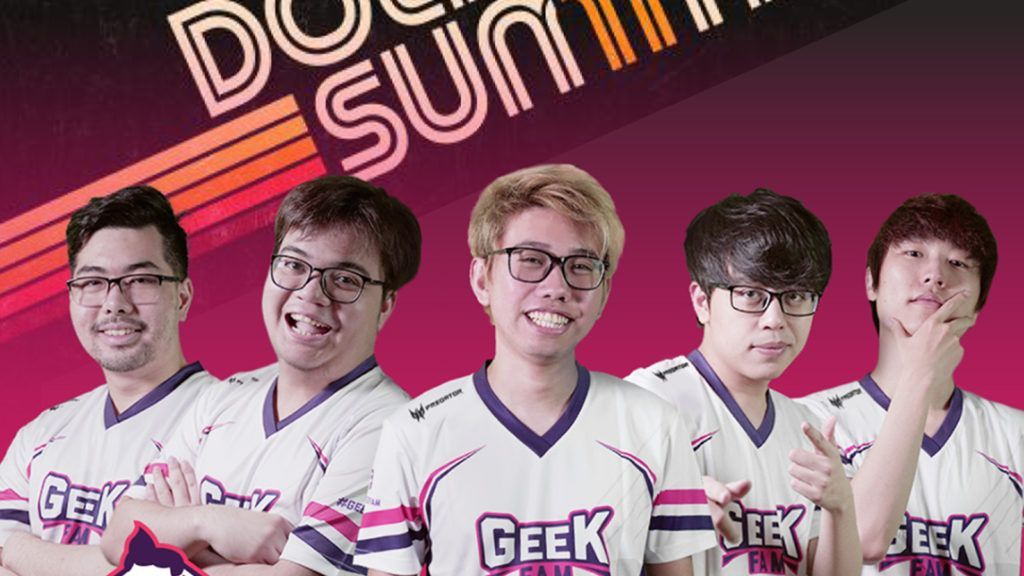 Geek Fam dominated the SEA region Minor qualifiers to book their ticket to Los Angeles, thanks in large part to former TNC teammates Marc Polo "Raven" Fausto and Carlo "Kuku" Palad.
The Filipino duo embody the highly-aggressive playstyle typical of teams from their region, which can overwhelm any opponent caught off-guard. Keep an eye out for this team, they are bound to put on a show.
Marc Polo "Raven" Fausto
Eric "Ryoya" Dong
Carlo "Kuku" Palad
Kenny "Xepher" Deo
Kim "DuBu" Doo-young
Ad Finem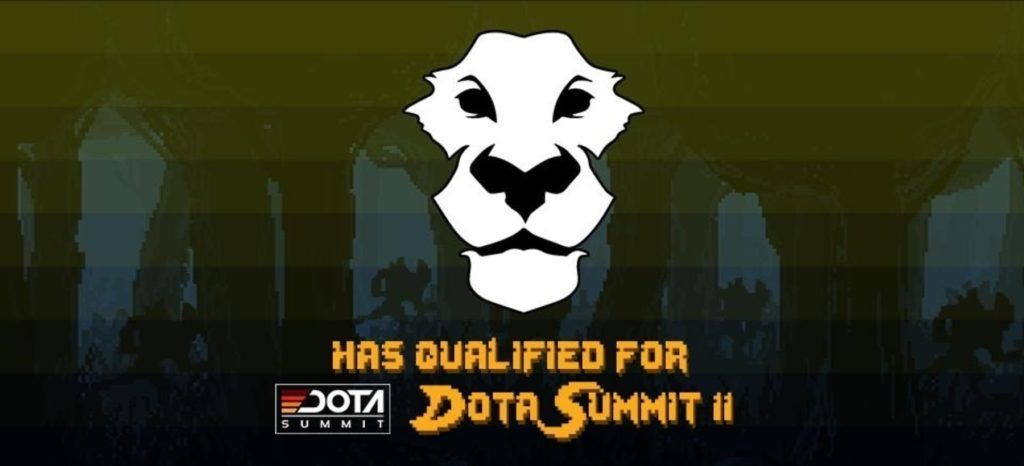 Ad Finem reunited its original roster for the 2019-2020 DPC season and is looking to make a triumphant return to the scene.
The scrappy Greek squad notably became fan favorites in the 2016 Boston Major after toppling some of the top teams of the time, including Newbee, LGD.Forever Young, and Digital Chaos en route to a runner-up finish behind OG. Considering their history, Ad Finem could be one of the dark horse contenders for the title.
Omar "Madara" Dabachach
Dimitris "ThuG" Plivouris
Kharis "SkyLark" Zafeiriou
Verros "Maybe Next Time" Apostolos
Giorgos "SsaSpartan" Giannakopoulos
---
How to watch
You can catch all the matches for the Dota Summit 11 Minor on Beyond the Summit's official Twitch channel, but also keep an eye out for player-related and comedy content that is typical of every Dota Summit on the studio's official Twitter and YouTube accounts.
READ MORE: Team Liquid to battle it out at the ONE Esports Dota 2 Singapore World Pro Invitational