As two of the most storied and accomplished players in Dota, Clement "Puppey" Ivanov and Kuro Salehi "Kuroky" Takhasomi have each won The International once.
Factor in their multiple Major titles under their belt and their reputation of being the best captains in the game, both players (and ex-teammates) also share something special between them:
They are the only players to have attended all TIs so far.
Today, we will look into the rich history of these two players and what awaits them at The International 2019 (TI9).
Before Dota 2
During the heyday of the original Dota mod for Warcraft III, both Puppey and Kuroky had their start in the local competitive scenes of their home countries of Estonia and Germany, respectively.
The two first joined forces in 2008, when Kuroky became a member of mousesports' international lineup as their carry player and Puppey acted as a stand-in for the team during that year's DreamHack Winter tournament. They would eventually come to play together under the banner of KingSurf International in 2009, but the volatile nature of Dota's early competitive scene meant that teams would rarely stay together for long.
The two would bounce between different teams throughout this period and by the time Dota 2 and the very first International was announced in 2011, Kuroky was with Gosugamers.net while Puppey was playing for Natus Vincere (Na'Vi).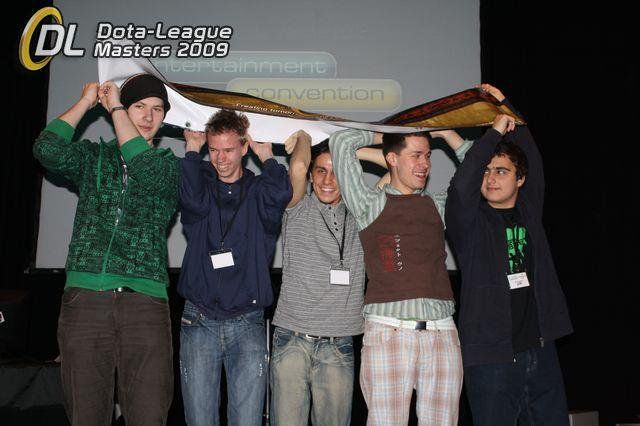 Dota 2 and The International 2011 and 2012
Puppey and Kuroky's Dota 2 debuts during The International 2011 (TI1) couldn't have been more different. Puppey with Na'Vi went undefeated in the group stage of the tournament, including a rout of Kuroky's GG.net squad that lost all of its group stage matches.
While Na'Vi would go on to win the tournament and its unprecedented US$1 million grand prize, Kuroky and his team floundered out of the first round of the playoffs and went home penniless. His unsuccessful run at the first TI prompted Kuroky to form a number of teams with him as the star player, but they all achieved mixed results.
Meanwhile, Puppey took over the captainship of Na'Vi after the departure of Ivan "Artstyle" Ivanov shortly after TI and led the team to multiple tournament wins as well as a direct invite as defending champions at The International 2012 (TI2).
Kuroky joined Virtus Pro hoping to qualify to the tournament, but they were eliminated in the qualifiers. He would only get his chance to play at TI2 when mousesports ran into visa issues with one of their players and invited him as a stand-in for the event. Kuroky's team would once again bottom out at TI2, while Puppey led his team to another TI grand finals, only losing this time to Invictus Gaming.
Na'Vi 2013-2014: Together Again
In February 2013, Kuroky reunited with Puppey when he joined Na'Vi as their new support player, relinquishing the carry role he has held since the beginning of his career.
The two would form one of the best support duos of the time, becoming a key part of Na'Vi's dominance that year and yielding another direct invite to The International 2013 (TI3) for another chance at snagging the team's second Aegis of Champions. Na'Vi reached the grand finals of TI for a third-straight time, a feat still unmatched in Dota's history, but ultimately fell to Alliance in a thrilling best-of-five series.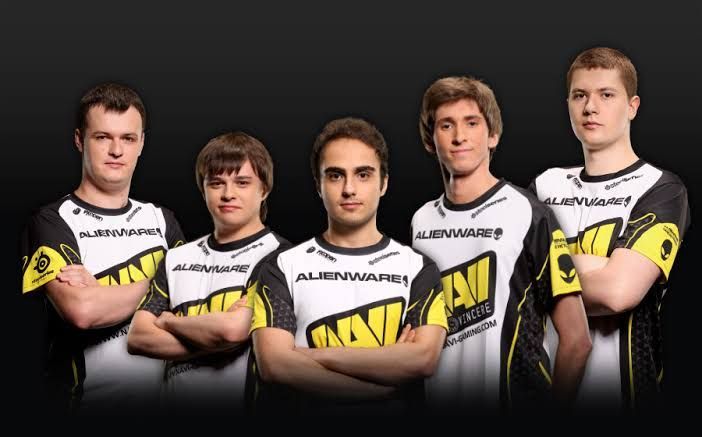 By 2014, Na'Vi was no longer the dominant force it once was and while the team still earned a direct invite to The International 2014 (TI4), they fell to Cloud9 in the first round of the lower bracket and finished at a disappointing seventh place. With Na'Vi's era of dominance over, both Puppey and Kuroky left the team in August 2014.
The Puppey-Kuroky era of Team Secret
Shortly after a lackluster finish at TI4, Kuroky, along with Johan "n0tail" Sundstein of Fnatic at the time, had an idea of creating a team that was run by players and was not beholden to any esports organization.
That idea would materialize when Puppey and Kuroky joined n0tail and his teammate Tal "Fly" Aizik, as well as Gustav "s4" Magnusson of Alliance, to create Team Secret. While Secret was considered a sure contender on paper at the time, their tournament results didn't live up to expectations.
This prompted a roster shuffle just before 2015 rolled around, with both Fly and n0tail leaving and Artour "Arteezy" Babaev and Ludwig "zai" Wahlberg joining from Evil Geniuses (EG) to take their place.
That lineup was considered a veritable superteam and would go on to win four LAN tournaments back-to-back, earning a direct invite to The International 2015 (TI5) as the clear favorites to win it all.
While Secret had a strong showing during the group stage, they were immediately sent to the lower bracket by EHOME, where they barely scraped past Invictus Gaming only to fall to Virtus Pro in the next round.
With multiple TI winners and some of the best players in their positions on their roster, Secret's 7th-8th place finish at TI5 was a massive disappointment. It was later revealed that despite their stacked lineup, the team was plagued by internal issues.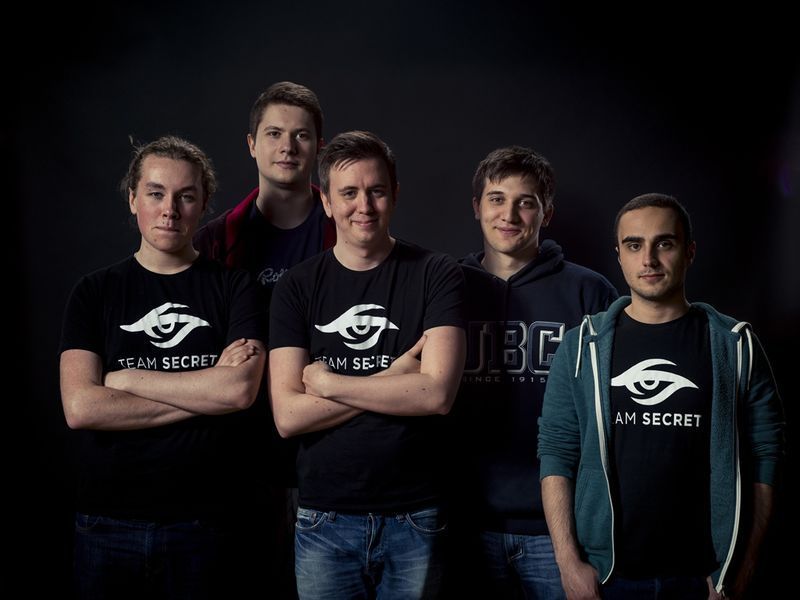 In the wake of TI5, all of Team Secret's players except for Puppey, including his then-teammate of over two years in Kuroky, left the team.
Going their separate ways
As Puppey endeavoured to rebuild Team Secret around himself, Kuroky struck out to make a team of his own. The former gathered rising talents and veterans in Rasmus "MISERY" Filipsen, Jacky "EternalEnvy" Mao, Johan "pieliedie" Åström, and Aliwi "w33" Omar; while the latter handpicked Lasse "MATUMBAMAN" Urpalainen, Adrian "Fata" Trinks, Jesse "JerAx" Vainikka, and Ivan "MinD_ContRoL" Ivanov to create 5Jungz, later to be picked up by Team Liquid.
While Team Liquid showed promise as a potential contender with a victory over Newbee to take Epicenter 2016, Secret had an up-and-down season that saw them win the Shanghai Major, but go out in last place at Dota Pit then kick w33 and MISERY to bring back Arteezy with Sahlil "UNiVeRSe" Arora in tow — only to trade him for Sam "BuLba" Sosale just before The International 2016 (TI6).
Secret's controversial roster shuffle before TI6 meant that they were ineligible for a direct invite to the event and had to make their way through the Open and Regional Qualifiers first.
While the team breezed through these to make it to TI, they faltered at the event and finished at the bottom four. Meanwhile, Team Liquid earned a direct invite but had a subpar group stage showing and started the main event at the lower bracket. Kuroky's squad defeated their first two opponents, but were ultimately eliminated by Fnatic to finish at 7th-8th place.
Puppey struggles, Kuroky ascendant
With a disappointing finish at TI for the second year in a row, Puppey kickstarted another rebuild as all other players aside from him and pieliedie depart Team Secret.
He looked to the east to replenish his team, recruiting Koreans Pyo "MP" No-a and Lee "Forev" Sang-don from MVP.Phoenix and Malaysian Yeik "MidOne" Nai Zheng from Fnatic — with the squad jokingly named SEAcret by fans. However, a slow start to the season saw the early departure of Forev, who was replaced by Maurice "KheZu" Gutmann.
Meanwhile, Kuroky's Team Liquid saw roster shakeups of their own in the aftermath of TI6, as Fata and JerAx left and were replaced by BuLba and Amer "Miracle-" Al-Barkawi, the rising star mid-laner of rivals OG.
After failing to qualify for the first Major of the season, Liquid would retool once more by replacing BuLba with Maroun "GH" Merhej.
The addition of KheZu helped Secret stay with the pack early in the season, but they would struggle mightily against top teams in numerous tournaments.
Pieliedie ended up being replaced by Yazied "YapzOr" Jaradat in May 2017, who brought to the roster an improved synergy and a top-four finish at Epicenter 2017 and a second-place finish at The Summit 7, but that wasn't enough to earn Secret a direct invite to The International 2017 (TI7). However, they made short work of the European Qualifiers to still make it into the event.
Meanwhile the additions of Miracle- and GH to Liquid did wonders for the team, as they won three consecutive LAN tournaments leading up to TI7, to which they were directly invited.
In what is an apparent juxtaposition of their Dota 2 debuts back in TI1, Puppey's team faltered out of the tournament while Kuroky's squad marched to claim the Aegis of Champions. Liquid were even the ones to eliminate Secret at 9th-12th place en route to the championship. Kuroky's victory at TI7 would even propel him to the top of the list of highest-earning esports players in terms of prize money, a spot he hasn't relinquished since.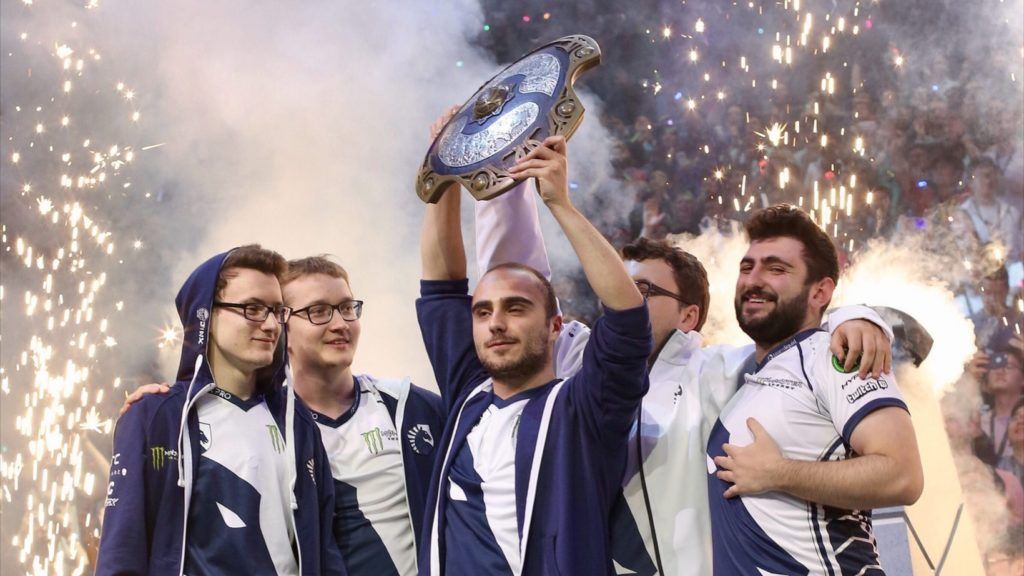 A simultaneous climb back to the top
The 2018 season saw Puppey's squad shift players once more, replacing KheZu and MP with Fata and Danish carry Marcus "Ace" Hoelgaard, but this time with overwhelmingly positive results. They shot up the Dota Pro Circuit leaderboards and took the top spot with a resounding sweep of Team Liquid in the grand finals of DreamLeague Season 8, the second Major of the season.
While Liquid lost that Major to a team they had previously knocked out of TI, they remained a contender throughout the season. Both teams received direct invites to The International 2018 (TI8), with both Puppey and Kuroky favored as the two players with the best chances at becoming the first-ever two-time TI champions.
Both teams breezed through the group stage to book their spots at the upper bracket of the main event but were both sent down to the lower bracket, with Secret knocked down by EG in Round 1 while Liquid fell to PSG.LGD in the upper bracket semifinals.
Liquid and Secret would meet in an elimination match once more in Round 4 of the lower bracket, with Kuroky's squad triumphant against Puppey's once more before they themselves fell to EG in the lower bracket semifinals.
There and back again
While Team Secret's 2017-2018 season was an overall success, it could have gone better. Once again, Puppey's squad retooled as Fata and Ace left the team and were replaced by zai and young Polish carry Michał "Nisha" Jankowski.
Despite yet another roster shakeup Secret were dominant from the start and finished at the top of the Dota Pro Circuit, finishing in the Top 4 in four out of five Majors — including two championships at the Chongqing and Disneyland Paris Majors.
With a spot at The International 2019 (TI9) secured, they head into the tournament as the heavy favorites and with Puppey in prime position once more to take that elusive second Aegis of Champions.
Meanwhile, Liquid were expected to have a solid showing this season much like the previous one. But fatigue seemed to have gotten the better of them as they were surprisingly eliminated in the qualifiers of the first Major.
Despite qualifying for the subsequent Minor for another chance at getting to the Major, the team decided to sit the tournament out to get some much-needed rest instead.
A rollercoaster of a season leading up to TI9 would follow; as Liquid only managed a Top 8 finish at the Chongqing Major with Miracle- on the sideline due to visa issues, then cruise to the championship at MDL Macau, followed by an early exit at DreamLeague Season 11, and then a second-place finish at the Disneyland Paris Major behind Team Secret.
To the shock of many, Liquid parted ways with long-time carry player MATUMBAMAN in June and replaced him with w33 despite already earning an invite to TI9 at that point.
That surprise roster change seemed to pay off, as Liquid only narrowly lost to Vici Gaming in the grand finals of the Epicenter Major, the last event of the circuit before TI9, only a couple of days after announcing w33 would round out their roster. Kuroky's squad enter TI9 as another contender, and could potentially be the first team to win TI twice.
The next chapters in the storied careers of Puppey and Kuroky are about to be written. Even as they are now, their accomplishments can only be matched by a few others in the scene, though that's not to say that it will end with TI9.
With how Puppey and Kuroky have shown they are capable of building and leading championship-caliber teams for years on end, it's not unreasonable to think they will continue their streak of playing in TI to the event's tenth iteration and beyond.
READ MORE: Road to TI9, ONE Esports' special series on the qualified teams at The International 2019