They are the hot favorites, the team to beat, the one with the highest chance to take home the grand prize at The International 2019 taking place in Shanghai in August.
But that's no surprise considering how strong Team Secret has been the entire Dota Pro Circuit season. Coming in first place at this year's DPC season, the European squad secured a direct invitation to Ti9, beating teams such as TI7 winners Team Liquid and often taking down the Chinese powerhouses such as PSG.LGD.
Here's how they did it.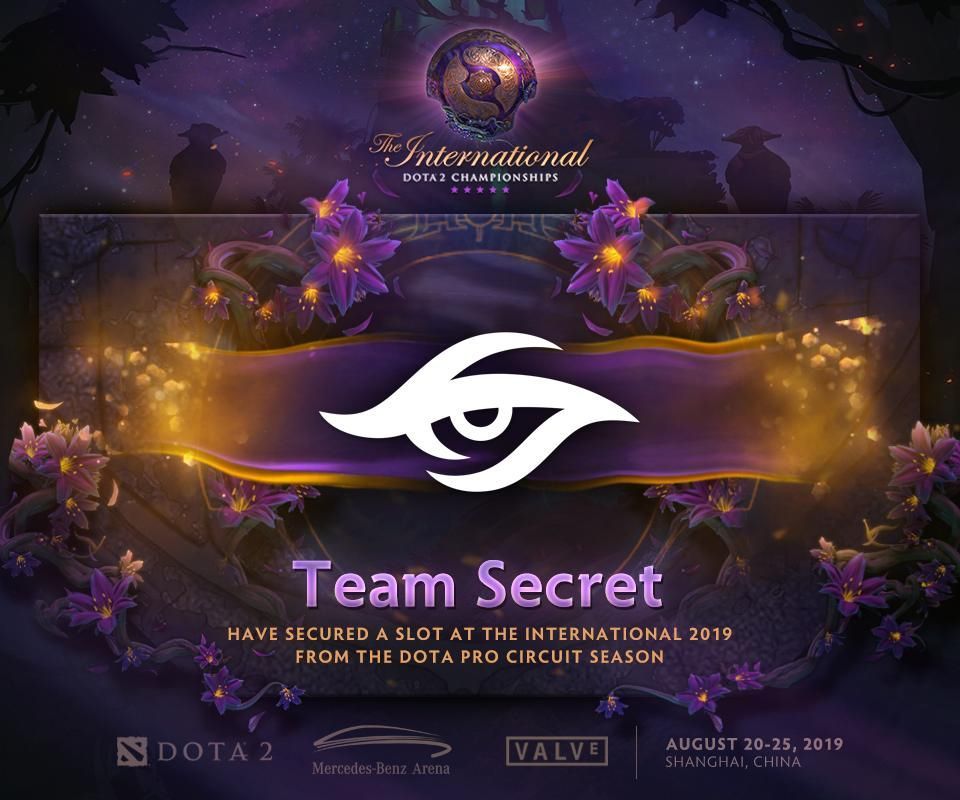 At the end of the 2017-2018 Dota Pro Circuit (DPC) season, Secret decided to change their roster. Marcus "Ace" Christensen and Adrian "Fata" Trinks were replaced by a young Polish carry player, Michal "Nisha" Jankowski, and Ludwig "zai" Whalberg, who returned to Team Secret after his 2015 stint on the team.
With Clement "Puppey" Ivanov still at the helm as Captain, joined by Yeik "MidOne" Nai Zheng as their mid-laner and Yazied "YapzOr" Jaradat on the fourth position along with the two new members, Team Secret was able to elevate their Dota 2 synergy to a whole new level.
Team Secret took two Valve Majors in the 2018-2019 DPC season, coming in victorious at the Chongqing Major, where they defeated Virtus Pro in January. They then bested Team Liquid at the MDL Disneyland Major in May for that title, too.
Team Secret ended the season with 14,400 points, with 9,900 points of that coming from finishing first at two Valve Majors, and the remaining points from coming in second place at last year's Kuala Lumpur Major last November.
Team Secret's success also goes beyond the DPC season, they became the most successful team in ESL Dota 2 history, with a fourth title earned at ESL One Birmingham last June.
Puppey's understanding of the current meta makes him the most dangerous Dota 2 team captain when it comes to drafting, though he's been known to draft strangely at TI, to the detriment of the team.
This time though, he's also surrounded himself with amazing players who know how to keep their composure, and could likely even make his occasional odd drafts work brilliantly.
Support player YapzOr has also shown everyone that he is capable of making game-changing plays when given his signature heroes like Rubick or Earthshaker.
It's likely that the other teams have taken notes on Team Secret's lackluster performance at the Epicenter Major, which have made them look vulnerable.
This is especially so when you take into account that they lost to an OG team that had no team captain at the time. Or perhaps maybe, they were taking it easy because they knew their TI9 invite was already secured and did not want to reveal too many strategies before the big daddy of tournaments.
Regardless, Team Secret is still the team to beat coming into TI9 based on their tournament runs. With such a seasoned team captain like Puppey, who has been there since the beginning of the International, Team Secret is poised to take the Aegis of Champions at Shanghai, and we may even see Puppey become the first ever player to win two TIs.
READ MORE: Defending champions Enigma and Elder Titan return for Bot TI2