Brame upset Team Secret last night in their DPC Europe 2021/22 Tour 2 Division I series, snatching victory on the verge of defeat with a desperate Anti-Mage play at the end of game two.
The all-Greek team, promoted from Division II last Tour, took the series 2-1 after losing the first game in a stomp. But the squad recovered to reverse sweep Secret in one of the best matches of the season.
---
Secret crush first game with first-phase Axe pick
Secret dominated the first game from the get-go. Brame opted for an aggressive trilane that was unable to come to full effectiveness, allowing all of Secret's cores to win their lanes. Brame still put up a spirited fight one after the other, but was too behind to make them count.
With the overfarmed Daryl "iceiceice" Koh Axe and Michał "Nisha" Jankowski Void Spirit running roughshod over Brame, Syed Sumail "SumaiL" Hassan hit creeps until he was ready to take down the opposing base on his top net worth Wraith King.
---
NOOB1TO's Anti-Mage saves Brame in game two, staves off loss
The second game started as a much cagier affair, though Brame quickly adjusted from the first game to prevent the early stages from going as out of control as it did earlier. Both teams consistently traded team fights and objectives, but it looked like there was a clear winner in the hard carry battle—SumaiL's Medusa.
Even though Brame had Tasos "NOOB1TO" Michailidis on Anti-Mage, a traditional Medusa counter, the team could only cut through Secret's supporting cast a few times to get to SumaiL. With Secret having an overwhelming team fight advantage, they were able to slowly siege down Brame's buildings.
But while Medusa is exceedingly tanky, she's not the fastest of pushers. This led Brame to adjust their strategy to go all-in on the split push, leveraging the mobility on Anti-Mage, Dimitris "ThuG" Plivouris's mid Sand King with Boots of Travel, and Sakis "dEsire" Kartsampas's Blink Dagger Mirana. Needling Secret's base netted them the bottom barracks, where the three heroes periodically invaded to take down another tier four tower and deal severe damage to the other.
Meanwhile, Secret had claimed two sets of barracks for themselves, though their attention was constantly diverted by the pesky Brame. Making their way to the bottom lane, SumaiL seemed poised to take the last lane, and get mega creeps.
In a radical move, NOOB1TO sold two items, Battlefury and Butterfly, to pick up an Assault Cuirass and Divine Rapier. Along with the neutral item Leveller, these two items were the two biggest upgrades he could make to his physical damage, which also translated to stronger sieging power.
An awkward stand-off ensued between the two teams, with Anti-Mage hitting the top Radiant barracks and Medusa on the bottom Dire lane. Brame then set up a perfect split of attention, keeping the monstrous SumaiL in their own base—by throwing away the Chaos Knight's own life to stun him.
Once SumaiL was stunned, NOOB1TO rushed onto the Secret throne. Knowing that Glyph of Fortification was on cooldown, two swipes were enough to take down the sole tier four tower. Once Secret heroes arrived, Anti-Mage committed his Black King Bar—more than enough time to destroy the Ancient and steal the win.
---
---
Terrifying Terrorblade secures series for Brame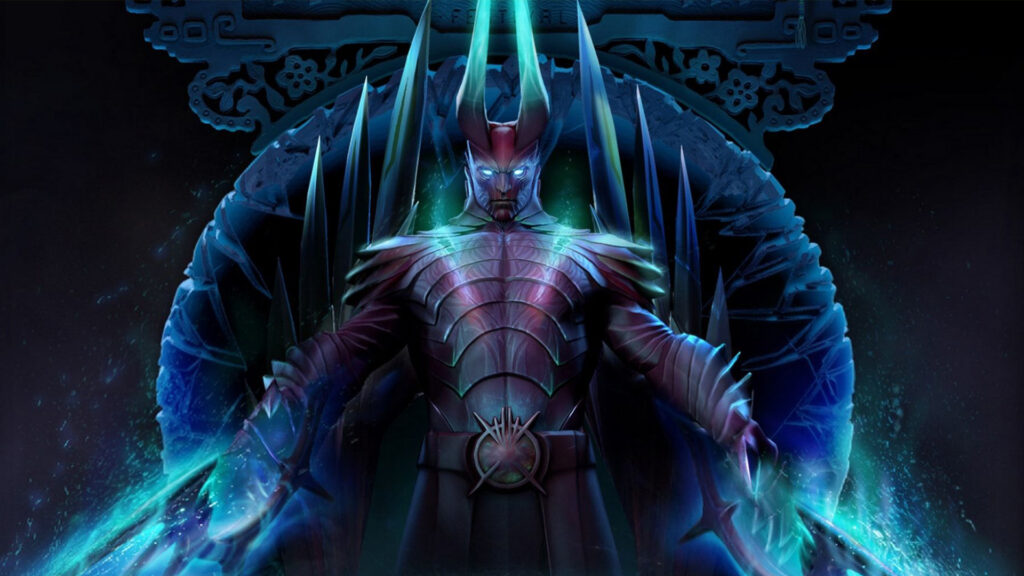 NOOB1TO carried his fine form into game three. Last picking the Terrorblade, he proceeded to have a stellar laning stage. The rest of Brame brought their A-game as well, eking out an early advantage to allow their hard carry to free farm.
In spite of Secret's best efforts to contain the Terrorblade, using the Brewmaster Storm Panda's Cyclone to constantly send him up in the air, Brame did well to kite and fight around the circumstances. The moment NOOB1TO hit the ground, however, none could stand in his path to a well-earned victory.
Though Brame started the Tour with a disastrous 0-3 record, two victories against Nigma Galaxy and Team Secret in April improved their standings to 2-3, as well as taking them out of the relegation zone.
The two teams now share the same record, further spicing up the fight for qualification to the Stockholm Major.
READ MORE: Is it time to be worried about Nigma Galaxy?