Power couple Lily "LilyPichu" Ki and Michael Reeves finally got to meet their Filipino fans at CONQuest Festival 2022, a renowned gaming and pop culture convention that was held on July 23-24 in Manila, Philippines.
On day two, the Community stage held an open panel for Lily and Michael, where they answered questions from media outlets and audience members.
Since Michael participated in the first Creator Clash, a charity boxing event that featured fights between popular content creators, many fans were curious to know who Lily would like to face in the ring.
LilyPichu wants to fight Valkyrae in the next Creator Clash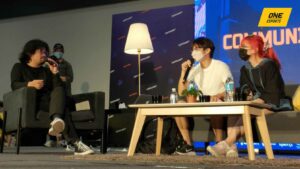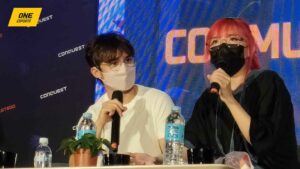 Lily said that Rachell "Valkyrae" Hofstetter, a fellow LA-based YouTuber and co-owner of esports and lifestyle organization 100 Thieves, could be the perfect boxing opponent for her.
"We're the same height. We're relatively the same age, build, and everything. She works out every day and I know, but I think that can be easily remedied," she said.
Their heights have been a running joke in their fanbases and friend groups. Rae's recent Japan vlog documented the two measuring themselves at the Pokemon Center, and found out that they're both around 160-162 centimeters tall.
The dream boxing matchup could actually come true. The event organizers of Creator Clash already asked Rae if she wanted to join, but the content creator has yet to confirm due to possible scheduling conflicts.
---
---
Michael Reeves emerged victorious in the first Creator Clash
In the first event, Michael fought Graham Stephan, a real estate agent that creates content about investments and the US housing market.
The YouTubers traded blows for two two-minute rounds, but Michael eventually got the upper hand by landing three consecutive right crosses on Graham. Graham threw in the towel after the third punch, letting Michael win the fight by technical knockout (TKO).
---
---
Lily and Michael are members of the social entertainment group OfflineTV. Lily has garnered a fanbase through her music, streaming, and voice acting roles, such as Sayu from Genshin Impact, while Michael made waves as a tech YouTuber that creates oddball inventions.
Follow ONE Esports on Facebook and Twitter for more culture news and stories.
READ MORE: LilyPichu admits she's a Genshin Impact whale and 'gave back' money to miHoYo