The Black Label's hip hop and R&B talent Zion. T (Chaiǒnt'i. Kim Hae-sol) revealed that he is a huge fan of League of Legends icon Lee "Faker" Sang-hyeok.
The Korean singer posted a photo of Faker's ice cream, called Worldcones, in his Instagram story. Zion. T even added a caption that's sweeter than the vanilla ice cream itself, saying "A person I look up to."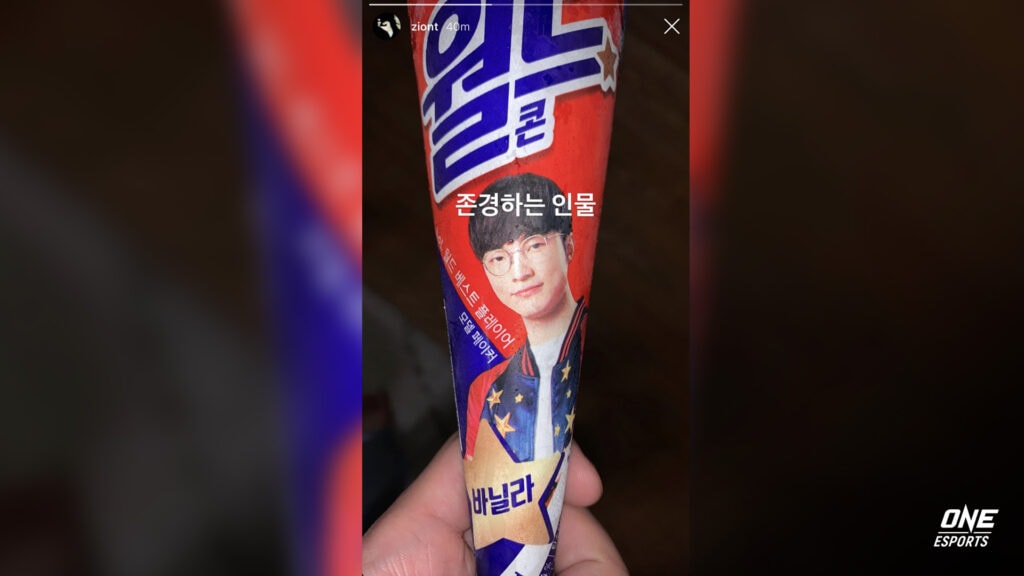 It's not surprising that Faker has inspired a lot of people, including R&B stars like Zion. T, considering the long list of achievements he garnered throughout his career. The T1 mid laner made his debut back in 2013 and rose to fame for his out-of-this-world gameplay and insane reaction time.
---
---
This Korean legend has won three Worlds championship titles and has been recognized by multiple award-giving bodies as one of the best players in League of Legends. Faker's latest achievement was bagging their eighth LCK championship against Gen.G during the 2020 Spring Playoffs.
Aside from Zion. T, other Korean idols have outed themselves as supporters of the LoL superstar. EXO's Baekhyun (Byun Baekhyun) couldn't contain his excitement when he met Faker during the SKT 5G launch in South Korea.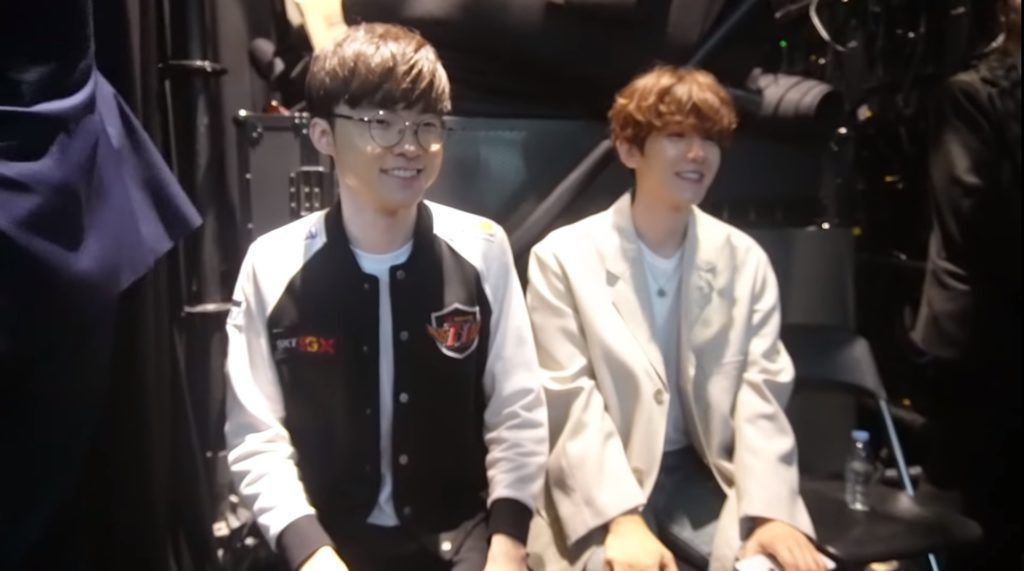 Baekhyun's co-EXO member Sehun (Oh Sehun) is also deeply involved in the League of Legends scene, as he became a partial owner of LCK team SeolHaeOne Prince last month.
READ MORE: 5 K-pop idols and their League of Legends counterparts