The stars have aligned, and the universe has rearranged itself to make Emiru's Mona cosplay happen.
The Twitch streamer and OTK co-owner wowed the Genshin Impact fandom with her fantastic cosplay of Mona, the 5-star Hydro catalyst user. To make it extra special, an adorable little guest made an appearance in one of her cosplay selfies.
---
---
Mona cosplay from Genshin Impact by Emiru deserves all the Mora in the world
Emiru donned Mona's purple astrologist costume, complete with a pair of gloves and a pointy hat. Included in one of her cosplay photos is Hampter, her pet hamster.
She also cooked the character's signature dish, Der Weisheit Letzter Schluss (Life), a healthy salad, while in cosplay.
Genshin Impact's Mona is known throughout Mondstadt for her love of astrology. While she has abundant knowledge when it comes to astrology, the opposite can be said for her financial literacy.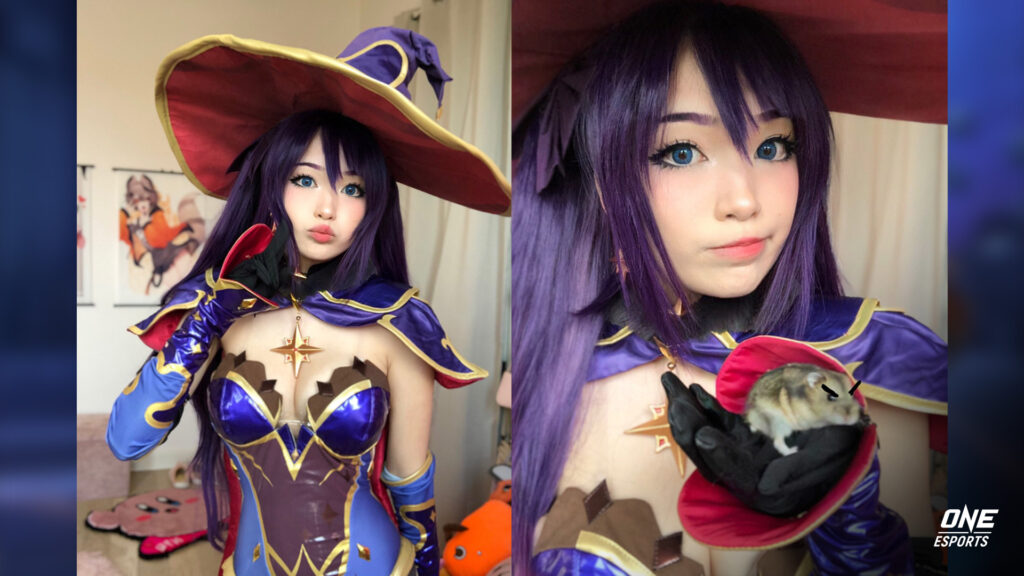 Mona is quite the big spender when it comes to her astrology books. She once bought a one-of-a-kind book that set her back at 990,000 Mora, as revealed in the Summer Fantasia event. She denies being poor and admits that she is "just occasionally out of Mora."
Aside from Mona, Emiru has also portrayed other Genshin Impact characters like Yae Miko and Ganyu.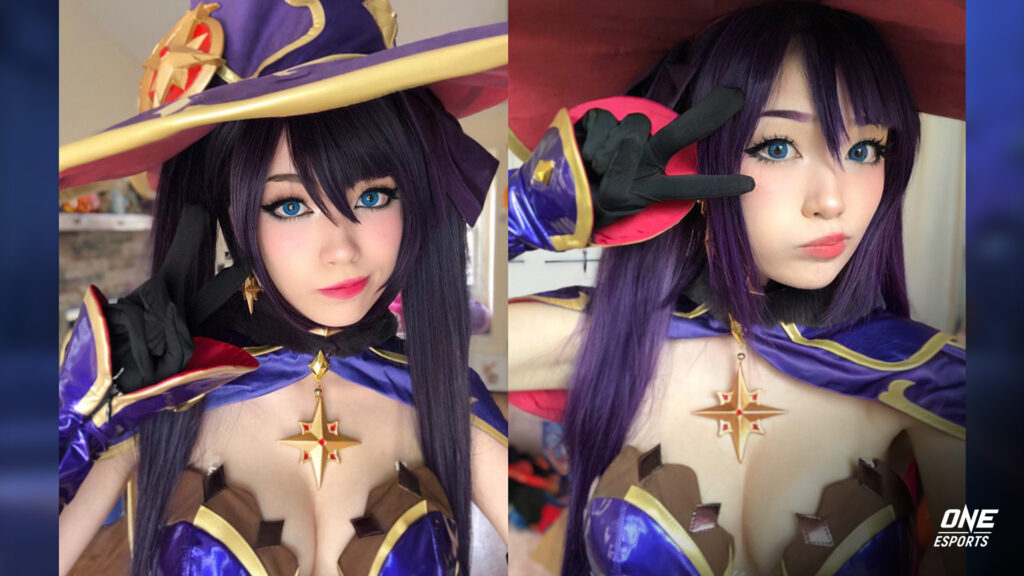 If you love her cosplays, follow her on Instagram and Twitter.
---
Follow ONE Esports on Facebook for more cosplay and anime stories.
READ MORE: Fan posted her Gwen cosplay, gets surprise of her life from Riot Games illustrator