Updated on February 22, 10:10 a.m. (GMT+8): Improved relevancy.
Cosplayer and streamer Emily-Beth "Emiru" Schunk once stunned her fans with her cosplay featuring the League of Legends champion, Gwen.
She nailed every detail of her cosplay, from the blue curly twin tail wig to the pair of heterochromia eye lenses.
She received a very wholesome surprise just shortly after she posted her Gwen cosplay photos on Twitter.
League of Legends artist confirmed that Gwen is based on cosplayer Emiru
Emiru herself got a pleasant surprise when Riot Games illustrator Jeremy "anninosart" Anninos replied to her Gwen cosplay post and revealed that he had some of her make-up looks saved in his reference board while designing Gwen's base splash art.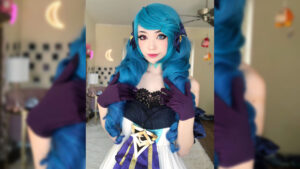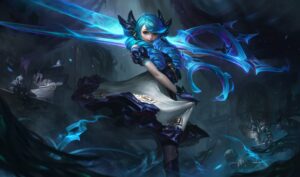 "It's all come full circle," anninosart tweeted.
Some of Emiru's fans actually noticed the resemblance between her and Gwen in the past, and this revelation confirmed their theories.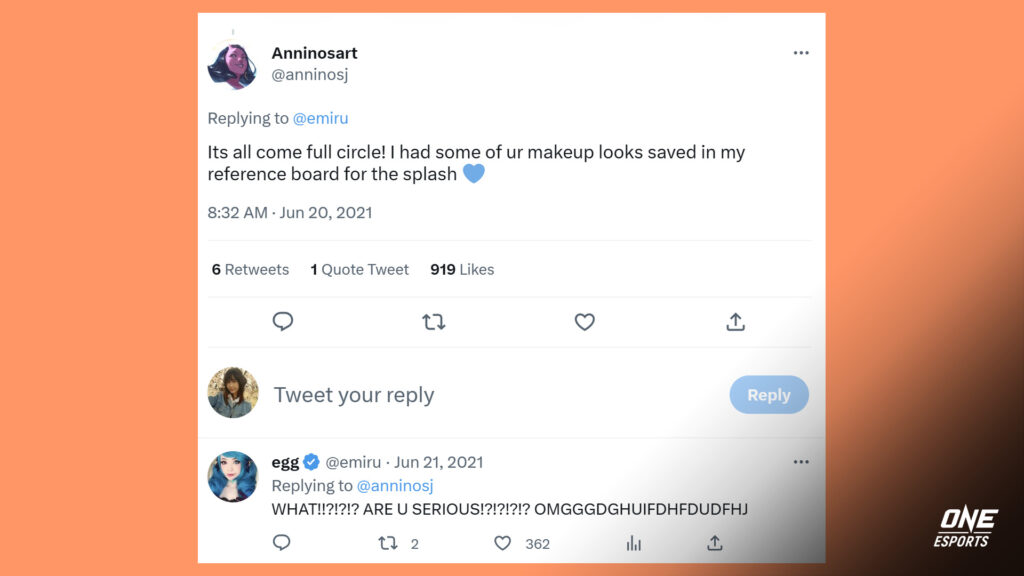 ---
---
The cosplayer was really flattered upon finding this out.
"I'm just so excited to have had some small, tiny amount of influence on the game that's been my life for many years," she tweeted. "I love trying to bring characters to life. I love rito games."
Aside from her Gwen cosplay, she has had other impressive League of Legends cosplays in the past like her K/DA Ahri cosplay, her Seraphine cosplay, and her Neeko cosplay.
---
Other League of Legends Gwen references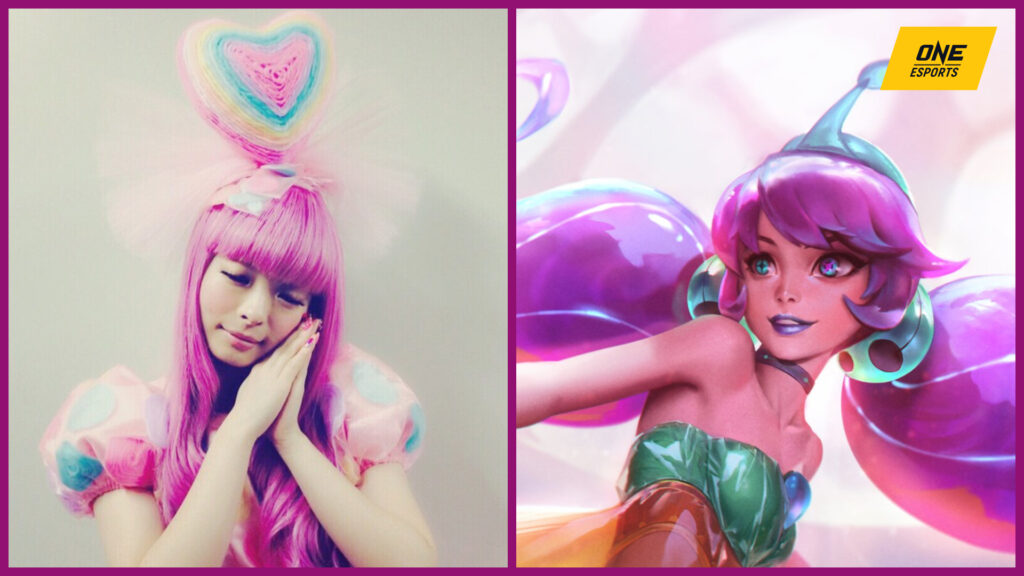 Gwen's base splash art may have been based on Emiru, but the champion's in-game animation pays homage to an icon in Japanese pop culture.
Gwen's dance animation, in particular, was based on the viral J-pop song "PONPONPON" performed by Japan's kawaii (cute) singer Kyary Pamyu Pamyu.
Upon closer inspection, Gwen actually has many similarities with Kyary Pamyu Pamyu in the "PONPONPON" music video, where both of them have big eyes, a kawaii face, and a twin-tail hairstyle.
READ MORE: Exclusive: How a small shift in mindset changed Hakken's cosplays forever