Updated on March 24, 4:26 p.m. (GMT+8): Improved relevancy.
Ask Singapore-based cosplayer and streamer Xiaoyukiko who her anime waifu is and she'll give you her answer in a heartbeat — Re:Zero's Rem.
Rem is one of the main supporting characters of the isekai anime series Re:Zero, animated by TV Tokyo in 2016. This blue-haired maid's loyalty and bravery turned her into a favorite among the audience of the series, even hailing her as the "best girl" of Re:Zero.
The cosplayer spoke to ONE Esports about her obsession with Rem, the Singapore cosplay community, and her Genshin Impact husbando.
---
---
Xiaoyukiko shows everyone who's the best girl with numerous versions of Rem cosplays
Xiaoyukiko has cosplayed about 25 different versions of Re:Zero's Rem. Bunny Rem cosplay, angel Rem cosplay, and even a wedding Rem cosplay — this girl might just be the biggest Re:Zero fan we have ever seen!
Additionally, she also keeps a small anime shrine dedicated to the anime character.
Aside from the Re:Zero anime, she is also fond of HoYoverse's open-world game Genshin Impact, with her favorite character being Zhongli, the Geo polearm user.
She has also portrayed Genshin Impact girls Ganyu, Hu Tao, Barbara, Keqing, and Amber in her past cosplays.
---
Xiaoyukiko on the Singapore cosplay scene
You may have seen her hanging around the Helix Bridge, roaming the Jewel Changi Airport, or even just meeting up with her fans at SG Aniplus Cafe. Aside from knowing the hottest local spots, Xiaoyukiko also understands the Singapore cosplay community by heart.
"The Singapore cosplay community is very passionate and (is) willing to stand up for what is right," she told ONE Esports.
She believes the hobby is all about participation and never about competition, which is why she wants to help the scene's newcomers.
"We need to welcome and support the newer and less-experienced cosplayers with open arms so that more could join us in this hobby," she said.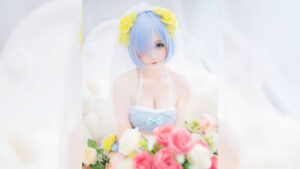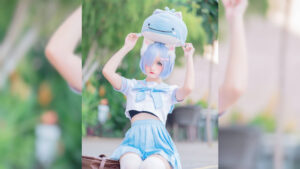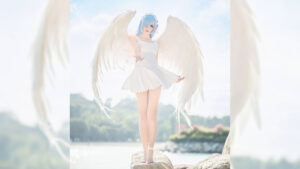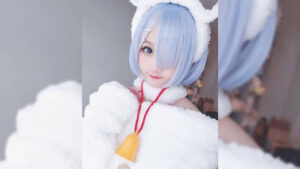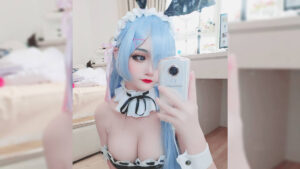 Anime and Genshin Impact fans can follow her on her Instagram account.
Follow ONE Esports on Facebook for more cosplay and anime stories.
READ MORE: Exclusive: Can you guess Attack on Titan editor Shintaro Kawakubo's favorite character?