Updated on March 14, 3:52 p.m. (GMT+8): Imrpoved relevancy.
Looking for a fun and light anime series? We highly recommend A-1 Pictures' romantic comedy anime, Kaguya-sama: Love is War.
The series revolves around two genius students — Kaguya Shinomiya and Miyuki Shirogane — who have fallen in love with each other, but neither wants to admit their feelings which eventually leads to a full-blown "war" of mind games and competitions.
If you're still not convinced by this wacky plot, let anime singer and Japanese idol Akase Akari convince you with her Kaguya cosplay.
---
We're madly in love with Akase Akari's Kaguya cosplay
The J-idol cosplayed the Ice Princess in her default look, sporting Kaguya Shinomiya's Shuchi'in Academy school uniform. Fans can also spot her iconic red ribbon dangling from her hair bun.
Taking a closer look at the cosplay, Akase wore red contact lenses to match the protagonist's eyes in the series. She also nailed Kaguya's hairstyle, which features layered bangs parted in the middle.
To fully bring the student council vice-president to life, Akase portrayed Kaguya's signature pose by putting her index finger below her chin.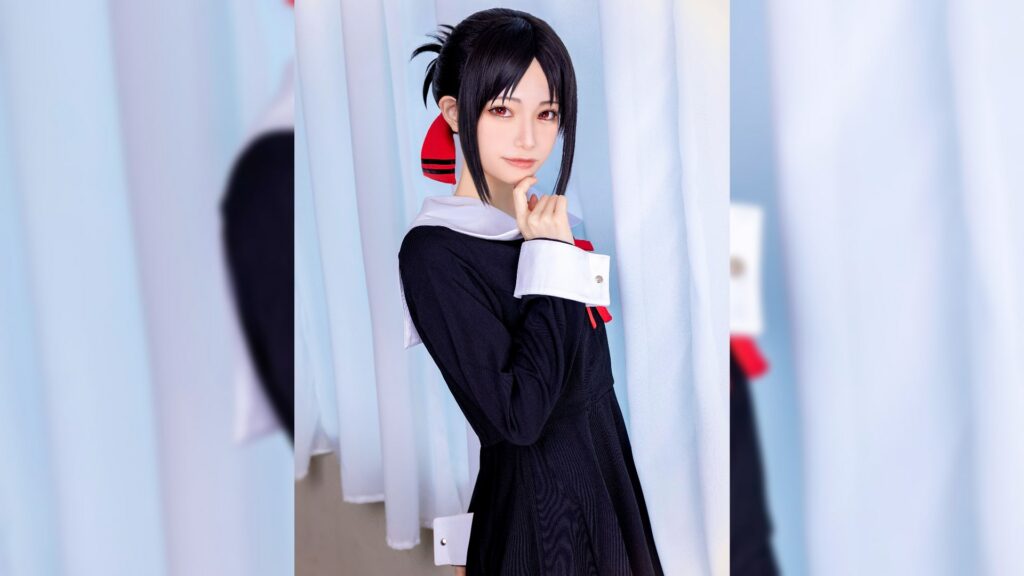 ---
---
She once retweeted her old Kaguya Shinomiya cosplay photos taken in 2021, back when the anime's original video animation (OVA) was released.
Additionally, she has cosplayed Chika Fujiwara, another character from the series.
The My Dress-Up Darling singer is known for cosplaying video game and anime characters, previously portraying Kamisato Ayaka from Genshin Impact and Makima from Chainsaw Man.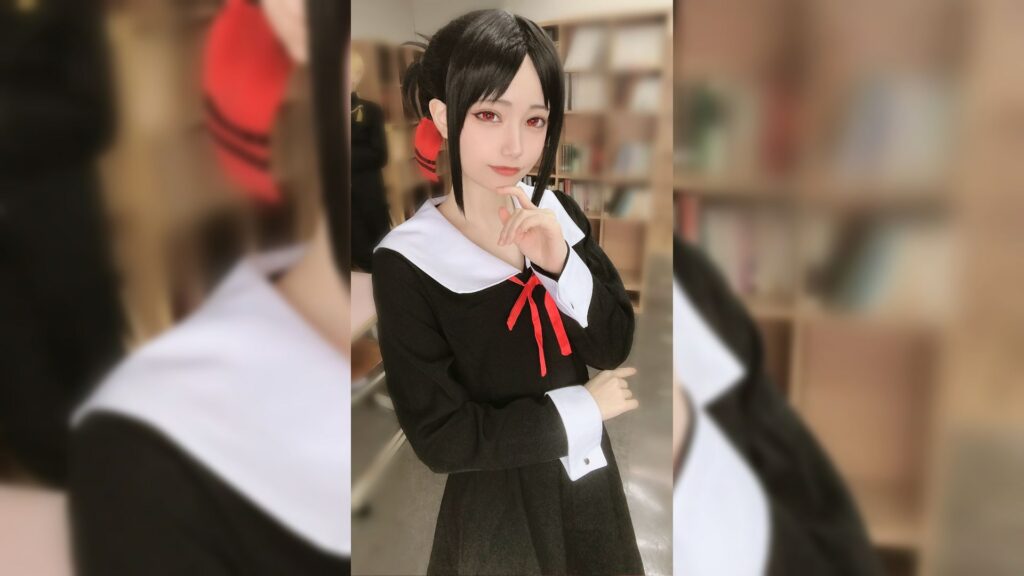 Fans can follow Akase on her Twitter (@akase_official) and Instagram (@akaseakari_official) accounts to get updated on her latest song releases and cosplays.
READ MORE: Review: I wish the Kaguya-sama movie — The First Kiss That Never Ends — never ended