Inazuma's Cryo princess has returned!
Ayato's little sister Kamisato Ayaka is now taking the stage in Genshin Impact's "The Heron's Court" Character Event Wish.
The Shirasagi Himegimi has become a popular Spiral Abyss pick for her S-tier combat abilities, rivaling other DPS characters like Ganyu and Raiden Shogun.
If you're looking to secure the 5-star character, you'll be going against the odds of Genshin's gacha system. But don't fear, we have the best solution for you and your primogems.
Here are three Genshin Impact rituals that will bolster your chances of bringing Kamisato Ayaka home.
3 Genshin Impact rituals for Kamisato Ayaka that you need to try
Fuel your wishing spree with pink mochi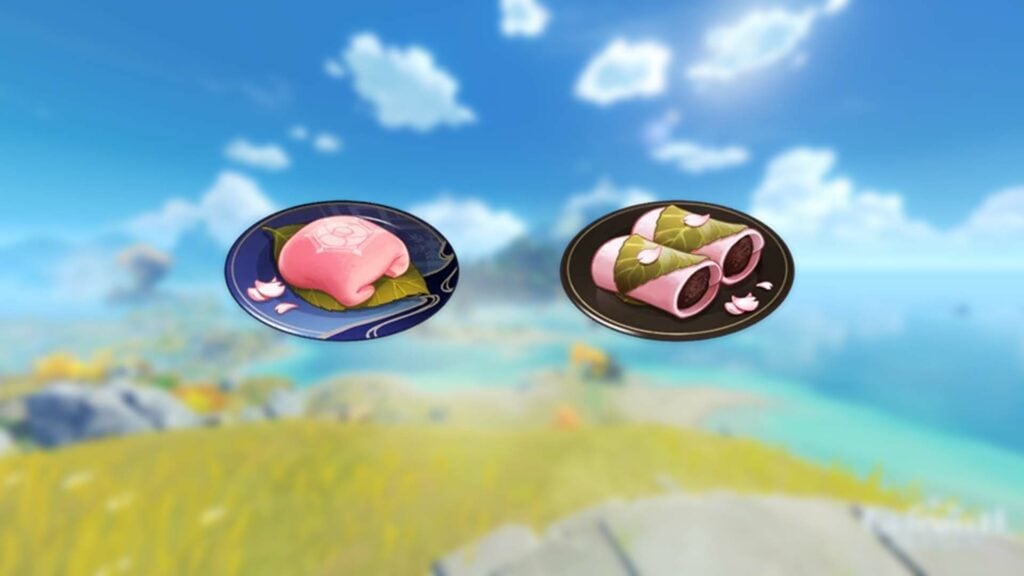 After Ayaka finishes her Yashiro Commission duties, you'll probably catch her eating Sakura Mochi at the nearest food stall. In fact, the 5-star sword user is an expert at making them, and has her own version of the food item called "Snow on the Hearth".
Travelers can turn this fun fact into a Genshin Impact ritual by snacking on their own pink-colored mochi. Once you take a bite and savor its glutinous texture, you're bound to feel the presence of the Inazuma native during your wishes.
Bonus points if you can make it from scratch!
Make your wishes next to her kimono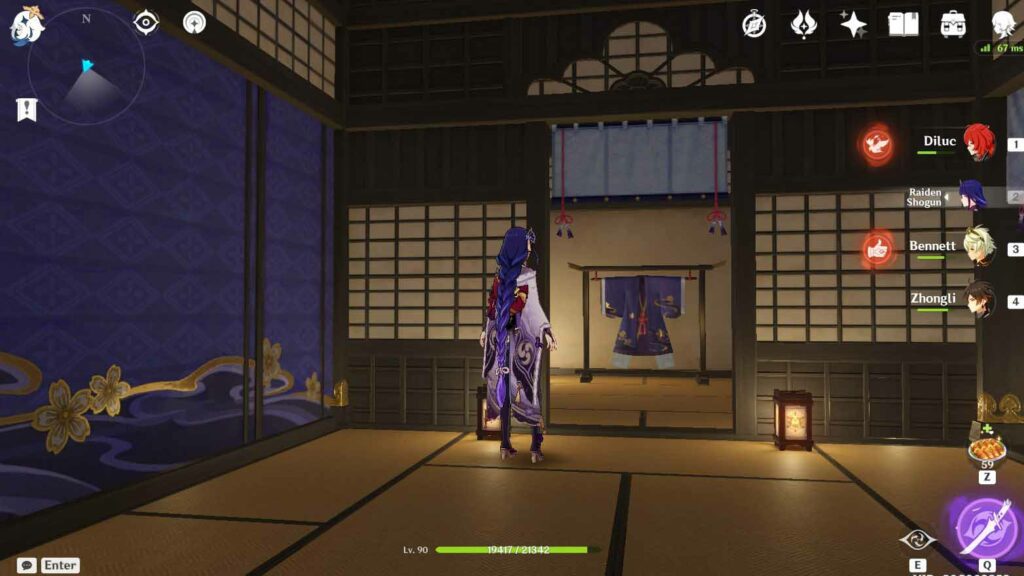 There's no place like home, and it just so happens that Ayaka's home is an actual location in Genshin Impact.
Just east of the Grand Narukami Shrine in Inazuma, the Kamisato Estate is also the grounds of the Yashiro Commission headquarters. Inside, you'll find Ayaka's iconic kimono displayed in one of the side rooms–the perfect place to wish for the battle-ready princess.
If you're still stuck in Liyue, you can unlock the Electro nation after reaching Adventure Rank 30 and completing the first part of "Archon Quest Chapter II: Act I – The Immovable Gold and the Eternal Euthymia".
---
---
Hold an ice cube or a folding fan while you're wishing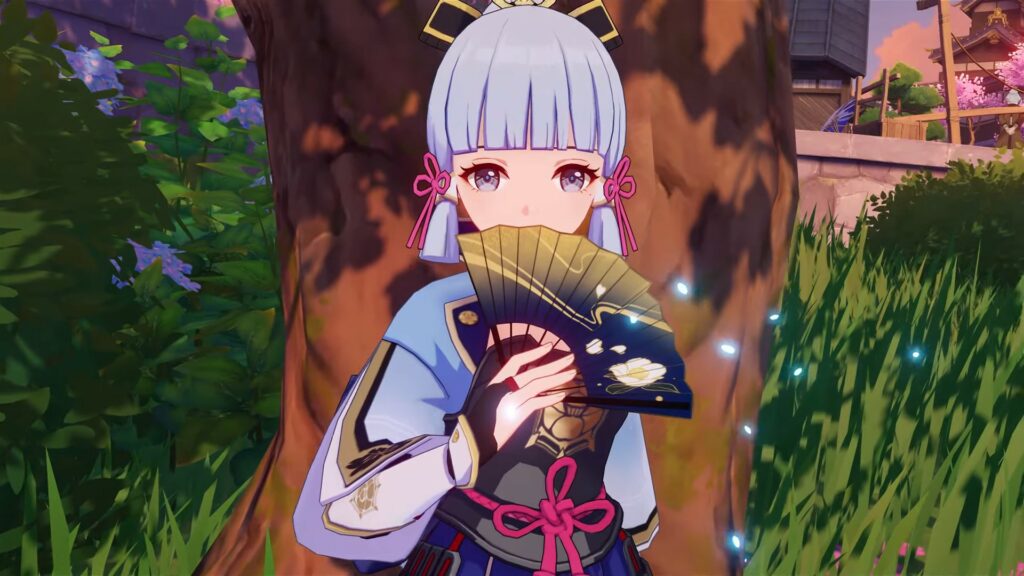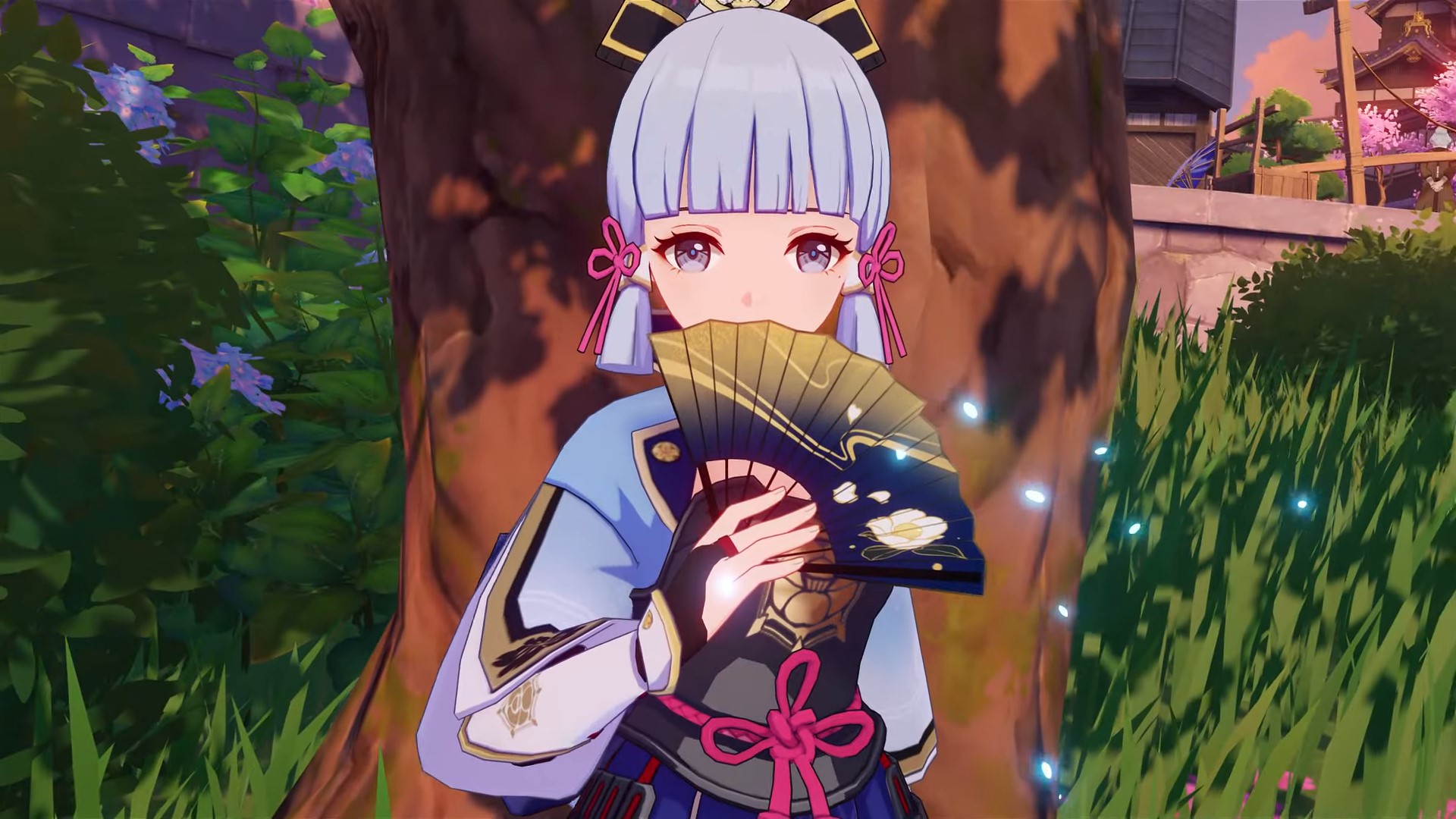 The young and polite maiden of the Kamisato Clan, Ayaka brings a unique grace to any battlefield. The Cryo DPS is a master of her family's sword style, and uses an elegant folding fan to execute her elemental skill and burst.
We all know the stress that comes with Genshin's gacha system, so to mimic the ways of Ayaka, the final Genshin Impact ritual involves you keeping yourself cool before you roll. Literally.
To feel the power of Cryo, you can hold an ice cube in one hand as you click the wish button with the other. Not feeling cool enough? You can boost the chill factor of your wishes by holding a folding fan with your ice cube. This way, you'll be wishing all your primogems away without even breaking a sweat.
Let's just hope you get Ayaka before the ice melts over your deskmat.
Follow ONE Esports on Facebook for more Genshin news, guides, and highlights.
READ MORE: 3 Genshin Impact rituals that will definitely bring Kamisato Ayato home