Streamer Kris "Swagg" Lamberson has been showcasing his newest AUG SMG class in Call of Duty: Warzone.
The MP5 is generally considered the go-to submachine gun in the current meta, but the streamer believed that the AUG (labeled as Submachine Gun Alpha) had potential with its back-to-back buffs from the two most recent patches.
Details of Swagg's AUG class in Call of Duty: Warzone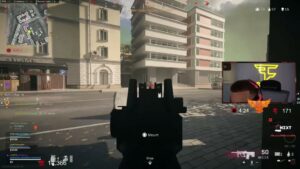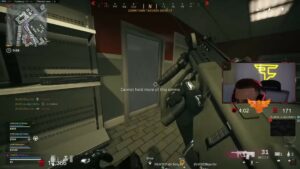 Swagg built the AUG as a hip-fire weapon that excels in spraying opponents up close.
The streamer used the combination of the Merc Foregrip and the Stippled Grip Tape to max out the gun's hip-fire accuracy and recoil control.
The Monolithic Suppressor and the 5.56 NATO 60-round magazine amplified the gun's range and damage output, making it a viable mid-range weapon. Swagg even mentioned that he preferred it over the MP5 in more distanced engagements.
In the video, the FaZe streamer's AUG build secured a worthy Warzone victory with a total of 37 kills and 12,525 damage.
---
---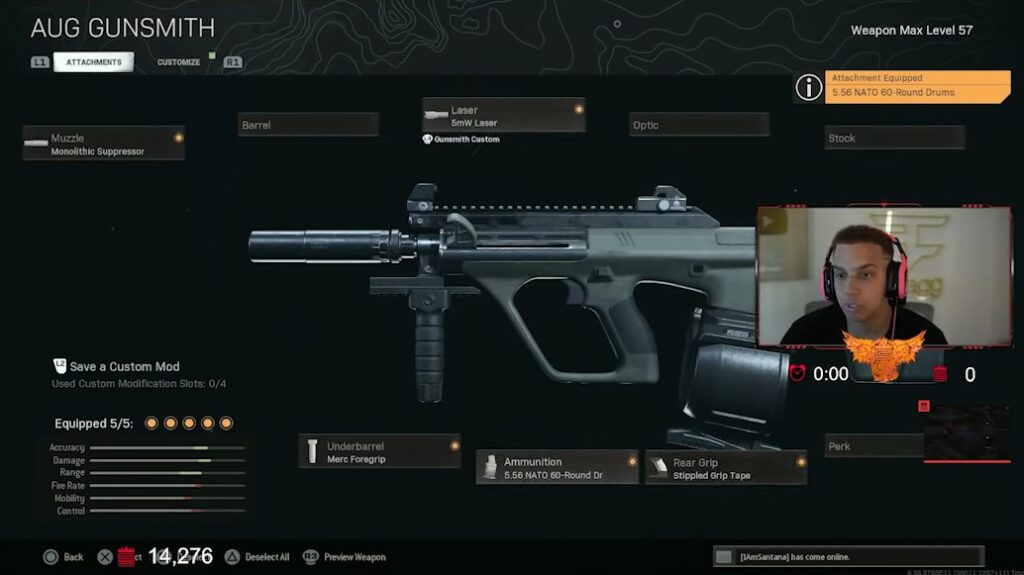 Here are the details of the AUG class in Call of Duty: Warzone:
Muzzle: Monolithic Suppressor
Laser: 5mW Laser
Underbarrel: Merc Foregrip
Ammunition: 5.56 NATO 60-round Magazine
Rear Grip: Stippled Grip Tape
To see the AUG in action, you can check out Swagg's official video down below:
READ MORE: This is the MP5 class loadout ZLaner used to drop 48 kills