Season 7 of Call of Duty: Mobile adopts a hellish nature to its gunplay with the new Hades light machine gun.
Sporting one of the fastest fire rates in the light machine gun category, the Hades could be the game's next meta pick in situations where you need to shred your opponents like paper.
Weapon attributes of the Hades LMG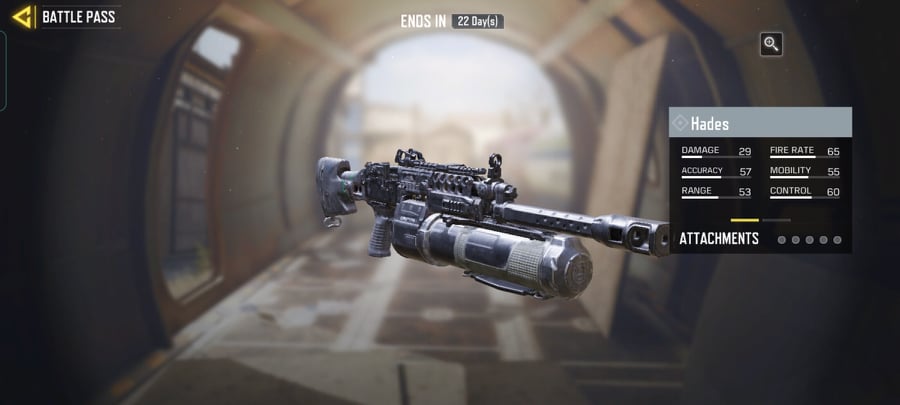 A typical LMG that you have to tediously lug around the map, the Hades offers players excellent base stats on damage, range, and control.
As seen in the trailer, the LMG can rip through opponents in succession, and still have a fair amount of bullets left in its helical magazine for a reengage.
To fully hone in on its LMG qualities, the developers mentioned that it has a unique Crossbar attachment that significantly increases hipfire accuracy.
Here are its weapon attributes:
| | |
| --- | --- |
| HADES LMG WEAPON ATTRIBUTES | VALUE |
| Damage | 29 |
| Accuracy | 57 |
| Range | 53 |
| Fire rate | 65 |
| Mobility | 55 |
| Control | 60 |
---
---
How to unlock the Hades for free in Call of Duty: Mobile Season 7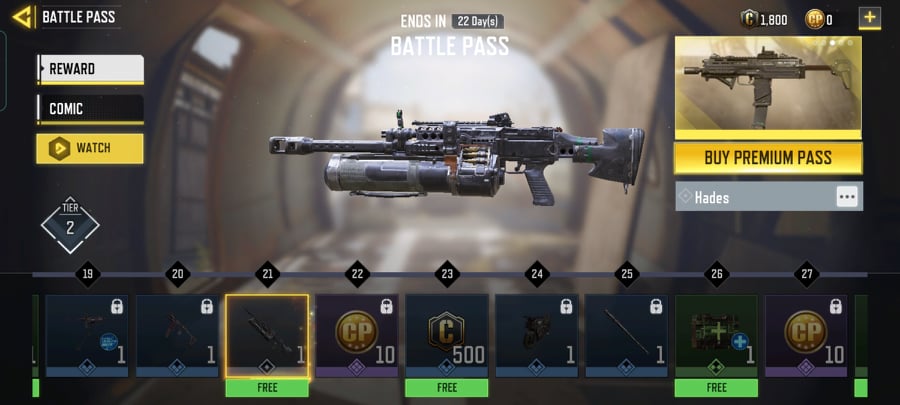 To unlock the new LMG for free, you'll need to level your Season 7 Battle Pass up to Tier 21.
For more information about Call of Duty: Mobile Season 7, you can check out the official blog post.
READ MORE: How to unlock the Crossbow for free in Call of Duty: Mobile